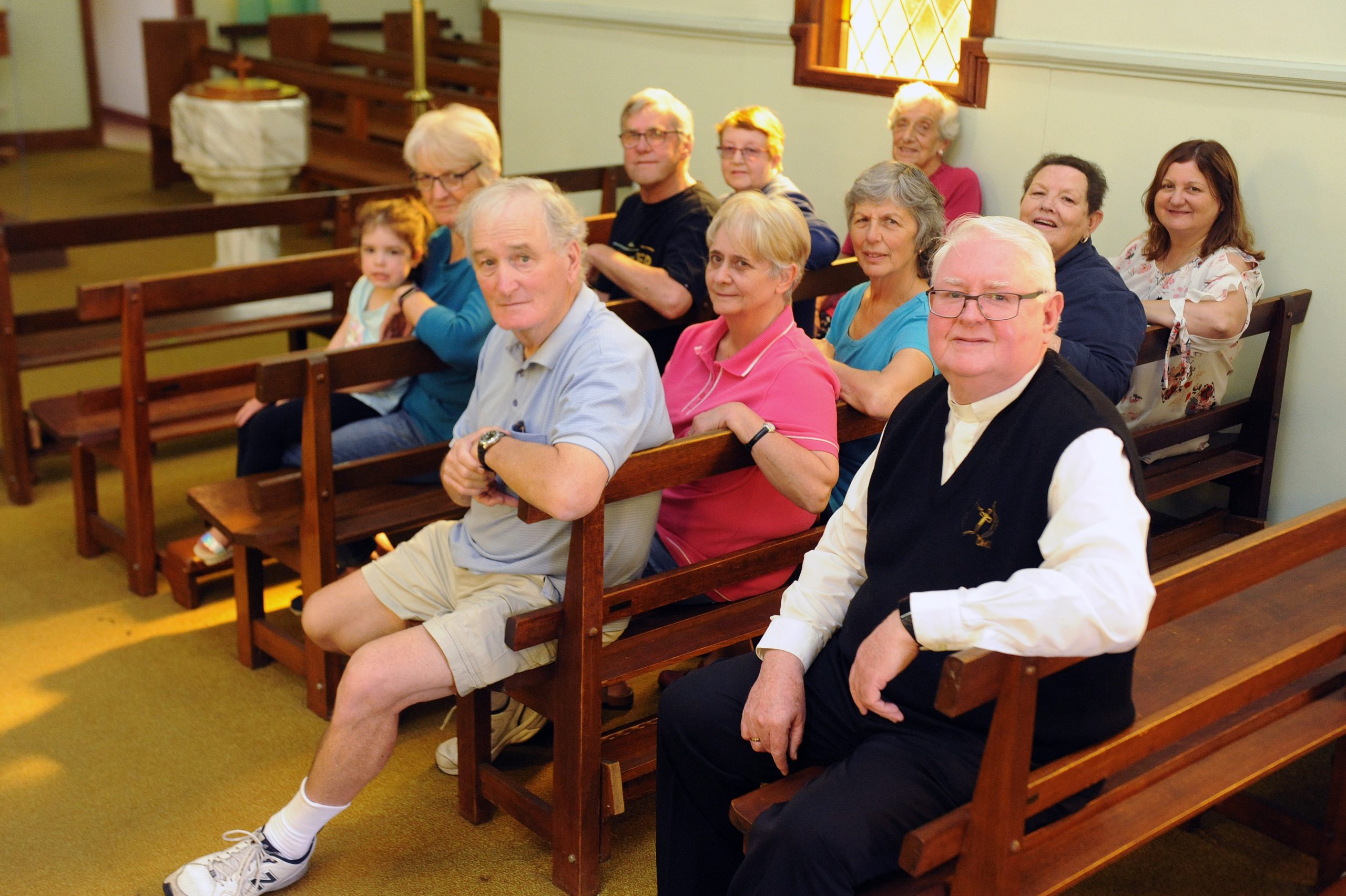 Bryce Eishold
After serving the community for more than eight decades, Yallourn North's St Brigid's Catholic Church held its final thanksgiving mass on Saturday night.

"It's a sad occasion but in this day and age with dwindling attendances and the overheads of insurance and all those kind of things, it just becomes not viable," Father Harry Dyer said.

The church on the corner of Reserve Street and North Road, Yallourn North was placed on the market last year.
Construction of the prominent building commenced in 1933 on land donated by the State Electricity Commission.
Three years later on March 1, 1936, it was officially opened.
"It was created as a parish due to the closure of the Yallourn parish – so it was built to cater for the people who were being relocated to Yallourn North," Father Harry, of the Catholic Parishes in Partnership of Moe and Newborough, said.
"It's always had a very lovely feel about it – a great community spirit and it's always been a place during that time where people have shared their marriages, baptisms and funerals – the whole lot."
Catholic Diocese of Sale Bishop Patrick O'Regan was one of dozens who attended the mass on Saturday night to pay tribute to the church in a closing ceremony.
"These days people also have modern transport; people can go shopping and to church in Moe or Morwell whereas in 1936 when the church opened people probably would have walked to church," Father Dyer said.
In more recent times, about 50 people have attended the church for its Saturday night mass. Most of those people travelled from Moe and Newborough.

"It wasn't an easy decision. Nothing's easy like that but most people would be realistic about it," Father Dyer said.
"In Yallourn North there's an Anglican Church, a Uniting Church, and an Orthodox Church. There's mosque up there as well – so I suppose it's just unfortunate."
Despite the closure of St Brigid's, services at the St Mary's in Newborough and St Kieran's in Moe won't be affected, Father Dyer said.
"The 5pm Saturday mass will continue at St Mary's Church in Newborough," he said.
It is unclear at this stage what the church will be used for once its sold.