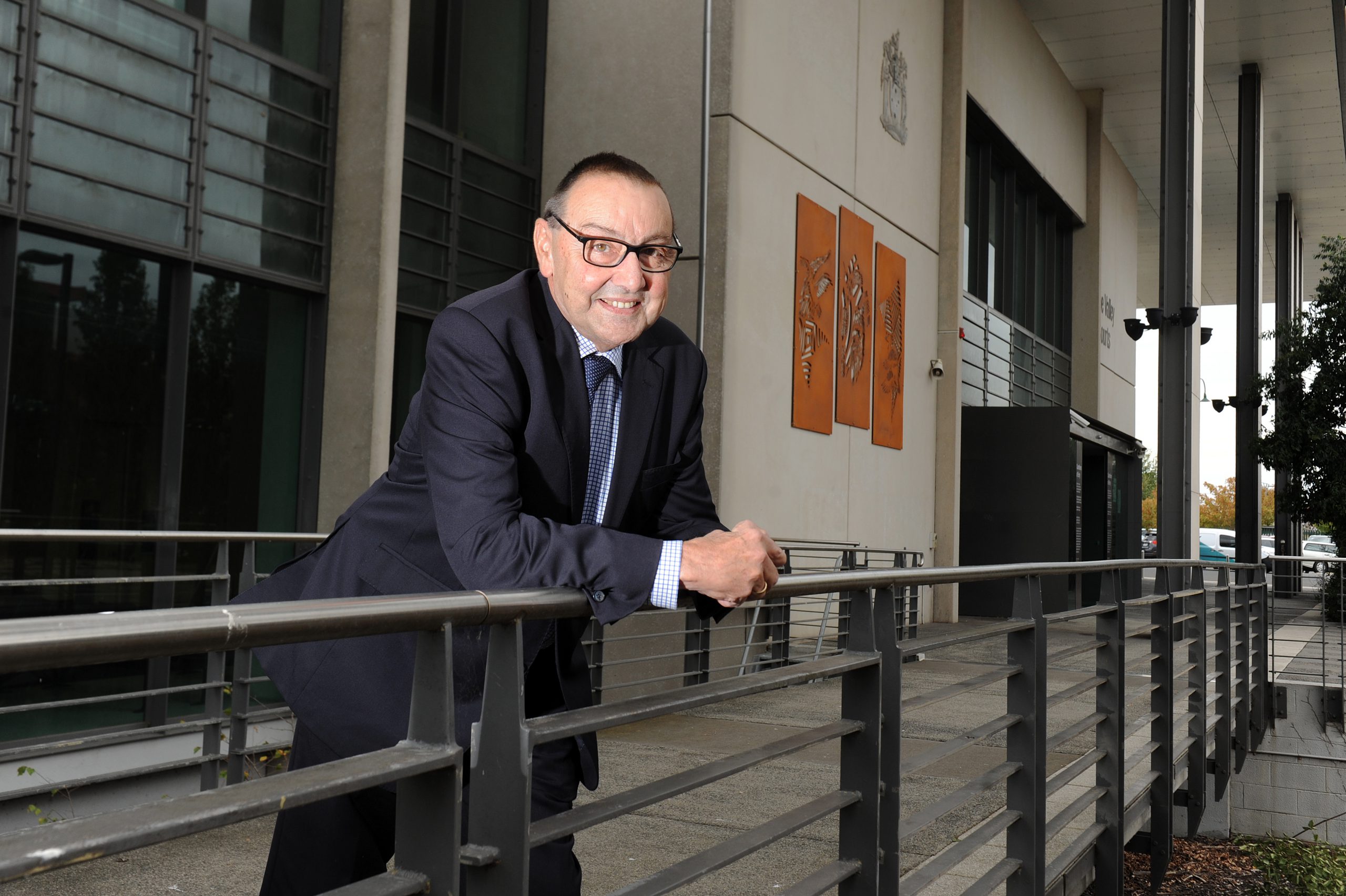 Bryce Eishold
Local solicitor John Verhoeven is a familiar face around the Morwell court precinct, but from today he'll add a new string to his bow as an independent candidate for Monash in the upcoming federal election.

The 65-year-old criminal and child protection solicitor has big plans, if elected, ranging from a introducing a terrorism registry similar to the sex offenders' register to the rollout of healthcare cards for people aged over 70.
Born in the Yallourn Hospital and raised in Moe, Mr Verhoeven has spent his life defending some of the region's worst crooks, and admits his experience in the legal sector leaves him well-placed to represent the voters of Monash.
"Both our major parties are too influenced by decisions that aren't in Australia's best interest," Mr Verhoeven said.
"These people, in our community, deserve a voice that is not obsessed with party politics."
Mr Verhoeven, of Verhoeven & Curtain in Moe, has a long association with the region. He commenced his career in 1978 and has held community positions including as a former president of Rotary and committee member of the Moe Racing Club.
Mr Verhoeven said he supported renewable energy "as long as it didn't come at the cost of the taxpayer".
"We've got abundant supplies of coal and gas and we're not using them. We should be using them and we should be increasing our baseload power through coal which would be good for this area," Mr Verhoeven said.
"We're just the laughing stock of the world, I mean [countries] don't want our policies. They want our produce. And instead of using our own resources, we're exporting them and we're paying the price."
While he admits his chances for election are slim, Mr Verhoeven said he would contribute $25,000 of his own cash to fund his campaign and encouraged those who wanted a "local responsible voice" to jump behind him and support his cause.
Another agenda on his campaign list would be the rollout of healthcare cards for Australians aged over 70 to cover the cost of medication.
"Obviously they've looked after themselves all their life and paid their taxes, they at least deserve a health care card so they can get their pharmaceuticals at a reasonable cost," Mr Verhoeven said.
Long-serving incumbent Liberal MP Russell Broadbent retained the seat of Monash, formerly McMillian, in the 2016 election on a two candidate preferred vote of 55.97 per cent, while Labor candidate Chris Buckingham trailed by 44.03.
Mr Verhoeven said Mr Broadbent's stance on same sex marriage and his decision to vote against marriage equality in 2018 would likely impact the Liberal MP's success rate on polling day.
"It will go to preferences at the end of the day, and while Russell holds it by an absolute majority he has to toe the party line. His position on [same sex marriage] will cost him votes," Mr Verhoeven said.
Another area of interest for the grandfather of six would be changes in the way single-income earner families, where one of the parents is the major breadwinner, were taxed.
"But at the end of the day it's up to the electors. I will be very supportive of this area. I've lived here all my life, I was educated locally and I've worked locally and will do whatever I can for this area."
Baw Baw Shire councillor Jessica O'Donnell will contest the seat as Labor's candidate and university student William Hornstra will run for the Greens.

Independent Michael Fozard will also contest the seat after a failed attempt for Narracan in the state election while incumbent Russell Broadbent will recontest Monash.

Pauline Hanson's One Nation Australia party has preselected Drouin man Jeff Waddell, whose background is in automotive and ICT industries, as its candidate for this year's federal election.

People interested in donating to Mr Verhoeven's election campaign can visit gofundme.com/john-verhoeven.