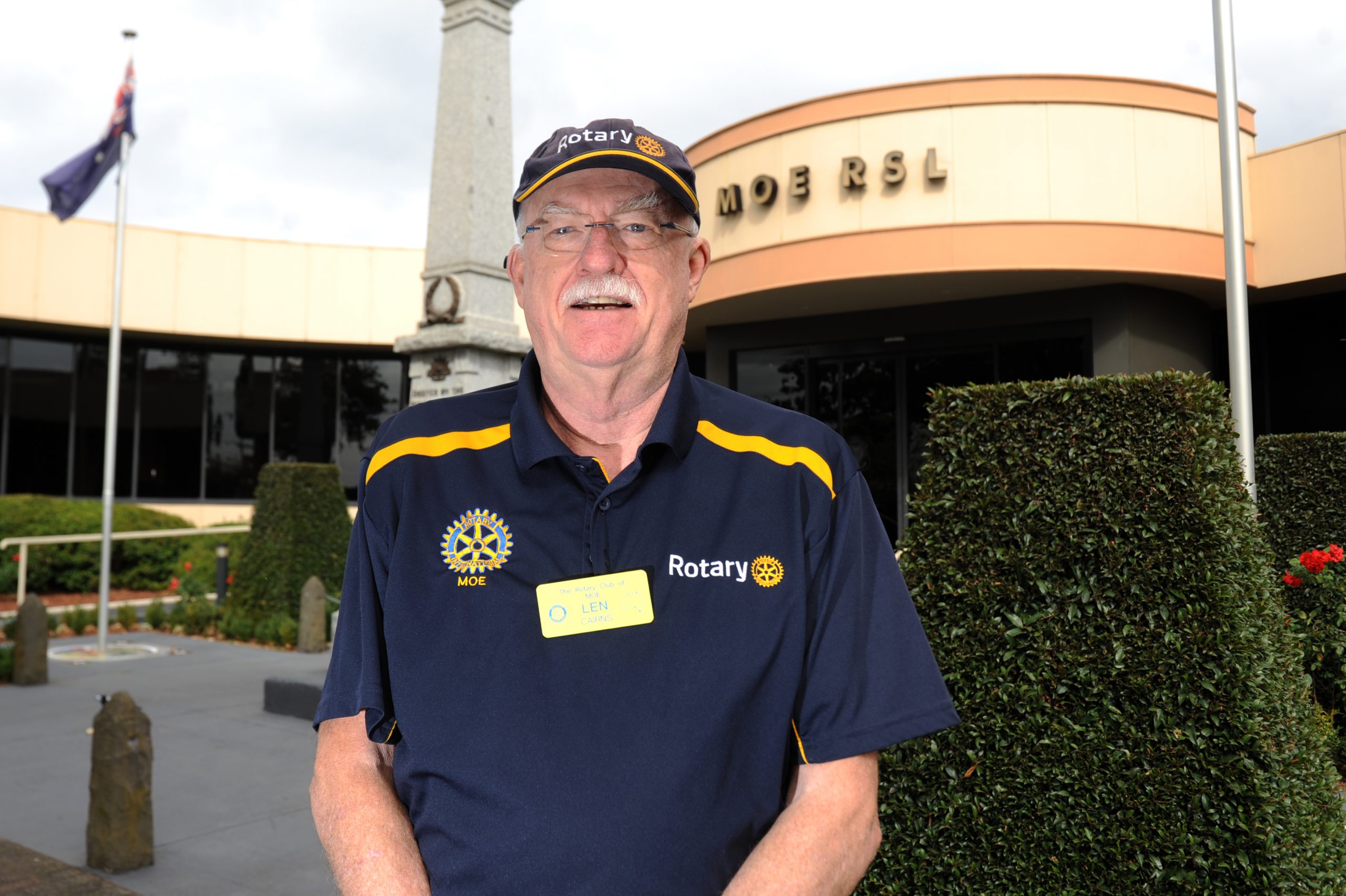 Bryce Eishold
Detox and rehabilitation support for people affected by drugs and alcohol in the Latrobe Valley will be the focus of a series of community forums in the coming weeks aimed at discussing community concerns at a grassroots level.

Funded by Rotary, three free forums will be open for concerned and interested community members with the aim to collate the information to present to Mental Health Minister Martin Foley later this year.
Event organiser Moe Rotarian Len Cairns said the forums would give people an opportunity to have "real input" about the need for detox facilities and drug and alcohol rehabilitation in the region.
It follows an announcement by the state government in March about the long-awaited 20-bed youth drug and alcohol residential rehabilitation centre which was earmarked for a site near the Latrobe Regional Hospital in Traralgon.
A focal point of the forums will be the lack of detoxification beds in Gippsland.
"It's to offer the community a chance to actually tell us what they think is needed so that we can actually have some input for the minister and the government," Dr Cairns said.
"There are four detox beds in the whole of Gippsland; one at Leongatha, two at Sale and one at Bairnsdale. There are no detox beds in the Latrobe Valley or at Warragul."
"To go into any of the rehab facilities you have to be detoxed. That means anyone in the Latrobe Valley has to go to Melbourne to get detoxed before they enter rehab and if that's done by a private provider, it can cost up to $30,000."
Dr Cairns said the forums were not about striking a political position but about providing a forum for people affected by an addiction and what should be done.
The Rotary-led events, with assistance from the Moe, Morwell and Traralgon RSLs, follow a drug and alcohol forum at Moe last year attended by more than 70 people.
"The Department of Health and Human Services has indicated that adults can go to the Hope Restart facility when it opens in Bairnsdale for rehabilitation," Dr Cairns said.
"The thing about that is, the experts who operate it in Odyssey House will not admit anyone unless they have medically-certified detox. So where do they go?"
Member for Eastern Victorian Harriet Shing, who is also the parliamentary secretary for mental health, said she was "delighted" to see Rotary continuing the conversation about resources for regional communities.
"These conversations and forums are crucial to involving all of our community in an issue which affects everybody and which disproportionately affects regional communities," Ms Shing said.
"We're doing a lot of work with organisations and groups right across Victoria to identify what the needs are as we continue to deliver more beds and more funding to tackle alcohol and drug dependencies.
"In addition to the youth residential rehabilitation facility, we are also funding the operational costs for the Hope Restart Centre which will provide a much-needed option for many adult Gippslanders to access residential rehabilitation."
The forums are also expected to look at the increased need for rehabilitation facilities in Gippsland following the announcement of the youth facility for 16 to 21-year-olds in Traralgon.
Data funded by VicHealth and completed by Turning Point indicates about 80 per cent of Latrobe hospitalisations for illicit drugs in 2016/17 were 25 years or older, while 20 per cent were below 24.
"We welcome the youth facility but there is a much more pressing need for over 25s," Dr Cairns said.
The events are sponsored by a Rotary 9820 District grant and the Rotary Club of Moe and will be held at the Moe RSL on Wednesday, April 10, Morwell RSL on Wednesday April 17 and Traralgon RSL on Wednesday, April 24 from 7pm.
Getting life back after addiction: A Community Consultation on Detox and Rehabilitation is free and finger food will be provided. For more information phone 5126 3050.