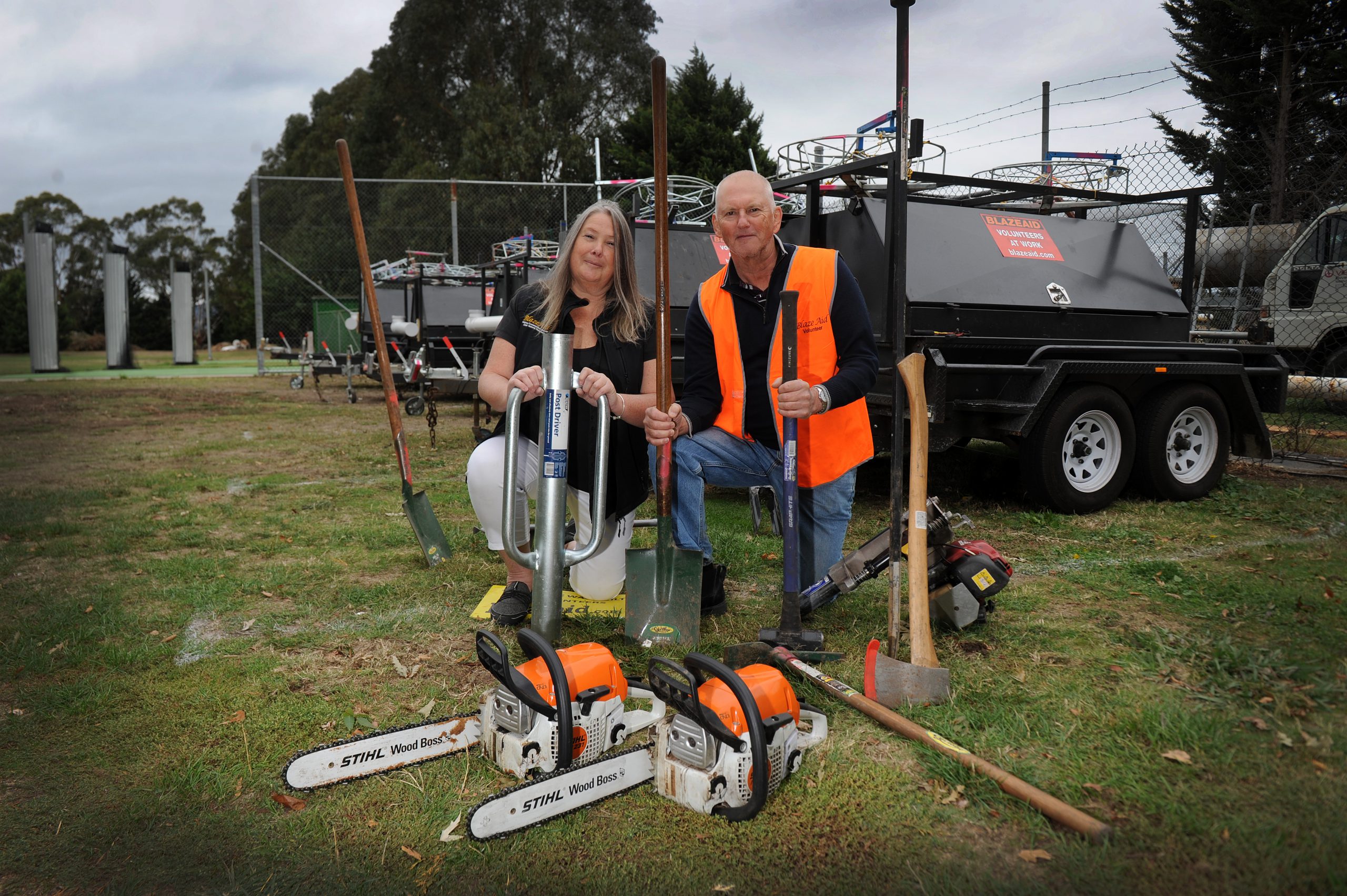 Cher Jimenez
Three years after retiring as a trade unionist Luke van der Meulen accepted a volunteer job he couldn't say no to.

On Monday Mr van der Meulen oversaw three trailers that set up a base camp at the Yinnar Recreation Reserve as part of BlazeAid's work to support farmers impacted by recent bushfires.

BlazeAid is seeking volunteers to help more than 30 farmers rebuild their fences in the aftermath of the Yinnar South-Budgeree blaze.

Mr van der Meulen, who for many years was head of the CFMEU mining and energy division, was asked on Friday if he would volunteer as co-ordinator for the BlazeAid Yinnar camp.
"I got called on Friday last week and I started on Monday. My first reaction was 'how do I get out of this' because I don't want to upset my good life at the moment," he said with a laugh.
But the former trade unionist gladly accepted the challenge and is now calling on people in the community to raise their hands and volunteer to do the work in support of affected farmers.
Mr van der Meulen said volunteers did not need fencing skills as they would be trained by a BlazeAid team leader.
"We'll use people with the skills that they've got and they soon develop the skills that are required to be able to put up a fence," he said.
The Moe resident also needs people to cook food for the volunteers at the camp and do some administration works like keeping a list of volunteers and coordinating with farm owners to prioritise the works to be done.
"We need people to go out to the farms to assess the damage and try to determine the needs as well," he said.
Mr van der Meulen said farms with livestock and located near roads may be prioritised for the works to protect both animals and motorists.
He said they will also encourage farmers to come down to the camp one night a week for a meal with volunteers and for socialisation.