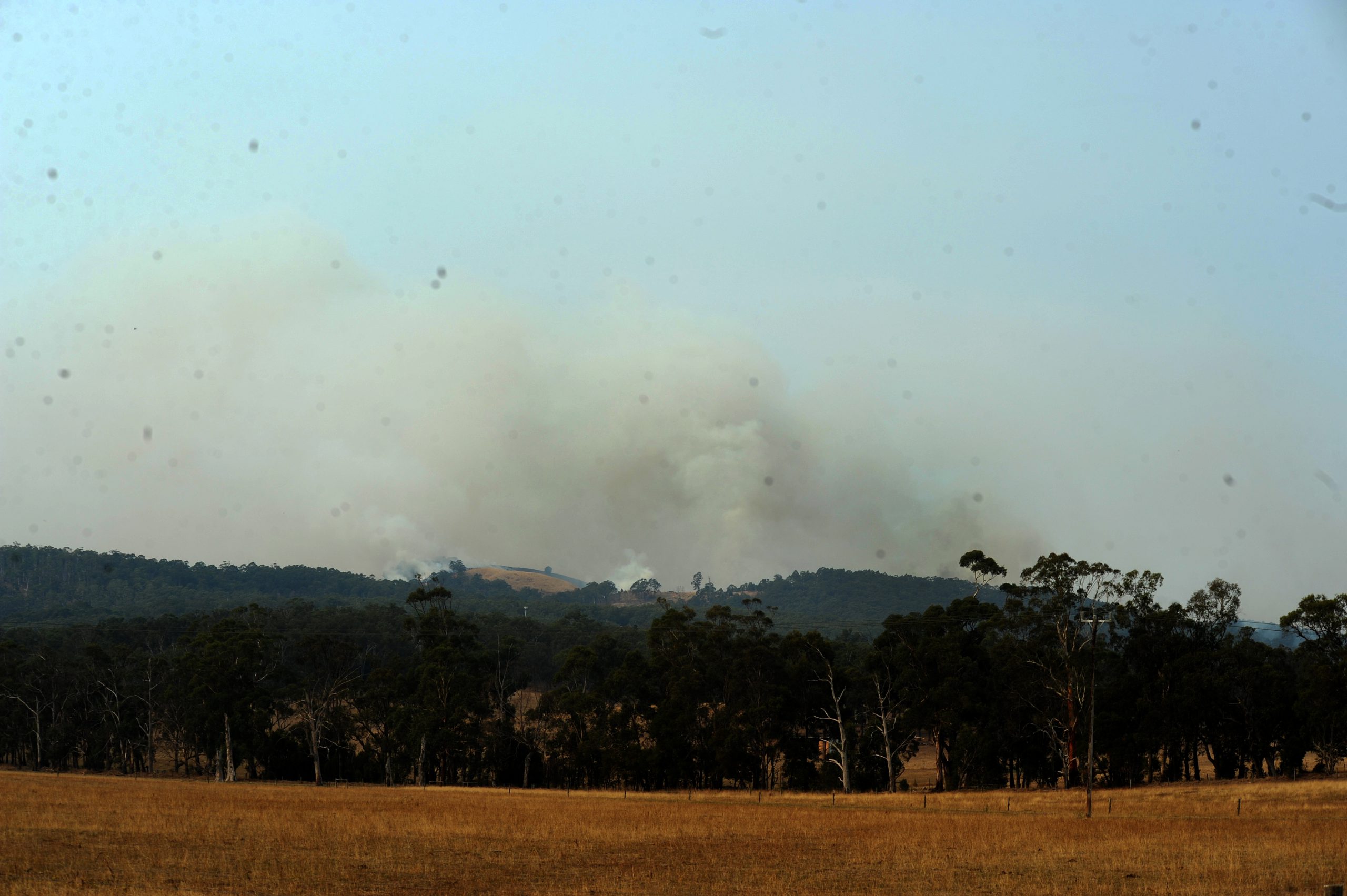 By Philip Hopkins
For veteran firefighter Ewan Waller, the recent fires in Gippsland have prompted both memories of the Black Saturday inferno and thoughts on bushfire policy.

He remembers well the nauseating feeling walking over the charred remains of countless birds.

"Such high intensity fires are so destructive of all values, particularly conservation values," Mr Waller said.
"Just the death of millions of birds and animals, insects, micro-biology … the whole works.
"The loss of carbon is immense, destruction of soil structure, the physical damage to streams and catchments, any way you look at it."
One estimate of the megafire that burnt 2.5 million hectares (60 per cent) of the Kosciusko National Park in 2003/2004 was 370 million birds, mammals and reptiles killed over 60 days and one retired CSIRO scientist said it would take up to 100 years to recover the number of animals lost.
With more than 40 years' experience as a forester, Victoria's former chief fire officer is now a consultant, living at the family home near Dargo in East Gippsland.
He praised Victoria's firefighting.
"Forest Fire Management Victoria is doing a really good job on suppression," he said.
However, Mr Waller said there was "not enough research going into the damage of the big fires".
He also said the lighting pattern of backburning was critical, as was the time of the year and managing the intensity of the burn.
"We should burn at night and far more into winter, and selectively … real mosaic burning," Mr Waller said.

"Ideally, there should be a mix of burnt and unburnt, with repeated burning. You can do it now with aircraft, coming back every three years or so.
"Part of the solution – Tasmania is going this way – is to have a select group that lead and do the burning."
He said burning lightly, regularly and later in the season would not necessarily stop the run of a large fire but could lessen its intensity and impact.
Government policy since the Black Saturday Royal Commission had concentrated on burns closer to settlements, according to Mr Waller.
"They are doing the close-in burning, and the risk-based strategy is also good," he said.
"Lightning strikes had to be put out, not left to burn out naturally."
A 'risk adverse' mentality meant that many important decisions were not signed off locally, but in Melbourne, he said.
Waller said burning needed to be done across the board, both in national parks and private bush and that nominating a specific large area to be burnt annually was a "great lever".
"Everybody from top to bottom knows it – 200,00 hectares to be burnt, or what [ever] it may be," he said.
"A block size of 300-6000 hectares, that's piddling – you are not going to do anything with that."
Ewan said the writing by early European settlers and scientists showed that Aboriginal burning was so important for forest health, to provide green patches for animals and cleared bush to see enemies.
"Elders trailed fire all day but it was strictly controlled," he said.
He said good developments included more skilled contractors active in the field, which had come through the national burning program.
He praised the mechanical thinning trials as a "big, underused option" and said if the back country was not burnt, it was crucial to do good burns at the interface between the bush and the public.
"The bush can be thinned a long way back – it can be done commercially – and should be regularly burnt, with short rotations of three to five years, and five to 10 kilometres back," he said.
Mr Waller said Forest Fire Management Victoria was doing a really good job; multiple lightning strikes across eastern Victoria this year were picked up professionally and quickly, except for ones in really difficult country.
"They are building capacity in people, particularly young people, who can fight fires. The project fire fighters learn great skills in four-wheel drive and chainsaw use in the bush and generally they are well-led," he said.
"I would like to see more of those skilled people retained and more people – workers, technicians, scientists – in the bush.
"They should be learning hands-on, hard-nosed land management before they go into policy decisions."
Mr Waller said burning was difficult, risky, stressful, the environment dynamic.
"Hopefully the rewritten RFA (Regional Forest Agreement) will give strong practical direction to this critical component of forest management. We need a visionary long-term policy," he said.
"We cannot be risk-adverse even though this will be difficult for the politicians and the department and the workers doing the burning.
"The government and the firefighters must be fully supported and encouraged, especially when something goes wrong."