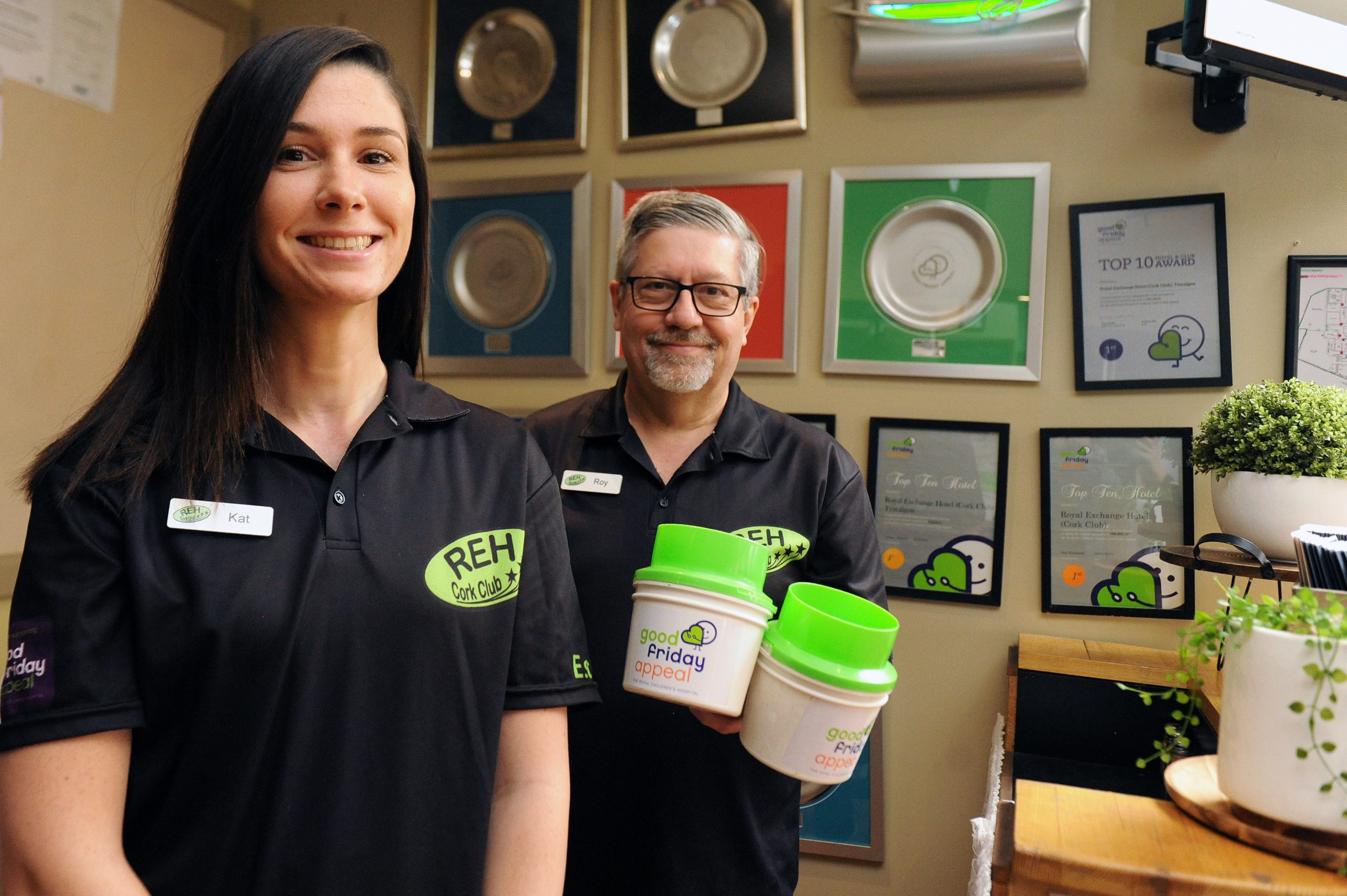 Anne Simmons
Traralgon intersections will be abuzz with volunteers rattling tins on Thursday and Friday as the Royal Exchange Hotel Cork Club leads another fundraising effort for the Good Friday Appeal.
Each year the Traralgon-based community group donates tens of thousands of dollars to the Royal Children's Hospital with only about six core volunteers.
Easter attracts about 30 people who donate their time to collecting at the traffic lights and lending a hand at the community family fun day on Good Friday.
Twenty-five-year-old Kat Horton has spent the last eight years volunteering for the Cork Club out of a desire to "give back" to the hospital that gave her specialised care as a teenager.
At 15, Ms Horton was bedridden with meningitis.
"It was very full on. I was very sick," Ms Horton, the vice-president of REH Cork Club, said.
After spending a week at Latrobe Regional Hospital she was transferred to the Royal Children's Hospital where she said the staff and nurses were "fantastic".
"When people think of the Royal Children's they think of little kids … but they do cater for adolescents," Ms Horton said.
REH Cork Club is urging more people to get involved in whatever capacity they can manage.
"Even if it's once a year, that's OK," Ms Horton said.
Several thousand people flock to The Royal Exchange Hotel car park each year for the family fun day which will offer live music, caricature drawing, jumping castles, face painting and lots of food.
Local fire brigades set up activities and the hotel will donate $1 from each meal sold on Good Friday to the cause.
REH Cork Club president Roy Arnold said there was always great support from the hotel staff and patrons, other community groups, schools and businesses to the hospital he described as "world-class".
"While some people think it's not our local hospital, it is, because we don't have those facilities here close by and so many kids from Gippsland end up spending a night there," Mr Arnold said.
"The money that we raise doesn't go to just the normal things the hospital does but it goes to buying specialised medical equipment the hospital would not necessarily be able to afford."
The family fun day will run 10am-3pm on Good Friday and the hotel will open at noon.
To sign up as a volunteer, book online by visiting the 'Reh Corkclub' Facebook page.