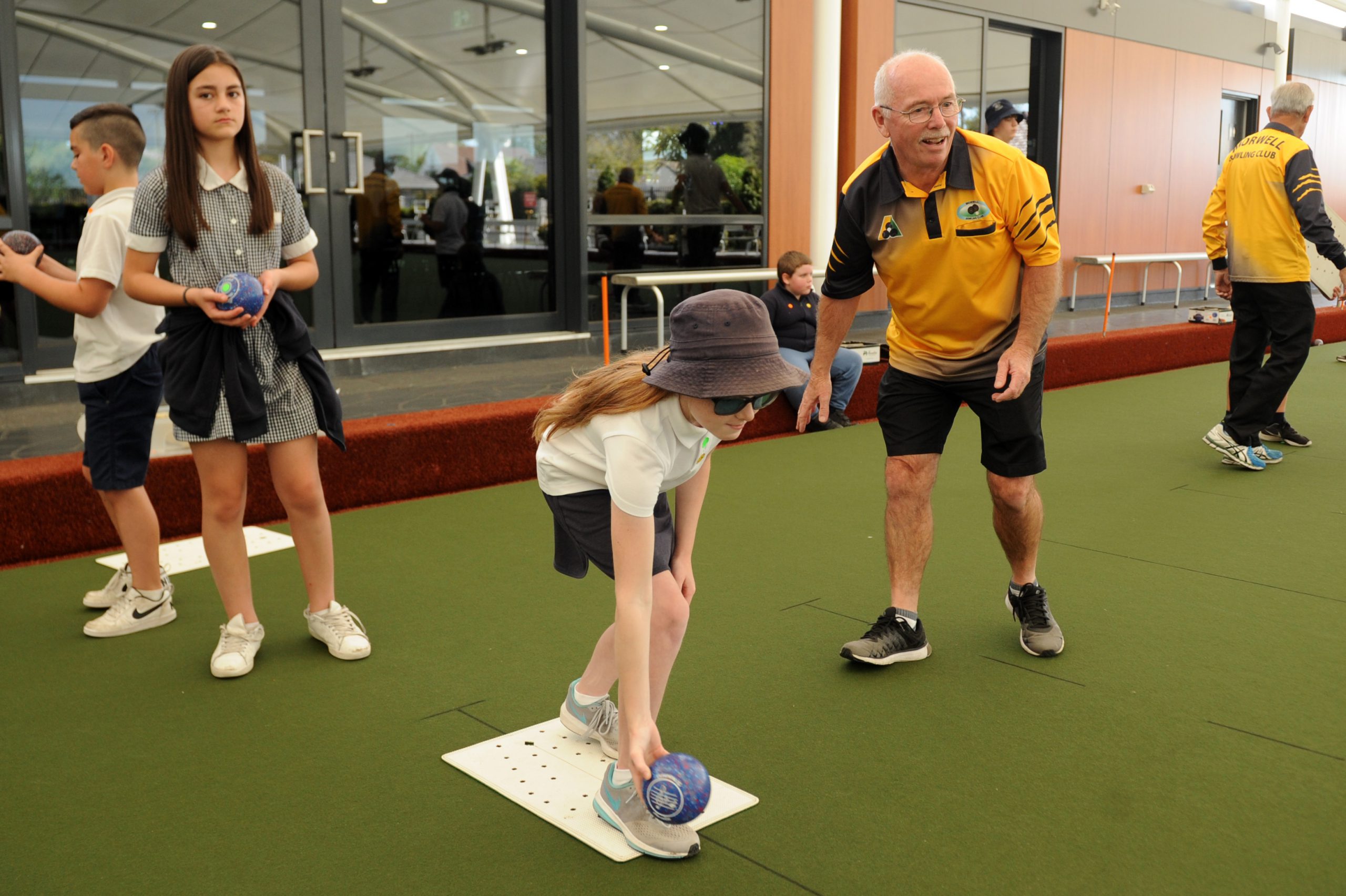 Kate Withers
BOWLS

Some of Gippsland's greenest lawn bowls stars have been lighting up the rink at the Morwell Bowling Club recently as part of a junior program aimed at increasing participation in the sport.

The rinks at Morwell have been a hive of activity with up to 80 primary school students visiting the club each week to try their hand at the sport of bowls.
Under the astute tutelage of club members, students from Morwell Park and St Vincent's primary schools have taken to the sport in droves.
"We get a lot of the kids interested in the sport and they just love coming down here because it's a non-contact sport and they enjoy the whole environment," junior bowls coordinator Bob Skinner said.
"But just because it's a non-contact sport it doesn't stop them from being competitive among each other … they love to keep score and that sort of thing."
The schools visit the club weekly and also have the option of participating in coaching clinics which run on Tuesday nights.
"With the schools, we also pay for the buses to bring the kids in and that appeals to them because obviously the school run on budgets," Skinner said.
"However, many [students] they want to send to us we take and give them coaching. They see the value in the non-contact side of things."
The club last year held a school challenge with the winner going on to represent the district and Skinner hoped they could do the same with this crop of young bowlers.
"We won the Victorian Club Award for the best junior program last year, which we were very pleased with," he said.
"It's a new thing we've got going and it's getting bigger and bigger and the teachers are in there enjoying themselves as well and with all the kids we've had going through, nearly 2000 last year, we haven't had a bad kid.
"It's a credit to the schools that the people they're sending out to us are really fantastic."