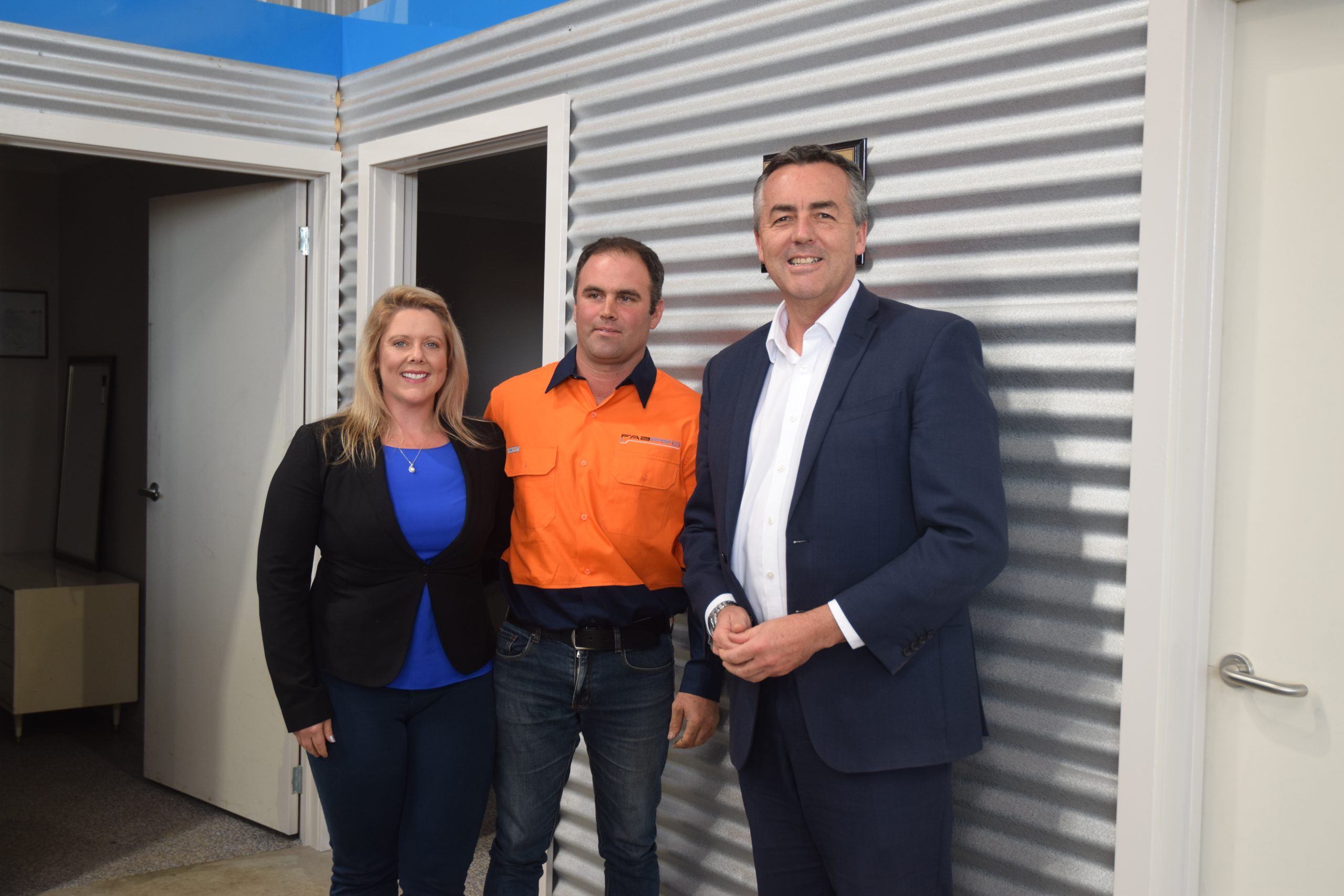 Heidi Kraak
The first stage of a 12-hectare eco-industrial hub in Rosedale was officially opened on Thursday.

The cordless metal fabrication factory is powered by solar energy and battery storage and, in the future, will form a cluster of eco-friendly factories.
Fabpro received a $100,000 federal government grant under the Regional Jobs and Investment Packages program.
Chief development officer Rachel Ripper said the company had planned on hiring five people within a year, however, had already hired four employees within three months.
Following industry closures in the region, she said the industrial hub would continue to support the community by providing new jobs and boosting the economy.
"We know when locals support locals, amazing things happen," Ms Ripper said.
Fabpro director Dale Brown said the factory was designed to harness and work with the elements.
The building features a verandah that blocks out the summer
sun and lets the winter sun in to assist with temperature regulation, he said.
"The last piece of the project is installing solar and battery … to offset power usage," Mr Brown said.
"[It will be] 100 per cent powered by the sun over an annual period and the excess power will be put back into the grid which, in the very near future, will be able to be allocated to other small businesses in the area at a discounted rate to what they are currently paying."
Member for Gippsland Darren Chester, who officially opened the factory, said the new factory would support local jobs and encourage new investment in the community.
"This new factory will enhance Fabpro's operations and allow it to take on bigger jobs, keeping larger projects in the hands of local businesses," Mr Chester said.