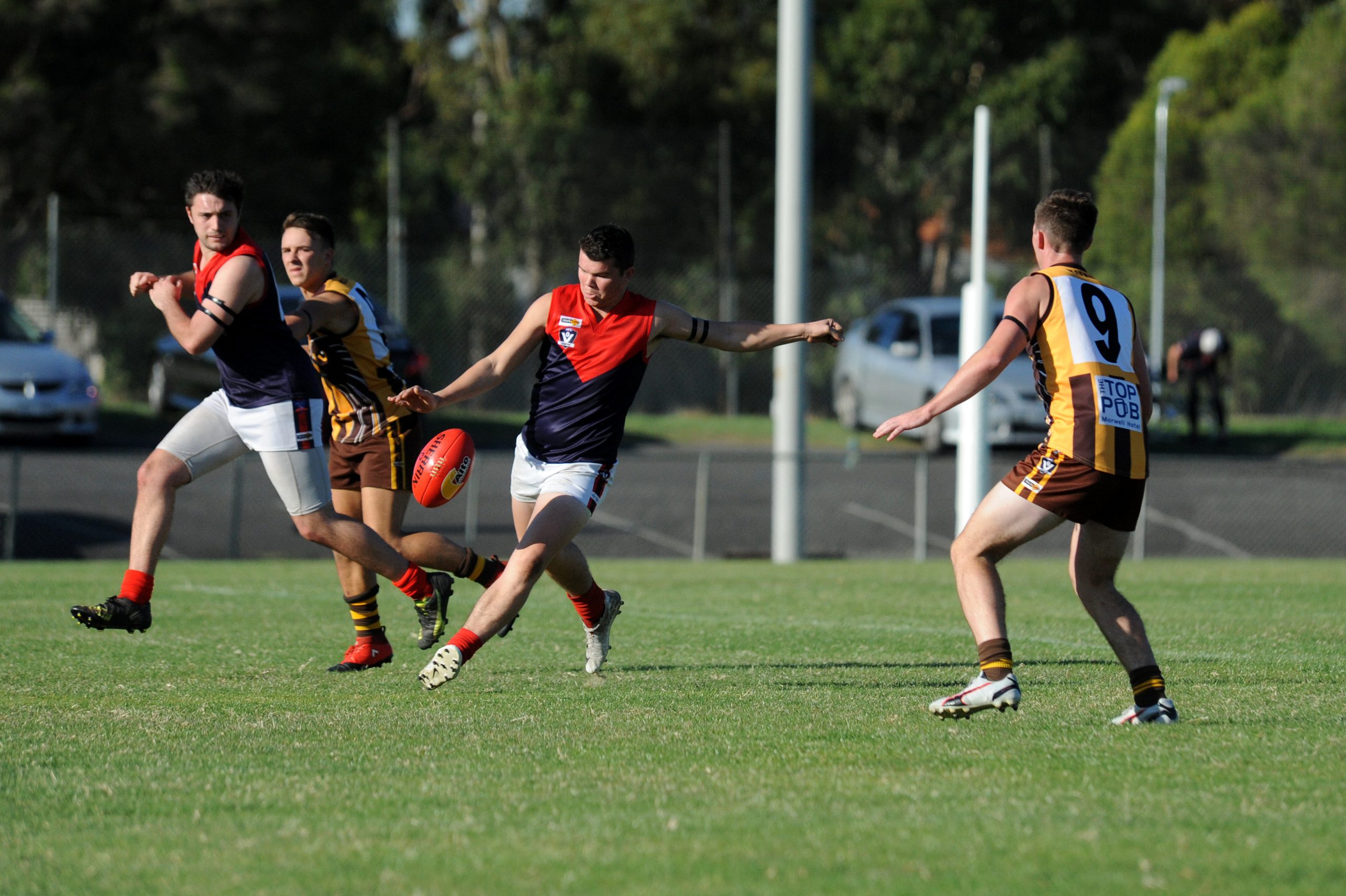 Kate Withers
FOOTBALL

AFL fans will make the pilgrimage to the MCG for the annual Anzac Day clash between Collingwood and Essendon next week but Latrobe Valley residents need not travel to Melbourne to get a taste of football on April 25.

For the first time the Mid Gippsland Football Netball League will hold an Anzac Day night game between Morwell East and Boolarra.
MGFNL spokesman Rob Popplestone said the Hawks approached the league with the idea to host a game on Anzac Day and were "keen to take ownership" of the special occasion.
Morwell East president Graham Knowles said the game against Boolarra, while essentially "just a normal game", would "obviously have that something a bit more special".
"This year we just looked at the draw and I said 'let's give it a go and see what sort of pull we can get'," Knowles said.
"It was just a brainstorm we had and we thought 'let's run with it'. Everyone's been quite supportive and hoping for a big crowd.
"We had to get permission from the RSL and Boolarra to see they wanted to play in the game, and from the league, so there was a few little hurdles to get through to get it done but it's happening and we're really excited."
The club imported floodlights last week which were tested for game suitability at Thursday night training.
"The lights were a bit better than what we expected," Knowles said.
There will also be a luncheon held for Morwell East and Boolarra club members, league representatives and RSL members on the day.
"We'll set up there, watch the big dance at the MCG during the day and then get all the netballers to come over and be a part of the Anzac Day service," Knowles said.
"We'll all line up, have the last post and hopefully get the hairs standing up on the back of the necks.
"We just [want] to get people down to watch a sport Victorians love."
The remaining round three games in the MGFNL will be played on Saturday and Sunday, April 27 and 28.
The Anzac Day games between Morwell East and Boolarra will be played at Ronald Reserve on Vary Street, Morwell on Thursday, April 25.
Reserves start from 2.45pm, an RSL service will be held at 4.45pm before the first bounce of the seniors at 5.15pm.
The A grade netball will be played at 6.15pm.