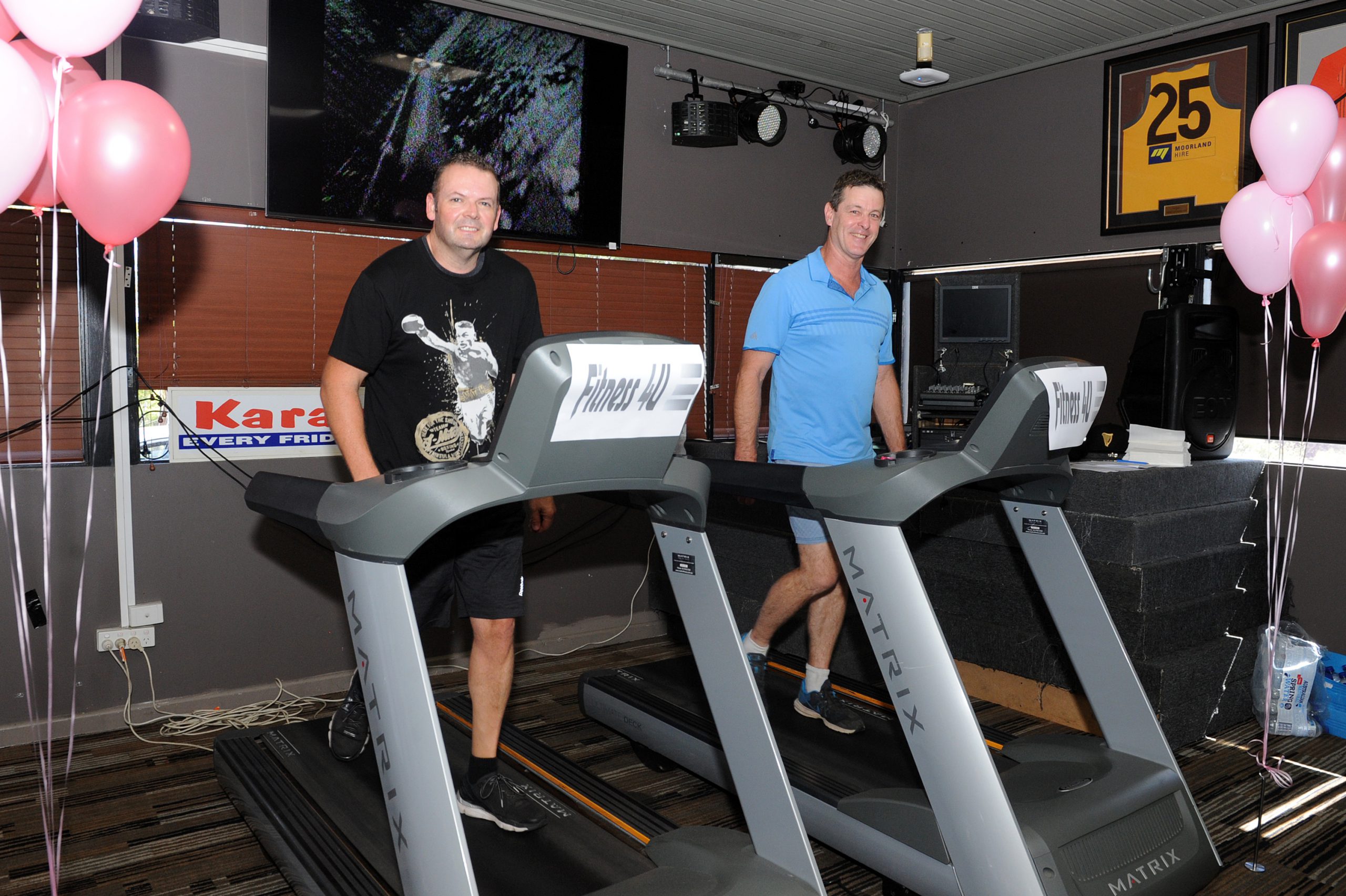 Kate Withers
Business and community members are being encouraged to lace up for a good cause next month at the Morwell Hotel Treadmill-athon.

The 12-hour event involves individuals walking or running on a treadmill for a block of time on site at the Top Pub to raise money for Very Special Kids.
Event organiser Tara Stevenson said the Top Pub raised about $2000 for Very Special Kids last year and wanted to build on that figure at the 2019 event.
"We've been raising money for Very Special Kids for years but we thought there was more we could do," Stevenson said.
"Each venue has their own target and decide how much they want to raise as a venue.
"We put our heads together and decided to do our own and we want to raise $5000.
Last year about 30 walkers and runners took to the treadmills at the Top Pub with some doing double time to make up for gaps in the roster.
"Our goal this year is to get as many people involved and raise as much money as we possibly can," Stevenson said.
"Even just getting people down here on the day to support would be great.
"It's a 12-hour event and if you don't want to run that's fine but we've got raffles, there's a sausage sizzle and we want to make it a really big event."
Sponsorship packages are available for business interested in getting involved with the treadmill-athon,
"Besides the fact it's a great cause, businesses can get [their] name out there as well," Stevenson said.
"If there's more people involved there's more people talking about Very Special Kids."
The Morwell Hotel Treadmill-athon will be on Thursday, May 9 and all proceeds will go to Very Special Kids.
For more information or to get involved with the treadmill-athon, phone Tara Stevenson or Kate Neave on 5134 1355 or search for Top Pub Morwell on Facebook.