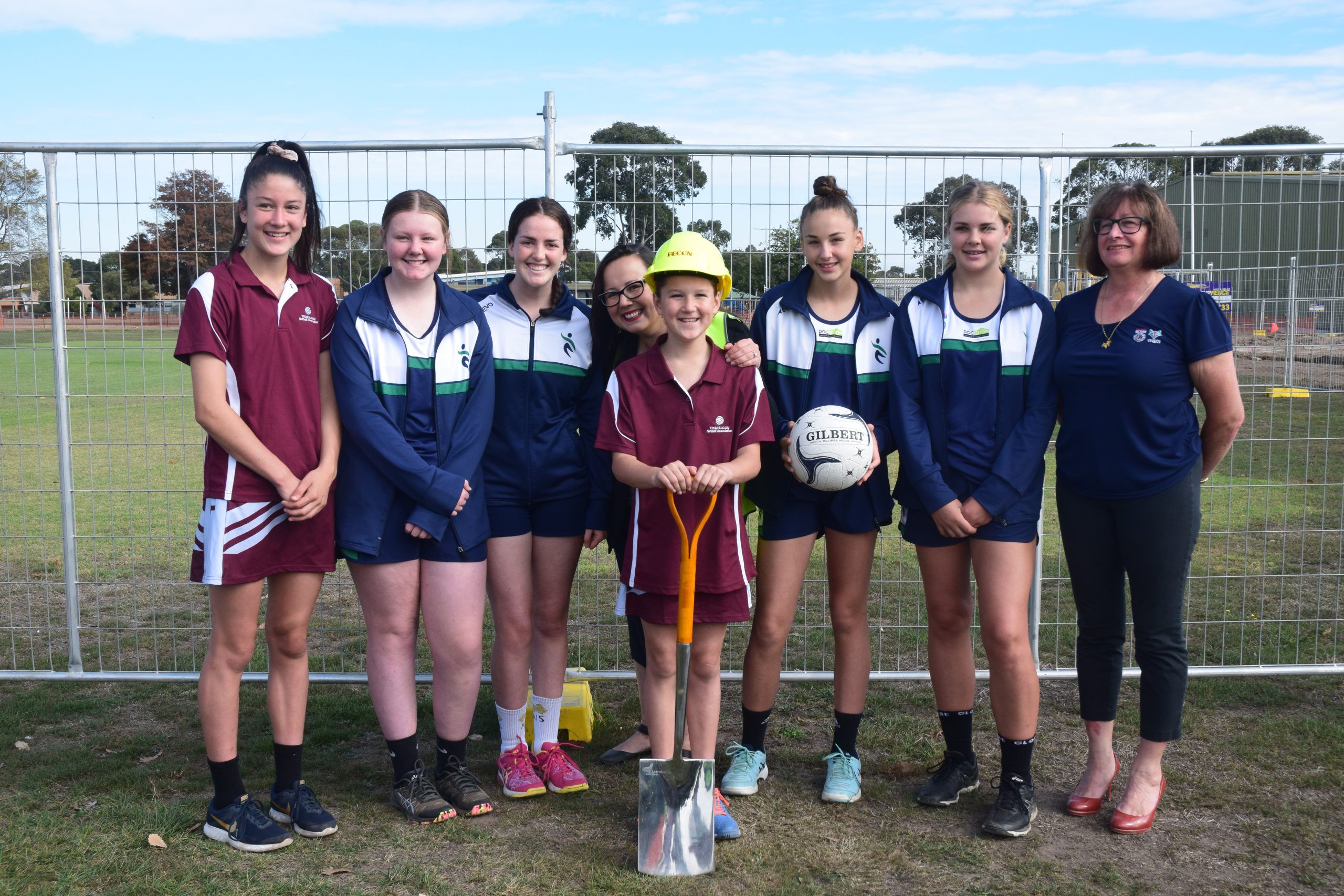 Heidi Kraak
While it wasn't the first sod to be turned at Catterick Crescent, dignitaries and community members gathered at the Traralgon Sports Stadium on Tuesday to celebrate the beginning of construction of the stadium redevelopment with a shovel full of dirt.

A ceremonial first sod was also turned at the much-anticipated Gippsland Cricket Centre of Excellence at Moe's Ted Summerton Reserve on the day.
The stadium redevelopment, due for completion mid 2020, will feature seating for 3000 spectators, a four-court extension to the existing stadium, changerooms and new administration rooms.
The state government is providing $17 million for the project as well as a $2 million low-interest loan to Latrobe City Council to complete the redevelopment.
The Cricket Centre of Excellence will include an indoor training facility with at least four wickets, female-friendly and accessible changerooms and amenities, administration rooms and community space.
The Latrobe Valley Authority is providing $3 million towards the project, along with $500,000 through the $12.4 million Community Sports Infrastructure Fund for Cricket, a partnership between Cricket Australia, Cricket Victoria and the state government.
Latrobe City Mayor Graeme Middlemiss was joined by fellow councillors Brad Law and Sharon Gibson, member for Eastern Victoria Harriet Shing and representatives from Cricket Australia and Cricket Victoria at the ceremony, with completion for the centre expected between late this year and early next year.

Ms Shing said the investment in sporting infrastructure would attract additional elite sporting events to the Latrobe Valley.
"We are achieving these incredible progress outcomes and deliverables because of the collective effort of people across the Valley and making sure that we have pride of place," she said.
"[They are] making sure that we have good events and making sure that we have facilities that are accessible for everyone, and clubs and tournaments and competition and training that encourages everyone of all ages and abilities to get involved in sport.
"We know [sport] makes a phenomenal difference to quality of life, to health and also being part of something bigger."