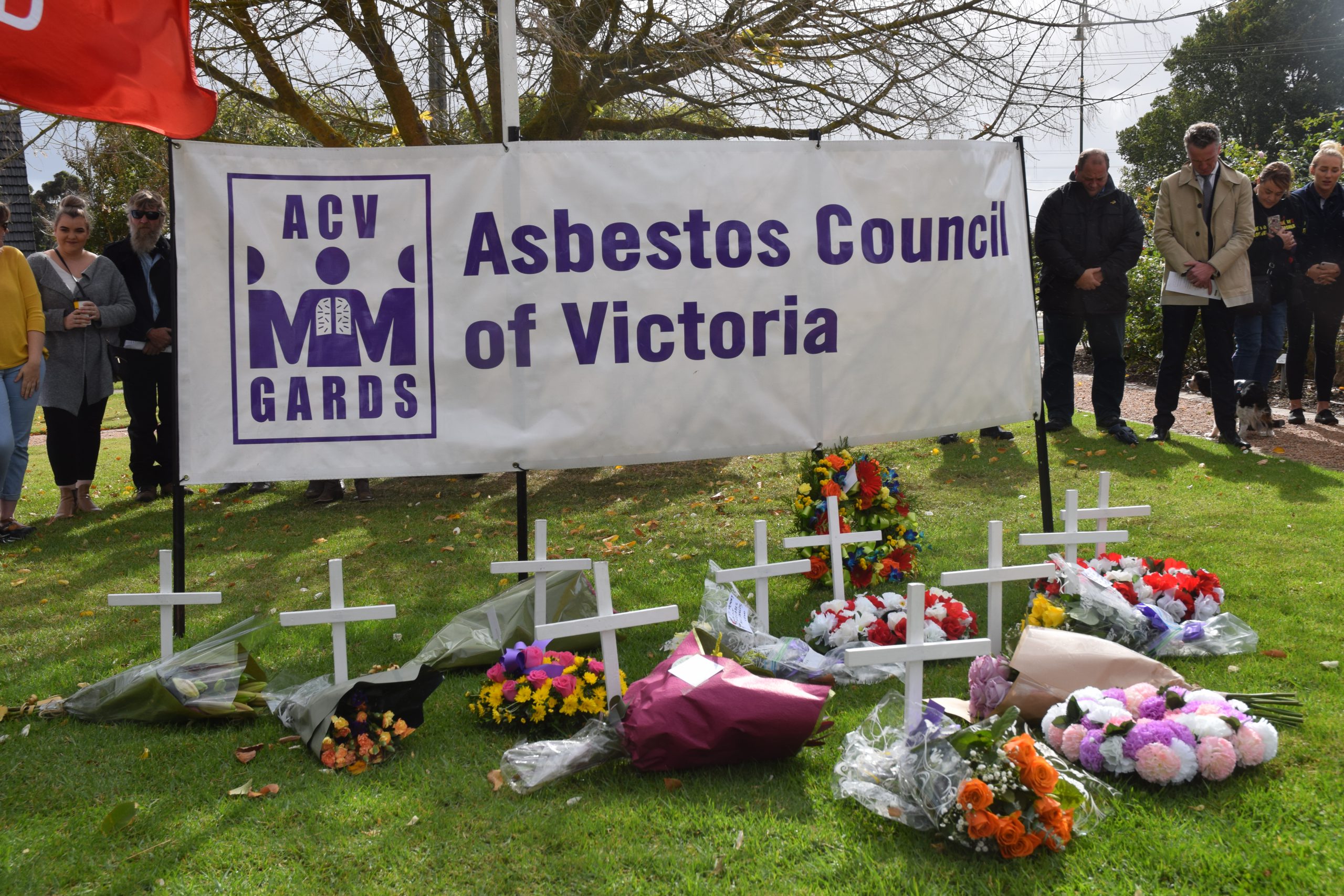 Bryce Eishold
Six years ago Darren Van Heurck experienced a workplace accident which almost killed him.

It was October 2014 and the grandfather of seven was inside a Morwell workshop when a two-and-a-half- tonne tank pinned him against a truck.
Thankfully, the tank rolled off Mr Van Heurck, but five major operations later and a battle with acute post traumatic stress disorder still brings back vivid memories of the incident that almost claimed the father of four's life.
He was the guest speaker at the International Workers' Memorial at the Morwell Centenary Rose Garden on Friday morning.
The event, organised by the Asbestos Council of Victoria and Gippsland Trades and Labour Council, aims to shine a light on workplace safety and the dangers that lie if hazards in the workplace aren't addressed.
"Don't ever think it won't happen to you, that's my message to everyone now. Don't be blasé about it because that's when it's going to happen," Mr Van Heurck said.
"A large portion of my liver was removed, I actually cut that in half, I had broken ribs, a punctured lung and numerous other injuries.
"Mentally, I had acute post traumatic stress disorder and that took a few weeks to rear its ugly head but once it did, it was pretty vicious."
It took Mr Van Heurck, a father to four and step father to five, about 12 months to return to work on a limited work plan, but his message remains as clear as ever.
"Just be vigilant, there's paperwork to be done and procedures to be followed. Don't be slack and just make sure you tick all the boxes," he said.
GTLC secretary Steve Dodd and WorkSafe enforcement group director Paul Fowler were also guest speakers at the event.
Event organiser and ACV/GARDS president Vicki Hamilton said all workplace deaths and injuries were preventable.
"I've got to say Darren today is my hero. He has suffered so much and endured mental anguish, as well as physical, and to come through the other end and looking towards the future is just marvellous," Ms Hamilton said.
"Every workplace death is avoidable if the right, proper conditions are taken and all the things are adhered too
"It's often because someone cuts a corner, or someone doesn't understand what they have to do or a workplace doesn't have enough OH&S and that's when you have accidents."