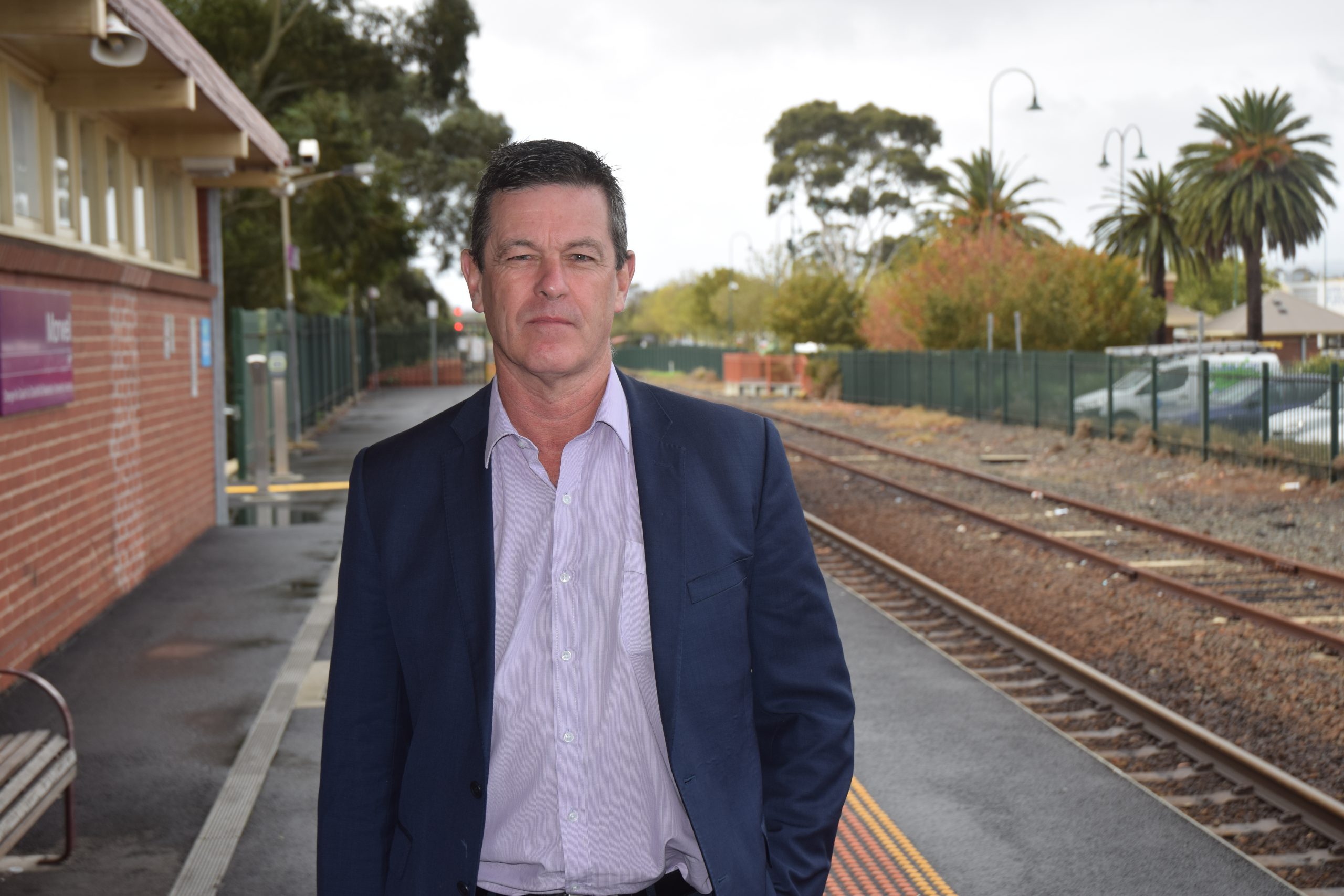 Bryce Eishold
Morwell MP Russell Northe has slammed the state government over "unfair and unjust" prices students are forced to pay when using the Gippsland rail line.

Mr Northe took aim at Public Transport Minister Melissa Horne on Friday and claimed the state government's lack of support for Latrobe Valley commuters was hitting the hip pocket of local students.
Students who travel on the Gippsland line are ineligible to obtain a discounted regional student pass, compared to their counterparts on the Geelong, Ballarat and Bendigo lines, due to a zoning issue.
But in a breakthrough, the state government confirmed the Department of Transport was "currently reviewing the matter".
Morwell resident and father Peter Reid, who has 12-year-old daughter, questioned the disparity.
"She travels to Trafalgar High School, a daily commute on the train when it's running between Morwell and Traf," Mr Reid said.
"The pass according to PTV is $608 a year and other regional centres like Warrnambool, Ballarat and Bendigo only pay $235 a year.
"My wife and I are prepared to pay the cost to send her on the train, but why is there a disparity between other regional centres and the Latrobe Valley?"
Mr Northe said commuters on the Gippsland line were paying a higher fee for an "inferior service" which was "completely unacceptable".
"I again call upon the government to step in and fix this unfair and inequitable fare structure," Mr Northe said.
"If it requires a complete overhaul of public transport zones within our region to provide a fairer pricing structure then this is what the government needs to do."
According to Mr Northe, Public Transport Victoria claimed the Latrobe Valley was "up to four times larger than any other area" such as Geelong, Ballarat and Bendigo "covered by these passes" meaning student fares had to be charged at a higher rate.
"This response is not only incorrect but utterly unsatisfactory," Mr Northe said.
He also criticised the state government for a delay in 60 car parks earmarked for the Morwell railway station in April 2017, calling on the state government to provide an update on when the project would be rolled out.
In response, the government said the final design for the Morwell station car park was set to be publicly released next month.
"The Morwell station car park upgrade is part of our $9 million Gippsland Rail Corridor Station Upgrade Program, delivering accessibility improvements and upgraded facilities at four stations along the Gippsland line," a government spokesman said.