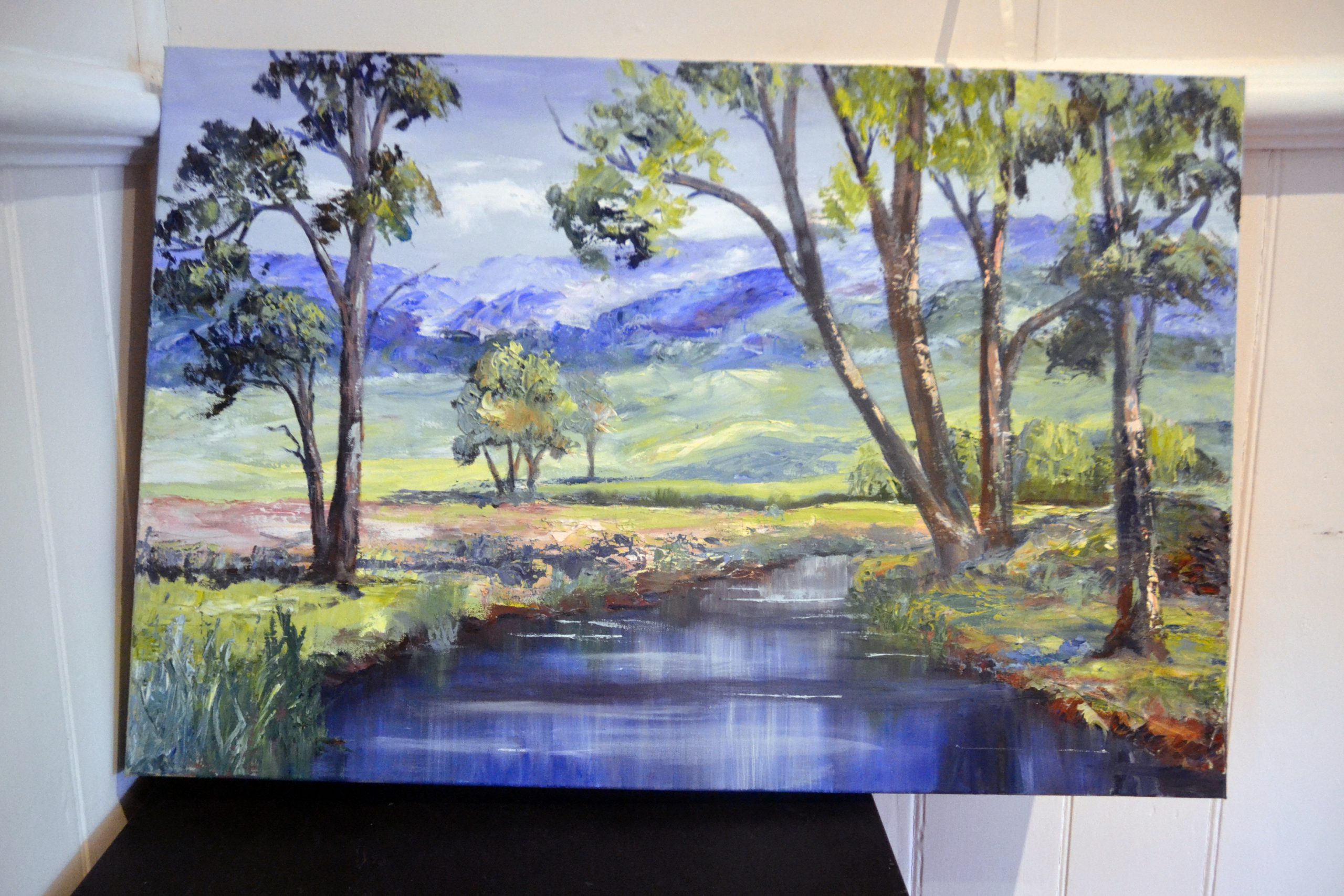 Heidi Kraak
When Shelley Goldsbrough's husband passed away six years ago she was "at the Traralgon Art society within a week".

Needing to keep herself busy to take her mind off things, Ms Goldsbrough rekindled a childhood love for painting that has remained with her ever since.

However, a lack of confidence in her ability sometimes made her question whether she should continue with her beloved artistic pursuits.

"I had no confidence. I actually nearly threw it in after a few years because you doubt and question yourself all the time," she said.

However, putting herself "out there" little by little, Ms Goldsbrough won a number of awards at local competitions, she realised she wasn't "that bad".

"All of those little things eventually wear you down, you realise that you are worthy," she said.

A collection of Ms Goldsbrough's works are on display at the Traralgon Art Society until June, alongside works by one of her early artistic mentors Andrea Ramsay.

Ms Ramsay, who is the president of the Traralgon Art Society, has been painting since she was nine and said the works on display at the society didn't have a formal title, but suggested they were the "memories" of Ms Goldsbrough and herself from over the years.

"There is no theme," she said.

"We both tend to do different types of painting."

Ms Goldsbrough prefers to work in pastels and watercolour, favouring subjects such as animal, including Kangaroos, birds and dogs, while Ms Ramsay enjoys painting landscapes, which feature heavily in the exhibition.

"There is everything from contemporary, to realism on display," Ms Ramsay said.

"There is something for everyone."

The Traralgon Art Society is open four days a week from 10am until 2pm, excluding Wednesdays, and is located off Queens Parade, Traralgon.

The society also operates art classes for all ages.

For more information, call 0427 977 252.