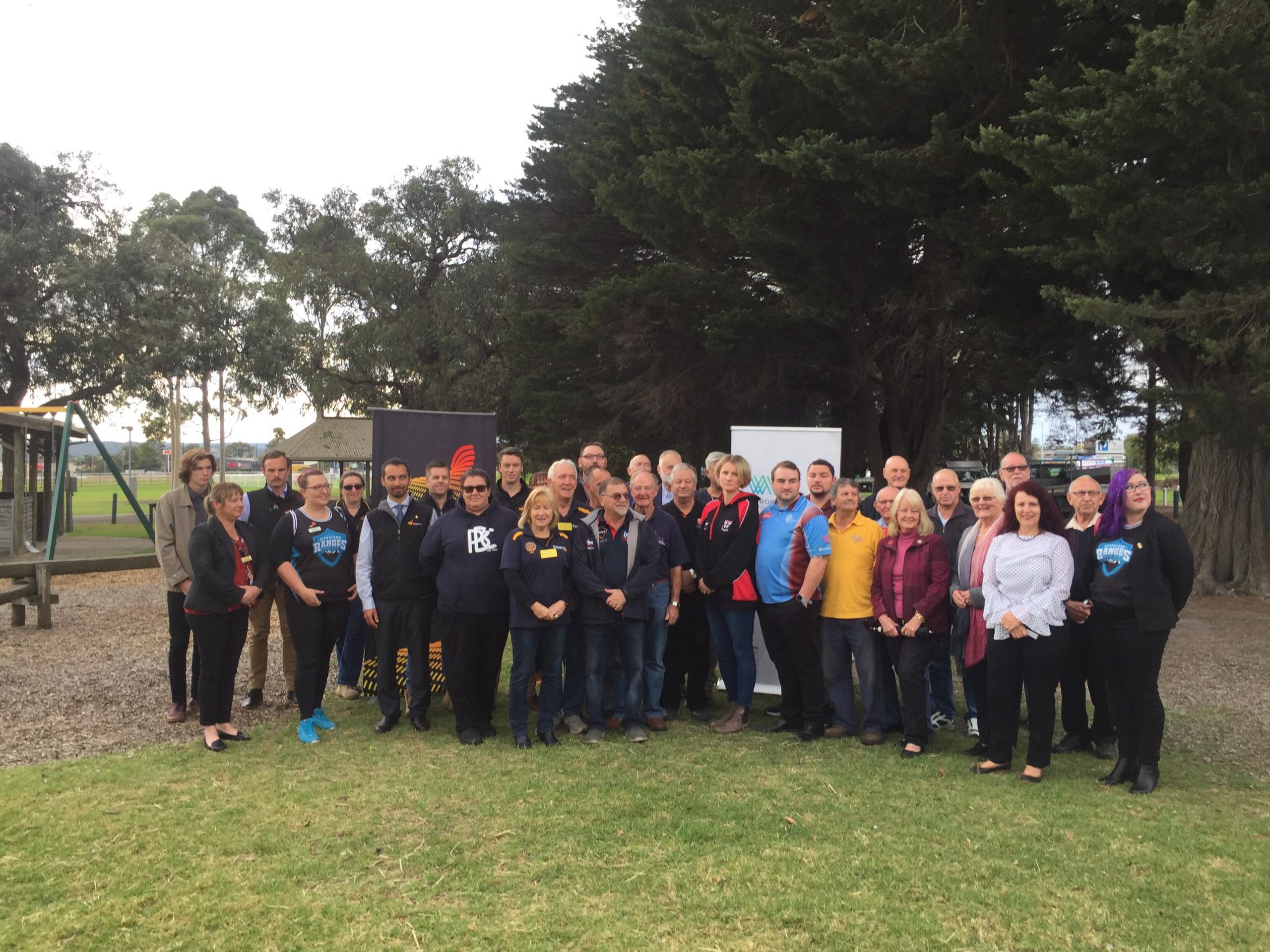 Heidi Kraak
Community group members from across the Latrobe Valley are celebrating after 11 projects received funding under a Latrobe Valley Authority fund.

The LVA is an arm of the state government established to stimulate the local economy and support the community through industry transition following the closure of Hazelwood Power Station.
The projects will share in $1.1 million from the LVA's Community and Facility Fund.
The LVA's Laurie Paton, representing chief executive Karen Cain, announced the funding in Moe on Wednesday much to the delight of the many community group representatives present.
Moe Apex AAA Park will receive $215,417 for the first stage of construction of a nature play space including equipment, new trees, a shelter, barbecue area, park furniture and a network of pedestrian paths to improve accessibility.
Moe Botanic Garden will receive $236,695 for installation of play equipment and a soft-fall, landscaping and tree planting, a railway sleeper gantry entrance, picnic and park seating and a pathway connecting features of the park.
Newborough Yallourn United Soccer Club will receive $6563 for completion of plans to upgrade the existing pavilion and construct a second pavilion.
Solar-powered pathway lighting will be installed at Yinnar between the township and the Yinnar Recreation Reserve with an allocation of $120,000.

Apex Park Traralgon will receive $210,000 towards the installation of four lighting towers at the Apex Park oval.
Traralgon Table Tennis Association will receive $198,907 for upgrades to facilities at the Traralgon Table Tennis Stadium including new accessible amenities, an all abilities access ramp, a canteen and office upgrade, upgrade of an international wing, an electrical upgrade and asbestos removal.
Gippsland Ranges Roller Derby will receive $81,600 for roof repairs, electrical upgrades, wall padding, the installation of a children's play area, a new entry area and improvements to the storage area. There will also be improvements to accessibility.
Burnet Park Girl Guides will receive $10,000 for the development of formal designs and construction plans, building permits and construction cost-estimates for a new self-contained amenity block.
Morwell Centenary Rose Garden will receive $13,500 towards the construction of circular, steel slatted seating with a back rest around an existing mature shade tree with paving and pathway to allow for all abilities access.
Morwell Neighbourhood House will receive $26,305 for the installation of a solar system with battery storage and energy efficiency upgrades such as lighting replacements.
Latrobe Valley Aero Club will receive $20,000 for planning to develop clubrooms.