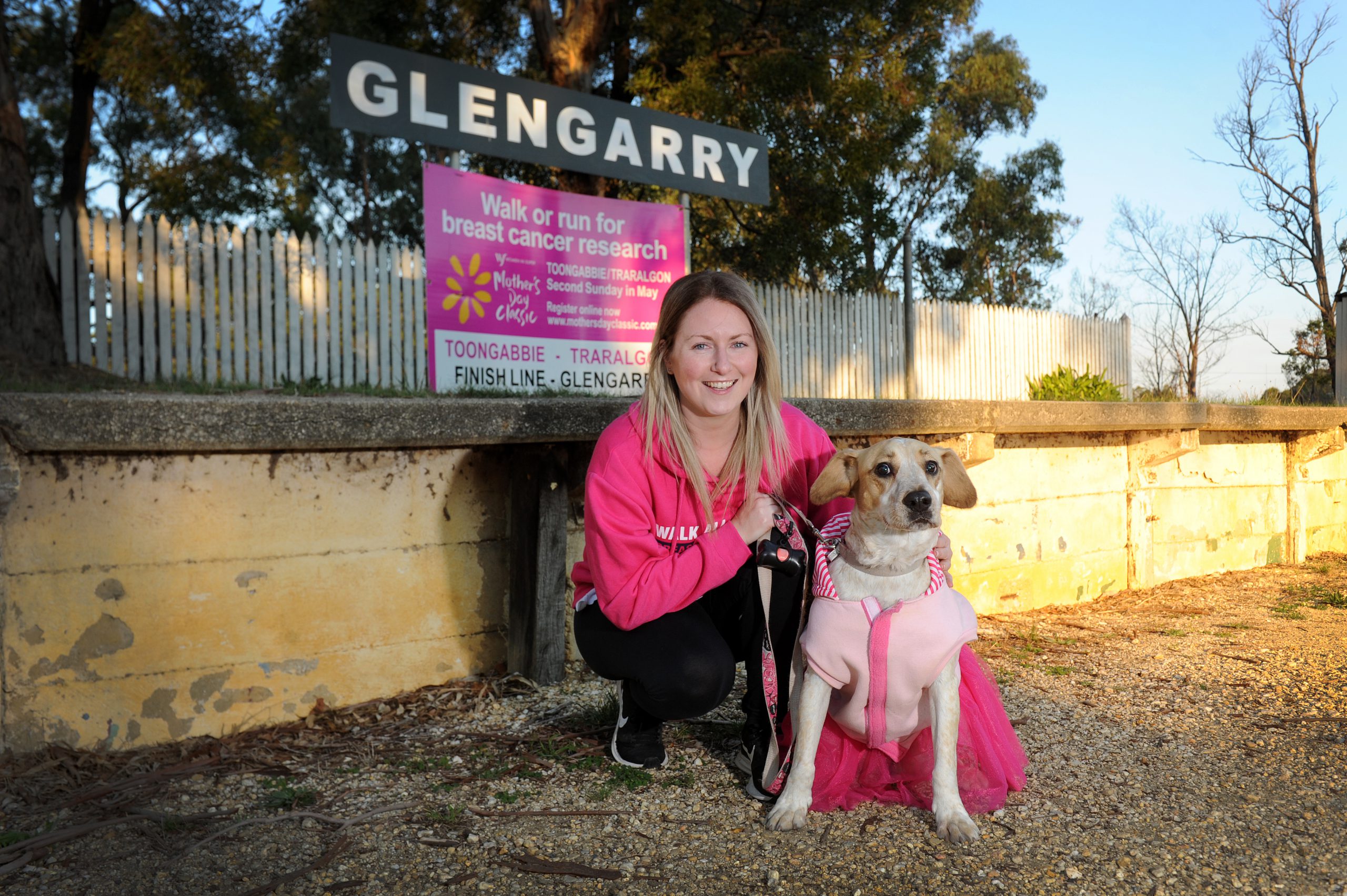 Heidi Kraak
Mothers, fathers, children and pooches alike are preparing for the Toongabbie Traralgon Mother's Day Classic this Sunday.

The annual event draws a flood of people and pets flaunting pink get-up and parading down the Gippsland Plains Rail Trail to raise funds for a cure for breast cancer.
The event is in its sixth year and allows participants to run or walk either a six-kilometre or nine-kilometre track.
It has raised $35,000 for the cause over the past five years and $10,000 last year.
Casey Bonacci, who has been on the event committee for a number of years, has a personal connection to the event, as her mum had breast cancer when Ms Bonacci was a teenager.
"I've got a real passion for the cause. It is such a lovely morning and everyone gets into it and comes in pink," she said.
"We have a little event after the walk, with speeches from a survivor, thank yous, coffee and free massages."

The event attracted 300 people last year, Ms Bonacci said, and will feature prizes for best-dressed dog, mum, kid and team this year.

"We really push people to get dressed up," she said.
"We've got some beautiful photos of a sea of pink from past years."