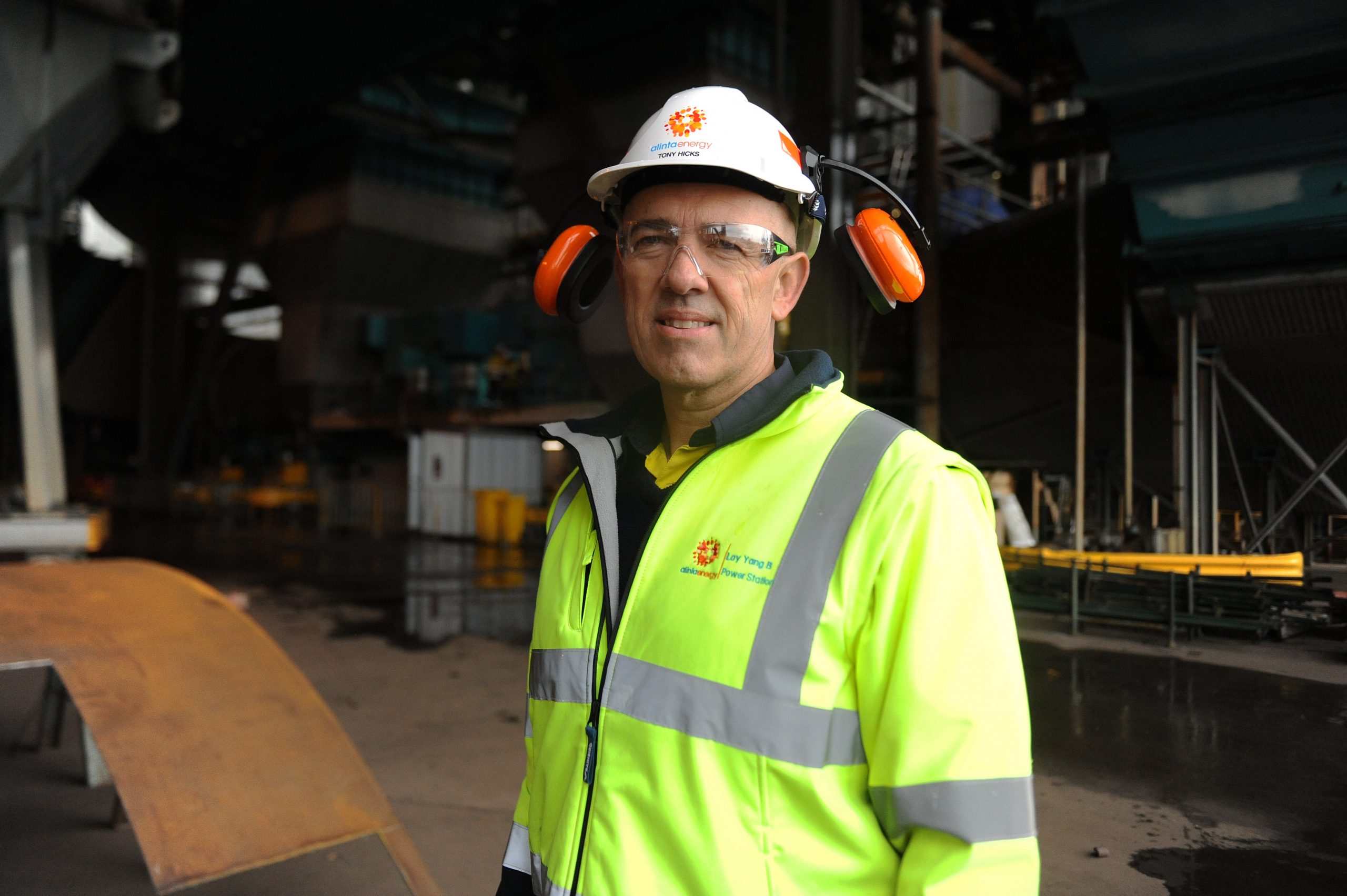 Bryce Eishold
A major upgrade at one of the Latrobe Valley's brown coal-fired power stations is set to inject more than $50 million into the region by means of local labour and materials, its owner says.

The upgrade at Alinta Energy's Loy Yang B is also expected to improve reliability at the region's newest power station while lowering CO2 emissions and boosting efficiency ahead of its slated closure in just under 30 years.

Alinta estimates about 500 people will be used on site during the six-week $80 million shut on its second unit, ahead of another planned outage scheduled for 2020.
"We're spending about $80 million on each of the units and of that there's probably $50 million being put back into the Valley both in terms of labour and materials that we purchase," Alinta Energy Loy Yang B general manager Tony Hicks said yesterday.
"There's a large cross-section of workers; everything from technicians, engineers down to dual traders and a lot of tradespeople.
"There are some specialists who have come in from overseas and from other areas, but the majority of workers here I would have thought are going to be locals."
The 1000-megawatt station provides about 17 per cent of Victoria's power supply and was purchased from Hazelwood Power Station-owner ENGIE by Chinese-backed Alinta in November 2017.
Under the first upgrade – predicted to be the largest outage in the station's history, a turbine and generator will be replaced.
Next year's upgrade on unit one will involve the replacement of the station's second turbine and generator, respectively.
"The turbines that we're going to install are high efficiency turbines. They've got the latest technology in metallurgy and they're going to allow us to produce electricity with a lower intensity," Mr Hicks said.
One of the special features on the rotor, which drives the generator, are the 42-inch blades, believed to be some of the largest blade rotors in steam-generating power stations in the world.
"At the moment because of the advances in metallurgy, we're able to get this turbine which has those longer blades, gives us better efficiency and allows us to burn less coal per megawatt hour and therefore producing less CO2 per megawatt hour," Mr Hicks said.
"It's important that power plants are reliable and Loy Yang B has been a very reliable plant. Going forward though, this upgrade and all of the associated works are going to help improve and allow us to continue to be reliable."
Loy Yang B is slated for closure in 2048, and Alinta Energy believes the upgrades to the turbines and generators will "see out" the lifespan of the station in less than three decades.
Last year the station made national headlines after one of its generators failed, temporarily taking about 528 megawatts out of Victoria's energy grid.
"Loy Yang B has a role to play in energy transition and we're not ready to shut down this place yet. I guess time will tell … but as long as we keep Loy Yang B performing well and reliable then it will play its role," Mr Hicks said.
"The actual turbines and generators, they will see us through to the end of life … but there will be a lot of boiler work that will need to continue to happen on an ongoing basis."