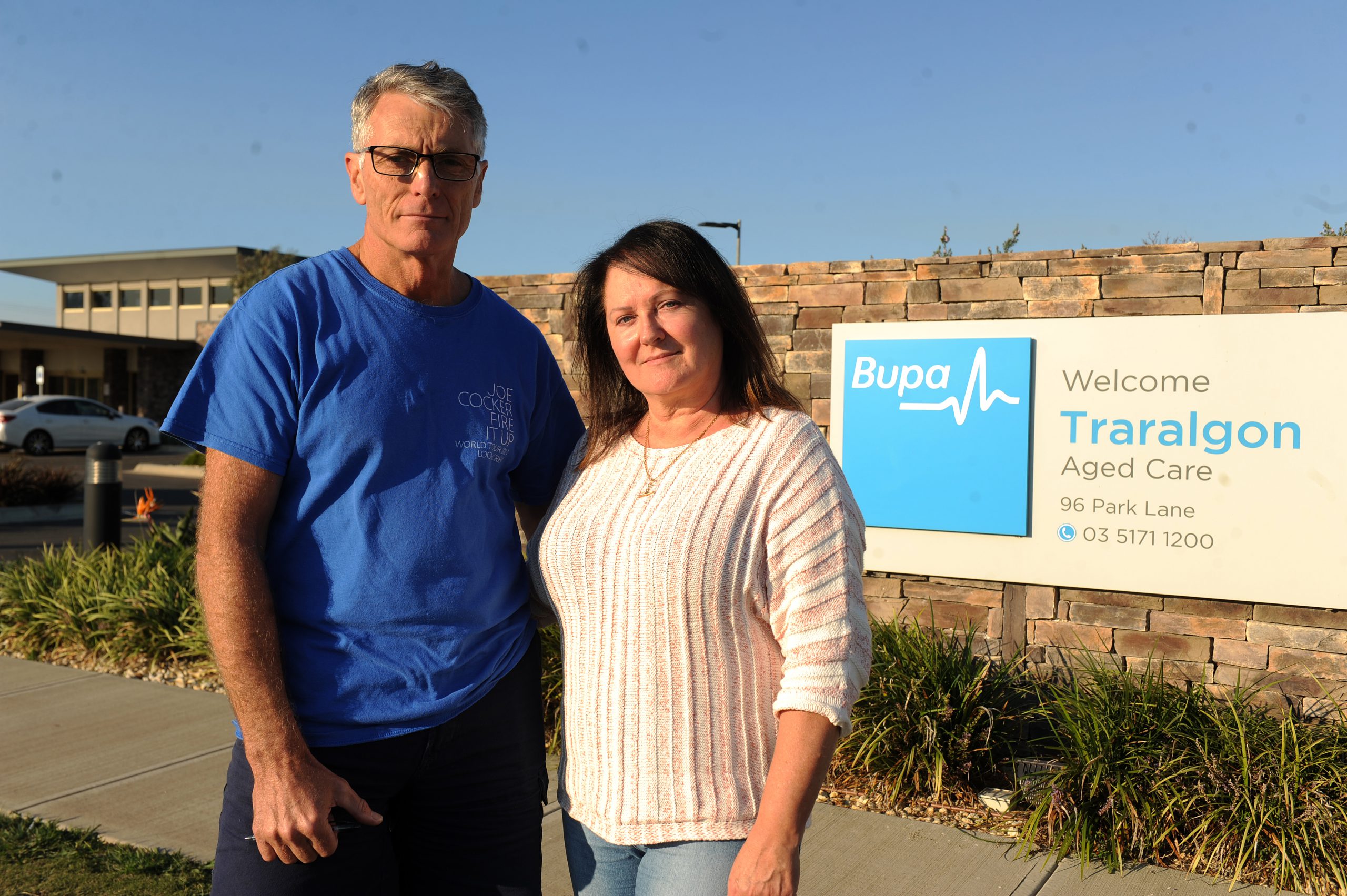 By Cher Jimenez
Aged care home Bupa Traralgon has been sanctioned for a second time, just three months after meeting government accreditation standards.

Families of residents were called in to a meeting at Bupa on Tuesday to discuss the latest sanctions against the Park Lane facility which less than a year ago had its subsidies for new clients withheld by the federal government due to an "immediate and severe risk to care recipients' health, safety and wellbeing".
A recent review audit conducted by the Aged Care Quality and Safety Commission from April 2 to 5 found Bupa was not providing care consistent with government accreditation standards.
According to the My Aged Care website, Bupa breached sections of all four government accreditation standards covering management systems, health and personal care, care recipient lifestyle and physical environment and safe systems.
"The department is concerned about the extremely high level of non-compliance across all standards identified by the Quality Agency at previous visits to the services," details of the present sanctions on Bupa on My Aged Care showed.
The fresh sanctions prevent the facility from receiving federal government subsidies for new clients until January 19, 2020 and require Bupa to appoint an adviser and an administrator to help it meet its clinical and management responsibilities.
A condition has also been placed on Bupa to make sure that it has an appropriate number of skilled and qualified staff and that all employees receive training to address the gaps identified by the audit.
In a statement, Bupa chief operating officer Carolyn Cooper said the company was "doing everything we can to remedy the issues raised in the sanctions' notice in order to embed sustainable improvements."
"We'd worked hard to remove the sanctions from last year so it is very disappointing to have them re-imposed so soon after," she said.
Family members of residents were disappointed following Tuesday's meeting, some saying they were "not surprised" Bupa had again been found in breach.
"We were shocked when the sanctions were lifted in January. We didn't think it should be lifted in the first place," Traralgon resident Tim Allan, whose mother lives at the aged care home, said.
"Little things got probably better but not consistently."
Mary Love, whose mother is also at the Traralgon facility, said she was upset to discover that Bupa had again been sanctioned.
"I was very disappointed and upset. We put our parents in there to lessen our worry and our stress of them living alone," Ms Love said.
Beth Wilson, the independent consumer expert hired by Bupa last year to hear complaints from families and clients and come back with recommendations, told The Express to have sanctions imposed on the facility for a second time in just a very short period was "quite extraordinary".
Ms Wilson, who was a former Victorian health services commissioner and now part of a consultancy firm, has made a list of recommendations to Bupa including having a close look at its business model and "the way they do finances".
She said Bupa's inability to address its many issues was creating a greater gap between the facility and its clients and their families.
"Bupa's relationship with families has reached a lot of antagonism I don't think it'll be reconciled," she said.
A spokeswoman from the Department of Health said the sanction also stopped Bupa from accepting new care recipients for places that had become vacant.