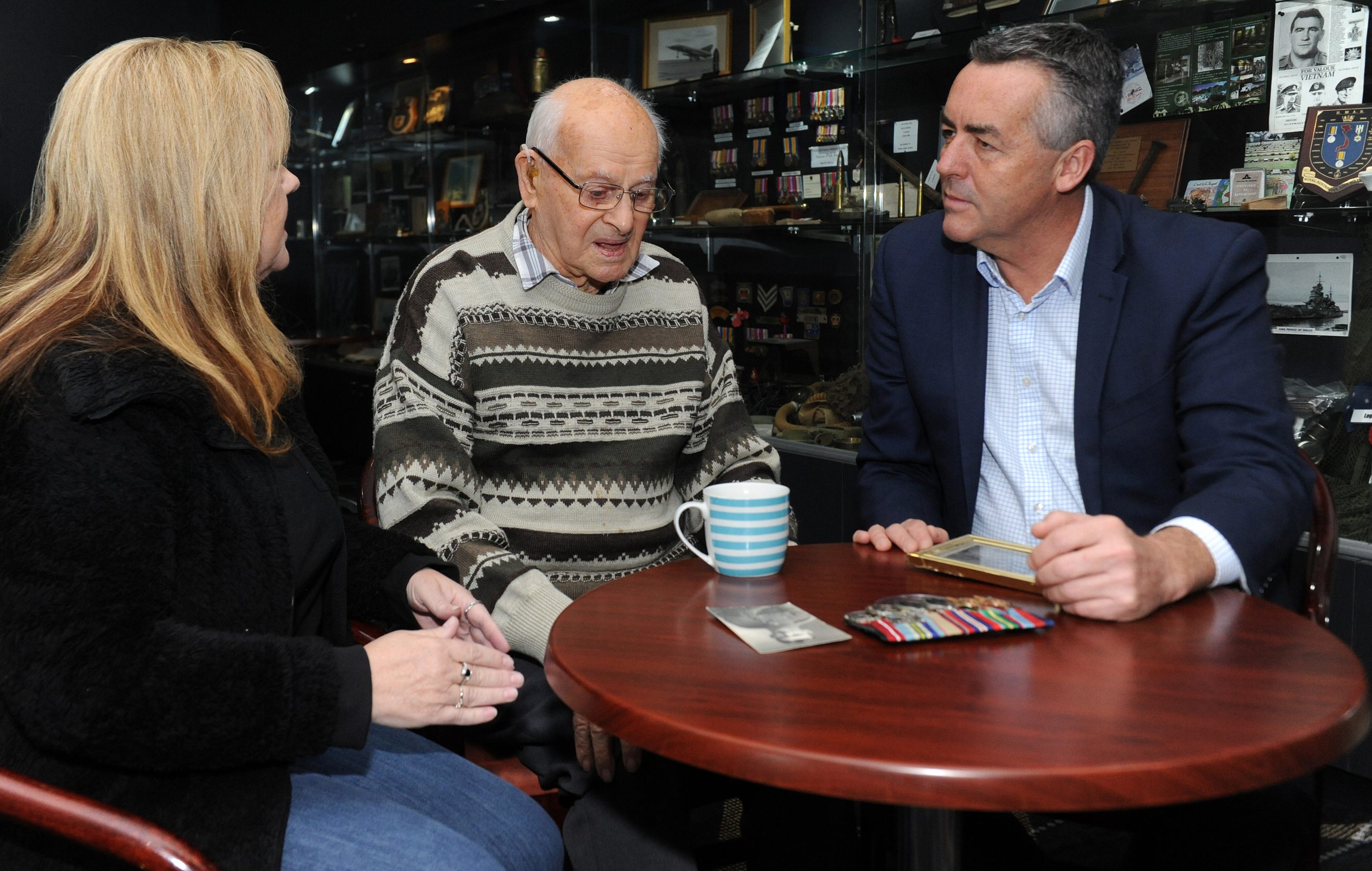 Bryce Eishold
Historic Second World War service records will be digitised under a $10 million nation-wide plan to mark the 75th anniversary of the end of WWII next year.

Gippsland MP and Veterans' Affairs Minister Darren Chester made the announcement at the Morwell RSL on Friday, joined by World War II veteran and Churchill resident Reg Selwyn.
Mr Selwyn, who turns 96 this month, welcomed the announcement and said the digitalised records would help future generations track their ancestors' history during the war.
"I think it is important that these things are shown to the public so they know what we did and what our role was during World War II," Mr Selwyn, who was a driver-mechanic in the war, said.
"A lot of [veterans] these days don't remember what happened. I'm fortunate that I can remember everything; my mind's still really good."
Mr Selwyn, a great-great grandfather, has marched in every Anzac Day service since his return from what is now Papua New Guinea in 1946, more recently on his motorised scooter.
He spent most of his time in World War II carting general freight from the wharf at Buna out across the country after joining the army in 1942 when he moved from Cowwarr to Queensland to undertake training.
He said the digitisation of service records was important, and hoped it would help cement his, and other Latrobe Valley veterans', legacy in the community for future generations to look back on.
Mr Chester said the project would take the National Archives of Australia about three of four years to complete.
"Families want to know the service history of their relatives … and this will mean that younger Australians can keep track of what their grandparents or great uncles have done in World War II," Mr Chester said.
"We've already digitised all the World War I records but the World War II records, more than a million service records, are 80 per cent still on paper copy.
"The paper records are available now, and you can pay to access those but in the future, once they're digitised, they'll be free so families in the future will be able to check on their ancestors' service records very quickly and very efficiently."
Morwell RSL president Wayne Hutchinson said online records would help families track their family history for years to come.