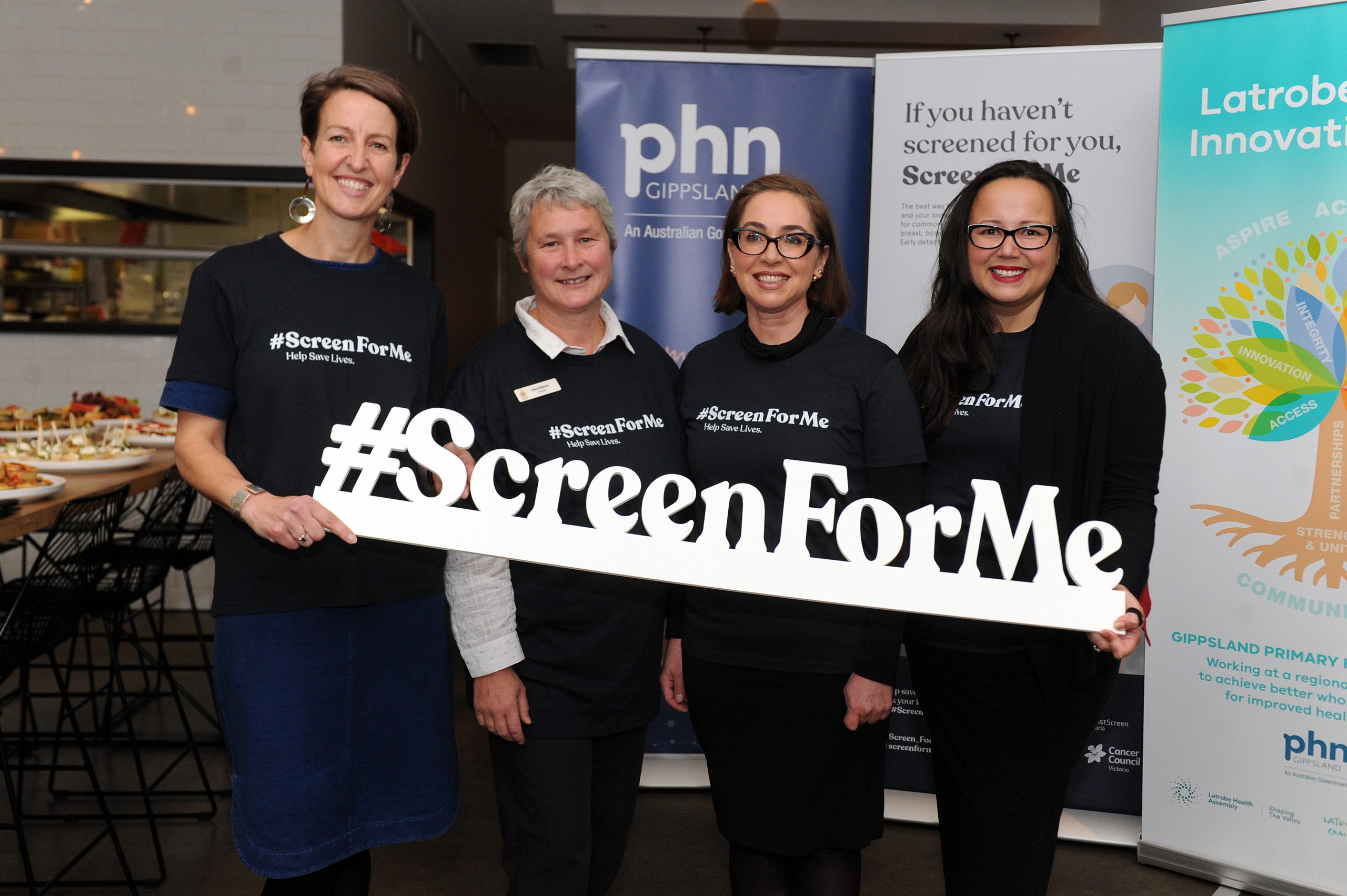 Cher Jimenez
At least do it for them is the key message behind a campaign encouraging people to screen for three types of cancer.

The campaign was launched Wednesday highlighting the message that early detection produces better health outcomes.
With thousands of Latrobe Valley men and women not up to date with screening for bowel, breast and cervical cancer, 'Screen For Me' encourages the community to initiate conversations with friends and family members and encourage up-to-date screening.
Gippsland Primary Health Network chief executive Amanda Proposch said a significant number of Latrobe Valley residents were at risk of developing these three types of cancer but were not taking advantage of free screening programs.
"We know from talking to community members they don't put their health first. They put their families first or their work first, they're switching it around," she said at yesterday's launch of 'Screen for Me' in Traralgon.
Ms Proposch said 12,000 Latrobe men and women aged 50 to 74 and who receive a home test kit for bowel cancer screening every two years were not up to date with screening.
She said about 10,000 women were not up to date with screening for cervical cancer with many women aged 65 to 70 not screening as often as they should. "For breast cancer it's around 5000. I would predict those numbers are greater," Ms Proposch said.
She said early detection of these types of cancer was important for better health outcomes and treatment.
According to Gippsland PHN about 500 Latrobe Valley residents are diagnosed with cancer each year.
'Screen For Me' is funded by the Victorian government through the Latrobe Health Innovation Zone program.
Member for Eastern Victoria Harriet Shing said the campaign also encouraged people to be proactive with their own health and think about the people who loved them. Ms Shing shared the story of her brother Patrick who died of prostate cancer at the age of 42.
"My late brother Patrick was 39 when he was diagnosed with prostate cancer. He was 42 when he died. I wish he had done it [screening] for me and I wish he'd taken ownership of his health and gotten tested earlier because no one dies from embarrassment but people do die when they don't take ownership of their health," she said.