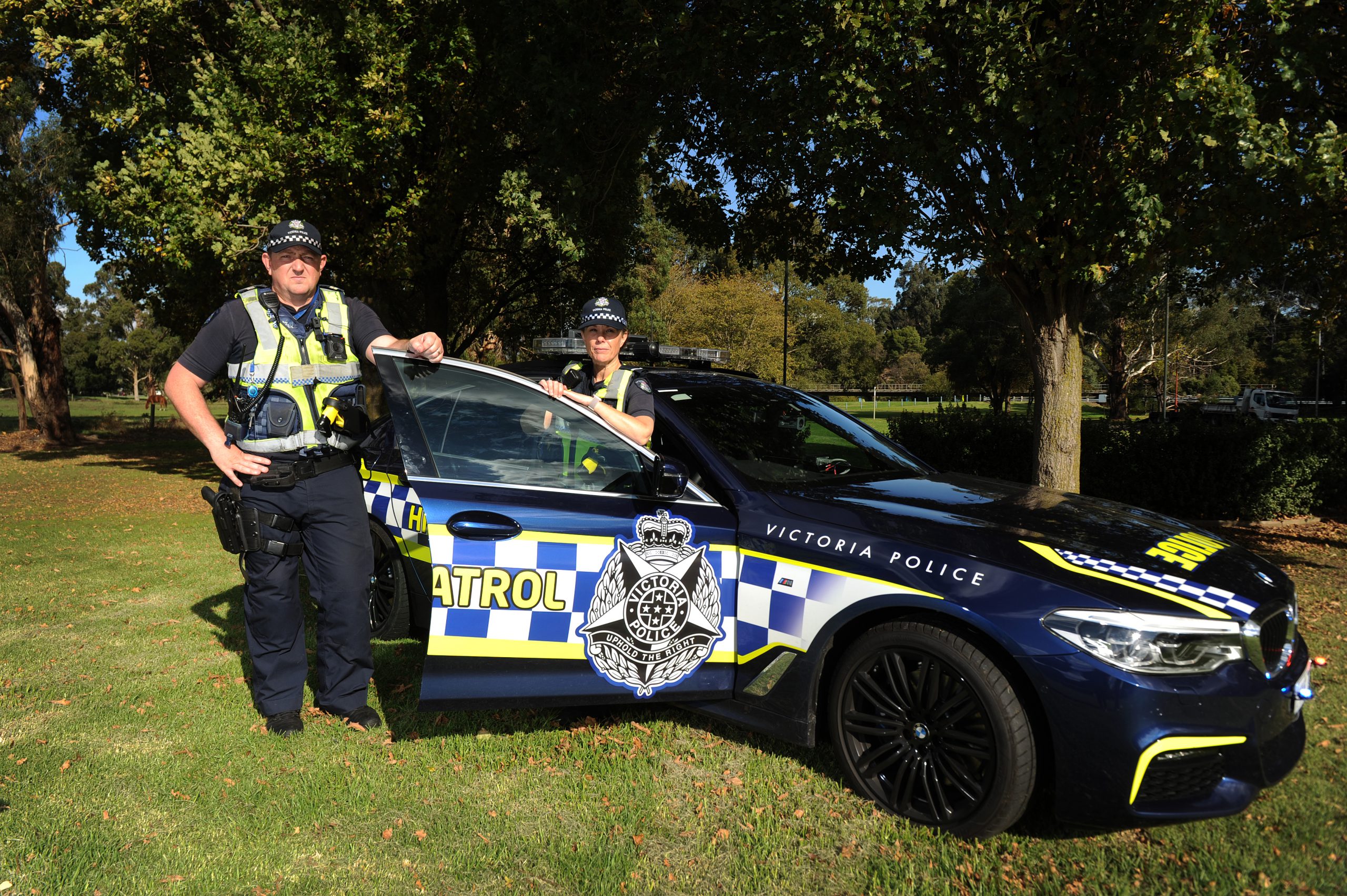 Bryce Eishold
Infrared cameras on board Latrobe Highway Patrol's new BMW pursuit vehicle will be able to catch hoon drivers and their cars more easily, police say.

The new BMW 530d sedan was handed over to the unit last week, the first step in replacing the ageing fleet of V8 Holden Commodores which had been in service for several years.

Boasting some of the most sophisticated safety features, police hope the new highway patrol vehicle will pave the way for everyday cars in the months and years to come.
Among the features on board, an infrared camera will be used to track down hoon drivers by detecting heat radiating from hoon cars.
"So if police have reports of a hooning vehicle, we can go along a dark street and detect vehicles that have recently been used and see the heat coming off tyres, brakes and engines," Latrobe Highway Patrol Senior Constable Michael McKay said.
Powered by a three-litre six-cylinder turbo-diesel, the new BMW police vehicles will halve emissions of the Commodore predecessors and can reach 100 kilometres per hour in five to seven seconds.
Retailing at $120,000, the cars are believed to cost the force much less given most of the luxury features have been removed.
"It's very nice to drive and you do notice the safety features when you're driving it," Senior Constable McKay said.
"Some of the features this car has is automatic braking, automated lane departure assist, it also has auto seat tensioning and a number of airbags. It also has multiple cameras around the car to warn you of any dangers and parking assist."
Police hope the new vehicles being deployed across the state will pave the way for people looking at upgrading to a new car, given their safety rating and improved economy.