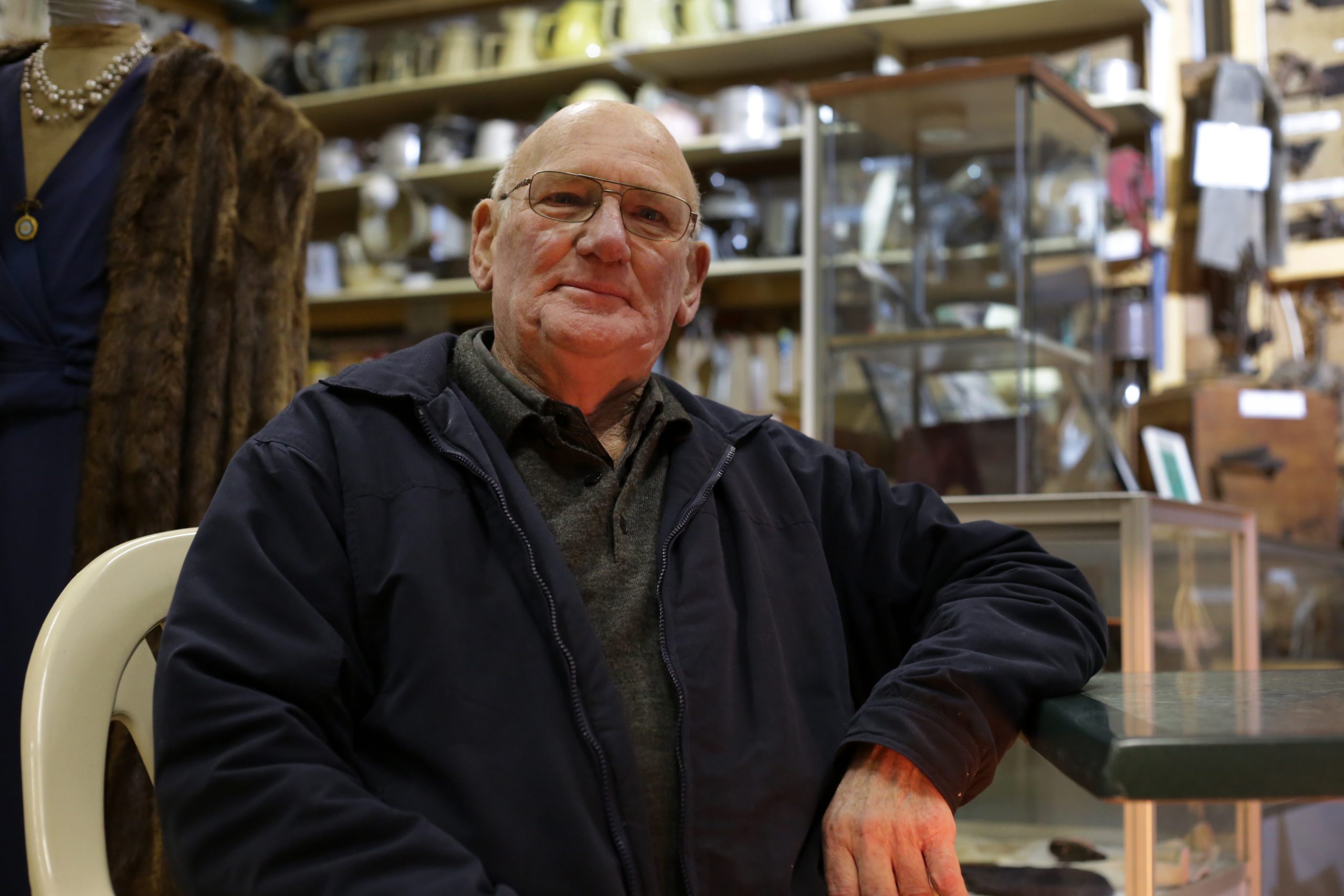 Anne Simmons
Like so many Gippsland towns, Yinnar's history runs parallel with its train line.

The village was born with the railway in 1884 after farmers pushed for means to transport their produce out of the district, often waterlogged in cold, soggy winters.

"It was a bit like a gold rush when the train line went through because we had surveyors, bootmakers – a great list of people here at Yinnar so that opened the area right up," Yinnar & District Historical & Museum Society president Phillip Williams said.
A goods train would whistle through Yinnar a couple of times a week on its way between Morwell and Mirboo North.
City day-trippers could take a passenger train to Yinnar and back to Melbourne any day of the week.

With country racing at Yinnar's former Lavinia Park, it was worth the trip.
"Yinnar had a racing club which was formed in 1890 and surprisingly they used to run a train from Flinders Street to Yinnar on race day," Mr Williams said.
"Not many will believe it but we do have a program of the Flinders Street to Yinnar train.
"The racecourse was just a couple of kilometres south of the town … and that ran for many years and they had horseracing, wood chopping, foot running and even roller skating."

It is believed that such a lively schedule of events at Yinnar was enough to tempt notorious Melbourne underground figure Squizzy Taylor.
"We have several photos of Squizzy Taylor at the races at Yinnar, with his lady friends," Mr Williams said.
"It is documented at one time the police they were going to arrest Squizzy Taylor at Yinnar and they issued the officials of the racing club with pistols to help them arrest him and Squizzy must have heard about it and didn't come."
The train line helped many keep a busy social life.
"Some of the local boys and girls in the early days used to take advantage of the trolley on a Saturday night," Mr Williams said.
About five or six young folk would pile onto the railway trolley used by the gangers and pump it all the way up to Morwell for a dance, then come back.
"It's slightly downhill so if they were pedalling it too fast they would roll straight past the trolley shed and halfway to Boolarra," he said.
"Kids haven't changed have they?"
A cream factory opened at Yinnar in 1890 and later, a butter factory in the main street where the gallery is today.
"Nestles company took it over in the early years of the war and they produced mainly milk powder and they were the largest provider of milk powder in Australia at that time," Mr Williams said.
"I think their heyday would have been the 1970s. They had 250-something farmers supplying Nestles and there was something like 170,000 litres per day coming in. So it's a lot of milk."
The Morwell open cut severed the Mirboo North railway line which closed in 1974.
"In its last year it carried its largest tonnage of goods," Mr Williams said.
"But of course once the railway closed all the small towns suffered, the factory sold, a couple of other businesses just went out of existence and it became hard for a long time for shops to get their produce in."

Today about 600 people live in Yinnar and residential subdivisions are stretching its southern corner.
"We've been lucky. We have at the moment 16 businesses operating in Yinnar," Mr Williams said.
"We can never remember when there was an empty shop and that speaks well."
Mr Williams will present a talk on the history of Yinnar at a morning tea on Friday, May 17 at 11.30am at arc Yinnar's Switchroom.
Entry is by gold coin donation.
For more information, phone 5163 1310.