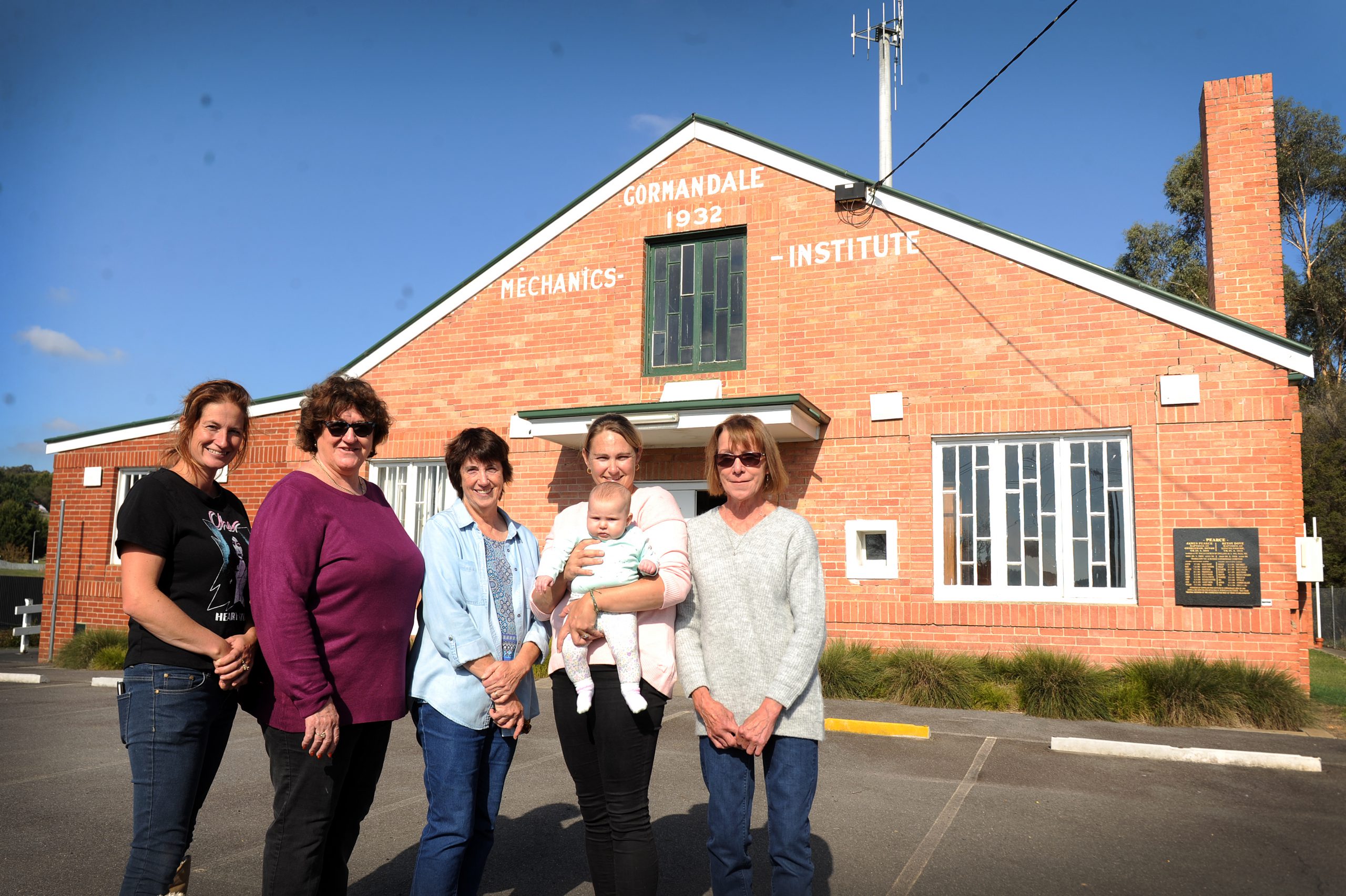 Heidi Kraak
Revitalisation is coming to the Gormandale Mechanics Institute, however, the group behind the plans is calling for community support to get the job done.

The hall is in need of general maintenance upgrades including works to the roof, septic tank and backyard fencing, which the Gormandale Mechanics Institute committee estimates could cost more than $30,000.
Committee member Andrea Ramsay said the hall was a "hub for the town" and was well-utilised by many community groups, including events such as Anzac Day, Australia Day breakfasts, karate classes, funerals, weddings, reunions, community house events or as a space for netball training if it was raining.
"They are general maintenance works. It's not cosmetic," she said.
"We need to upgrade the building but without the community getting behind us we just can't do it.
"We've always been here but I think people think it just runs itself."
The committee will apply for a number of grants, but will also be fundraising to make a significant contribution towards the cost of the works themselves.
Amongst their fundraising efforts, the committee will host a 'what's it worth' event with well-known Gippsland antique valuer Bruce Arnup.
Mr Arnup, a regular guest on ABC Gippsland, will be at the hall on May 26 from 1.30pm until 3.30pm to value smaller, special pieces – people can bring three pieces for valuation for $10, with all proceeds going towards hall maintenance.
There will be refreshments available on the day and the fire will be going.
The group will hold other fundraising events later in the year including a bush dance and a firewood raffle.
"We are a bit limited with volunteers," Ms Ramsay said.
"We are trying to revitalise things and get the hall out there as a venue that can be used.
"Come in and have a go and help us build it back up again."