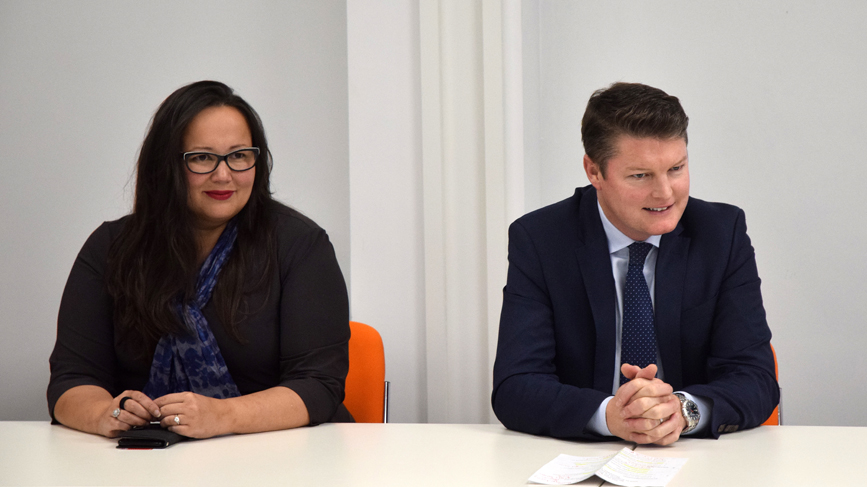 Cher Jimenez
Victorian Minister for Crime Prevention Ben Carroll was in Morwell on Thursday to show his support for Anglicare Victoria's Reboot program aimed at addressing anti-social behaviour among children.

The program has been running for four years with funding from the justice department until 2021.
Reboot is a multi-agency program led by Anglicare in partnership with local organisations such as Berry Street, Quantum Support Services and Victoria police.
It is an early intervention program designed to address offending behaviour by children aged 10-14 who have demonstrated a risk of engaging with the criminal justice system or are presently engaged in low-level offending.
Anglicare Victoria revealed that 68.4 per cent of all crimes committed in Latrobe Valley involved young people in 2016.
The program is currently supporting 50 children aged 10-14 years old in a multi-disciplinary approach that involves other agencies and the children's families.
Morwell Sergeant Ben McWilliam said the number of youth offenders in Victoria had decreased but a small number of young people were committing multiple crimes.
"There is less young people committing crimes but a small number were committing multiple crimes," he told The Express.
Sergeant McWilliam said these youth offenders would be between 10 to 20-years-old.