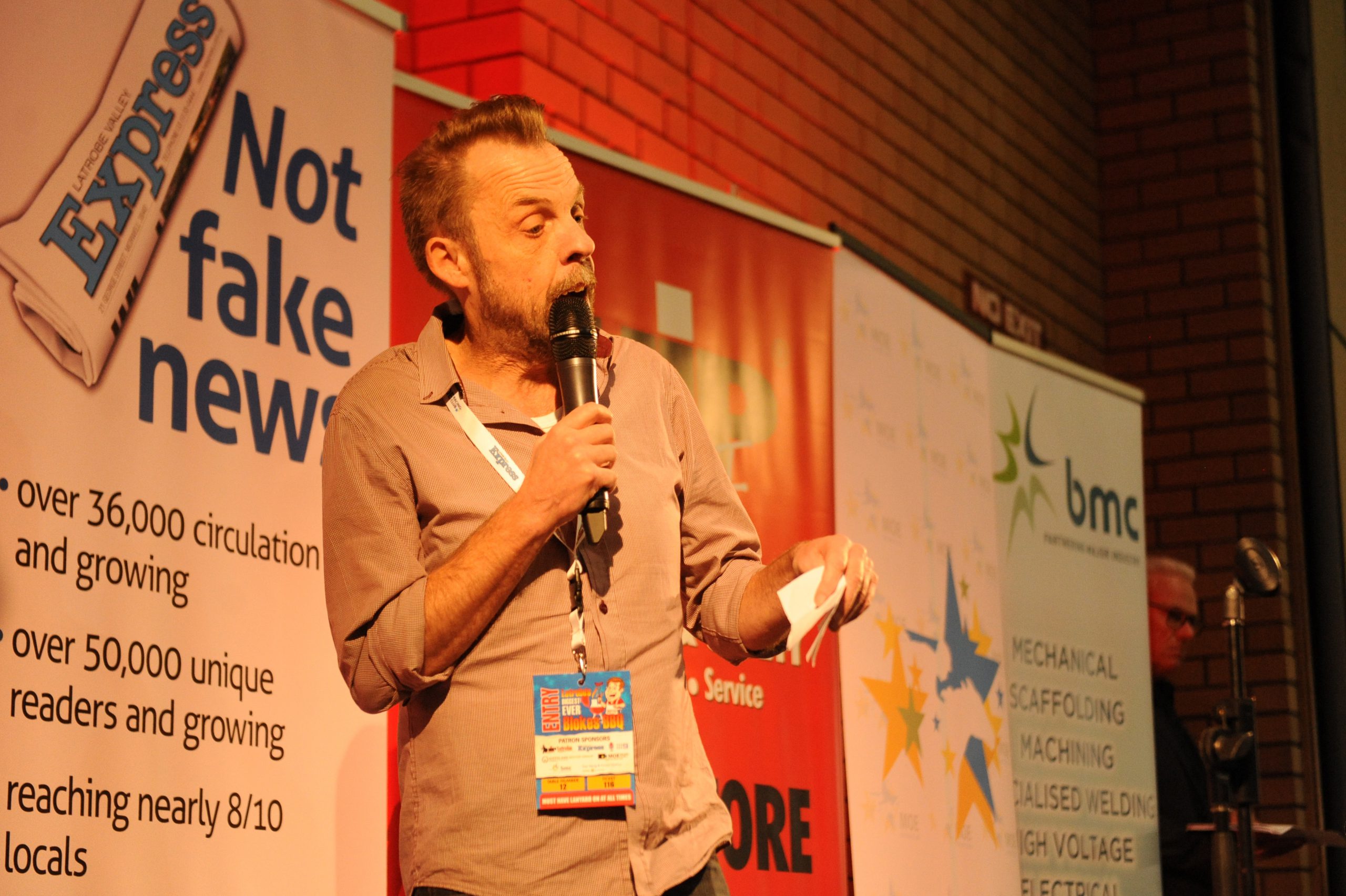 Bryce Eishold
Troy Apthorpe would have died before his 50th birthday had he not visited a doctor for a prostate check-up.

Mr Apthorpe attended the clinic after weeks of feeling "down and lousy" only to be diagnosed with stage three prostate cancer with just years to live.
"My doctor told me I wouldn't have lived to see my 50th birthday," Mr Apthorpe told a crowd of about 550 men at Friday's Latrobe's Biggest Ever Blokes BBQ at Kernot Hall.

"Look at the photos on your phone, whether it be your children, your parents, partner or friends. They are all reasons why men need to get regular prostate checks."

Now recovered and living a healthy life, Mr Apthorpe was a prime example for men to get checked following Friday's event which aimed to raise awareness about the dangers of prostate cancer.
Guest speakers included former Australian cricketer Brad Hodge and larger-than-life lambassador Sam Kekovich, along with Aussie Rules administrator and star Neil Balme.
"Past barbecues have attracted over 500 blokes each year and have raised over half-a-million dollars," Latrobe's Biggest Ever Blokes BBQ chair Bruce Ellen said.
"Part of the money raised has been used to research why Gippsland men have the highest mortality rate from prostate cancer in Australia".
Men enjoyed spuds and meat for lunch, washed down with beer and backed up with good laughs and a key message of improving awareness and attitude.

Mr Ellen said it was important to shift away from the "she'll be right" mentality and for men to learn more about the disease.
He acknowledged three committee members including former chair Ian Nethercote, who has overseen the event since its inception, and Allan Cunningham who is retiring after years of support.
But the most important mention went to committee member Barry Whitehead who was being prepped for prostate surgery at the weekend.
"Baz wanted me to highlight to you all, that without taking action prompted by being made aware of his disease, he would not have detected the disease until it was too late," Mr Ellen said.
"Surely this is a wake-up call for all of us."