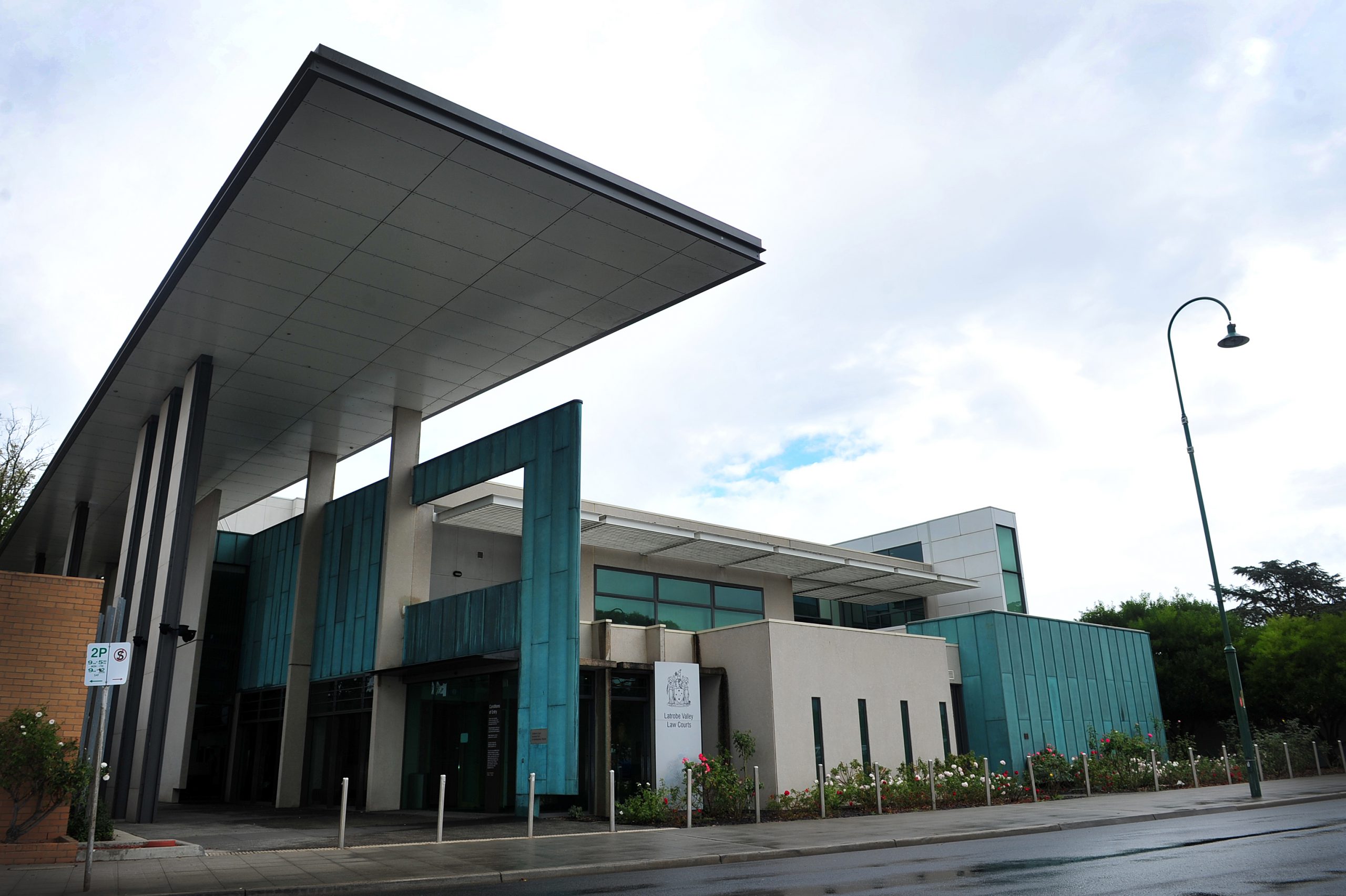 Bryce Eishold
A Traralgon man who murdered his wife, and later tried to kill himself, has been sentenced to 15 years' jail in the Supreme Court of Victoria at Morwell.

Alan Charles Gibson, 68, was sentenced to a minimum of 10 years' jail after fatally shooting his wife of 44 years, Rosemary Gibson, twice in the head at their Traralgon property on April 14, 2016.

The court heard Mrs Gibson had threatened to take her husband "to the cleaners" and was "going to take everything" on the eve of her murder after their relationship had "broken down", Justice Paul Coghlan said.
"You wanted to travel, but Rosemary was committed to looking after her parents who lived in Sale and you had the continued responsibility for your grandson," Justice Coghlan said.
"Your elderly parents were in a home at that stage in Traralgon but an attempt to place Rosemary's parents in the same facility had failed."
The court heard the accused had "lost it" and had shot his wife in the head with a rifle, later turning the gun on himself, firing two shots into the base of his chin, which he survived.
Gibson's grandson located Mrs Gibson sitting in an armed chair in the kitchen where he noticed some blood on the morning of her death before he called paramedics.
"Paramedics arrived [and] attempted to treat your wife but to no avail," Justice Coghlan said.
"They found you on the bed, there was blood near your head, and there was a rifle on the floor."
Justice Coghlan described the incident as "truly tragic" and said the effect it had taken on the couple's family was "devastating and ongoing".
Gibson pleaded guilty to murdering his wife of more than four decades, while the court heard the accused was diagnosed with frontotemporal dementia and was living with depression.
"I am also satisfied that your mental condition is such that your sentence will be more onerous for you than it would be for a prisoner without your condition," Justice Coghlan said in court.
"You have no prior convictions. You have led a worthwhile and largely blameless life. Your plea of guilty is important."
Gibson entered his plea in April 2018, however, as a result of the diagnosis the delay in sentencing had been "quite extraordinary" for which Justice Coghlan apologised.
The court heard Gibson was committed to his community having served as an Apex president, district governor and life member of the association which he served for more than 40 years.
He also spent time with Lions and Rotary, the local CFA and made significant contributions to the local historical society, the court heard.
Gibson, who shared four children with his wife, served 1127 days of pre-sentence detention and will be eligible for parole in seven years.
Justice Coghlan said Gibson would have been sentenced to 19 years' jail with a non-parole period of 15 years if he had not entered a guilty plea.
If this article causes you or someone you know concern, phone beyondblue on 1300 224 636 or Lifeline Gippsland on 13 11 14.