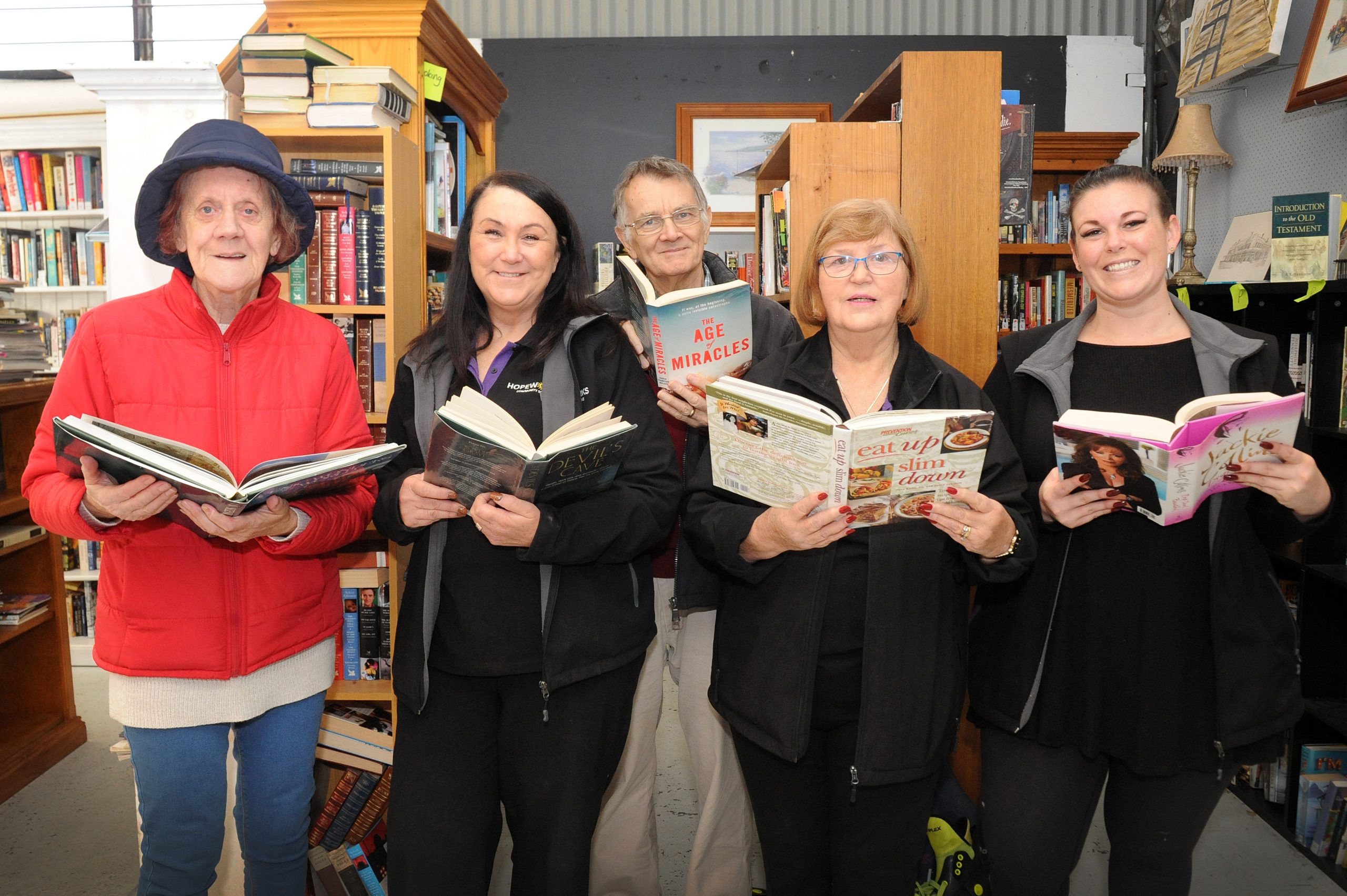 Heidi Kraak
Two local organisations are teaming up to help each other out with an upcoming book fair in Moe.

Hope Works Community Solutions will host the fair at its op shop warehouse in Moore Street to raise funds for Make Moe Glow, an organisation that works to beautify the town with various art projects.
The group was left reeling after three of its artistic community projects were defaced, and in some cases destroyed, in a matter of months, including murals at Newborough's Henry White Reserve, murals along Narracan Drive and colourful bollards near the Moe train line.
Hope Works Community Solutions provides local high school students with an opportunity to get experience in a workplace environment and earn their certificate II in warehousing.
Hope Works trainers Cher Spratt said the organisation was proud to support a local group doing good things for the community.
"The fact that [Make Moe Glow] has 'Moe' in its name, they're doing good things," Ms Spratt said.
Make Moe Glow president Marilyn May said funds raised from the combined book fair would go towards purchasing materials needed to make postcards – a "strong" source of revenue for the small community group.
Ms May said the postcards were available for purchase from retailers across Moe and the Latrobe Valley with the funds raised from the postcards going towards purchasing art supplies for the group's projects.
The group does not have plans for new projects at this time, Ms May said, as it was still recovering from the vandalism of other projects.
The book fair will be held on June 1 from 10am until 3pm at 91 Moore Street, Moe.
In addition to the book fair, Ms Spratt said everything in the op shop would be half price, and coffee, soft drinks and a sausage sizzle would be available.

Ms Spratt said anyone who came to the book fair and mentioned this article would receive a free coffee.