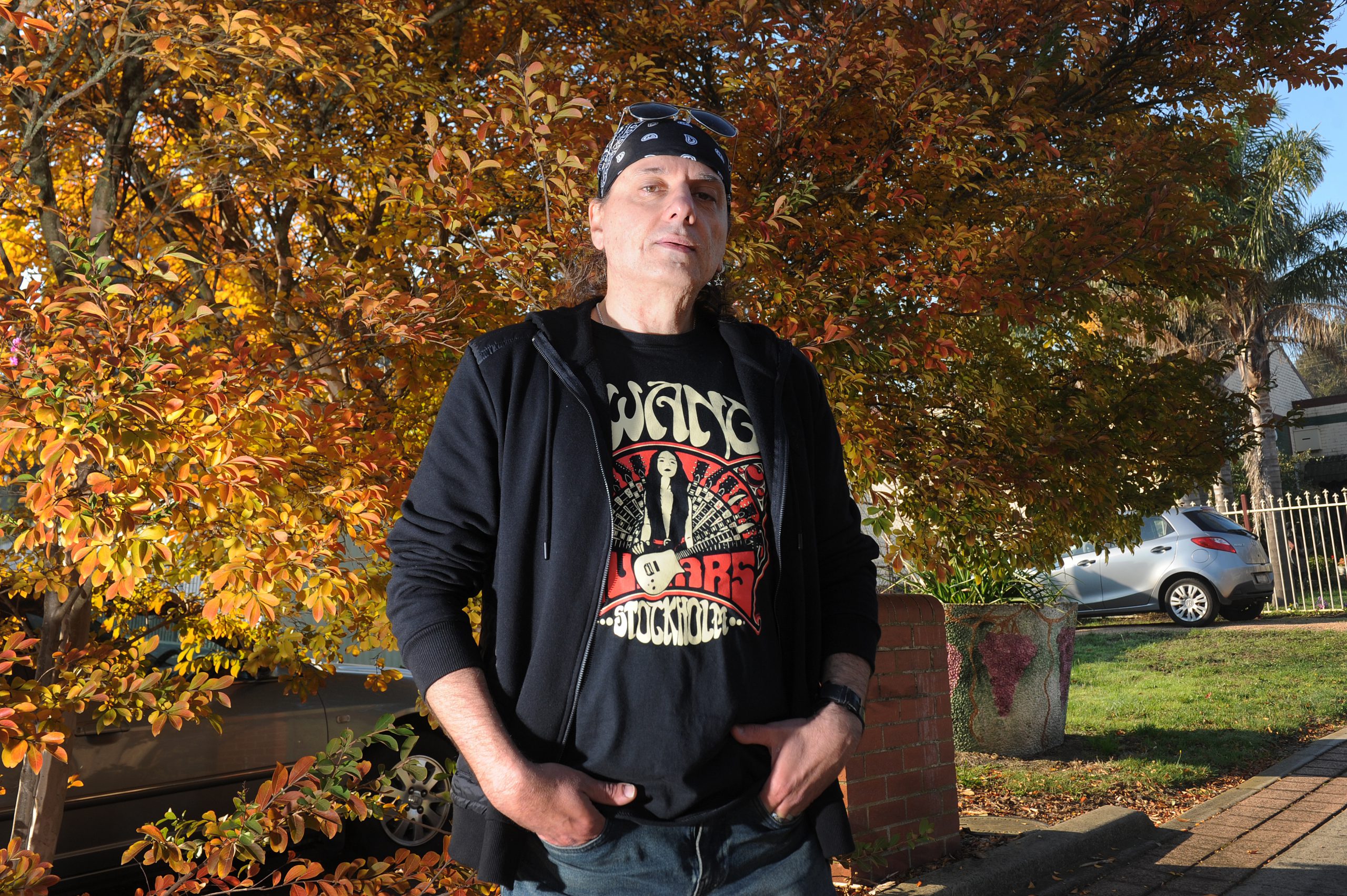 Anne Simmons
Newborough musician Joe Matera chose a remote cabin in the Swedish woods as the place he would record his next single.

Not the look-over-your-shoulder kind of forest, he clarified, but a peaceful place known for being formative in Sweden's death metal scene.
The recording studio, Sunlight Studios, is a converted barn with entirely analogue technology except for 1990s software Logic.
Its sleeping quarters have no Wi-Fi signal or television to clutter the mind.
"The producer, his name is Tomas Skogsberg and he's the guy who created the whole sound, so everything you hear nowadays in the metal Swedish scene is because of the studio," Matera said.
"When you're there you can actually feel the environment, why it can inspire stuff like that. It's fantastic."
Matera brought to the studio the music to his forthcoming acoustic single Overload, with words he wrote with his wife Liz.

Recording an acoustic song in a death metal motherland might seem nonsensical but Matera said it was about "energy".
"It's mostly to give it a much fuller sound. I'm not going to turn around and become Joe Matera the death metal solo artist, no," he said.

Skogsberg picked apart his lyrics and pressed Matera to nail his performance on two-inch tape and if it had to be redone, he started from the top.
"I said 'you know what? I think that's a take' and he says 'I think you can do better'," Matera said.
"He got me so relaxed, I did. When I heard the final result he was absolutely spot on. It was fantastic."

Matera believes he is the only Australian to have recorded at Sunlight Studios.
The Newborough artist spent a couple of weeks in Europe where he has been building his strongest fan base.
"Sweden has really opened up for me now," he said.
"There was a late-minute gig offered to me to support a stoner band and I thought this is going to be interesting – an acoustic act and a stoner band.
"It went really well. That's the thing, they're really open to stuff."
Matera is expecting to release his single Overload later this year.