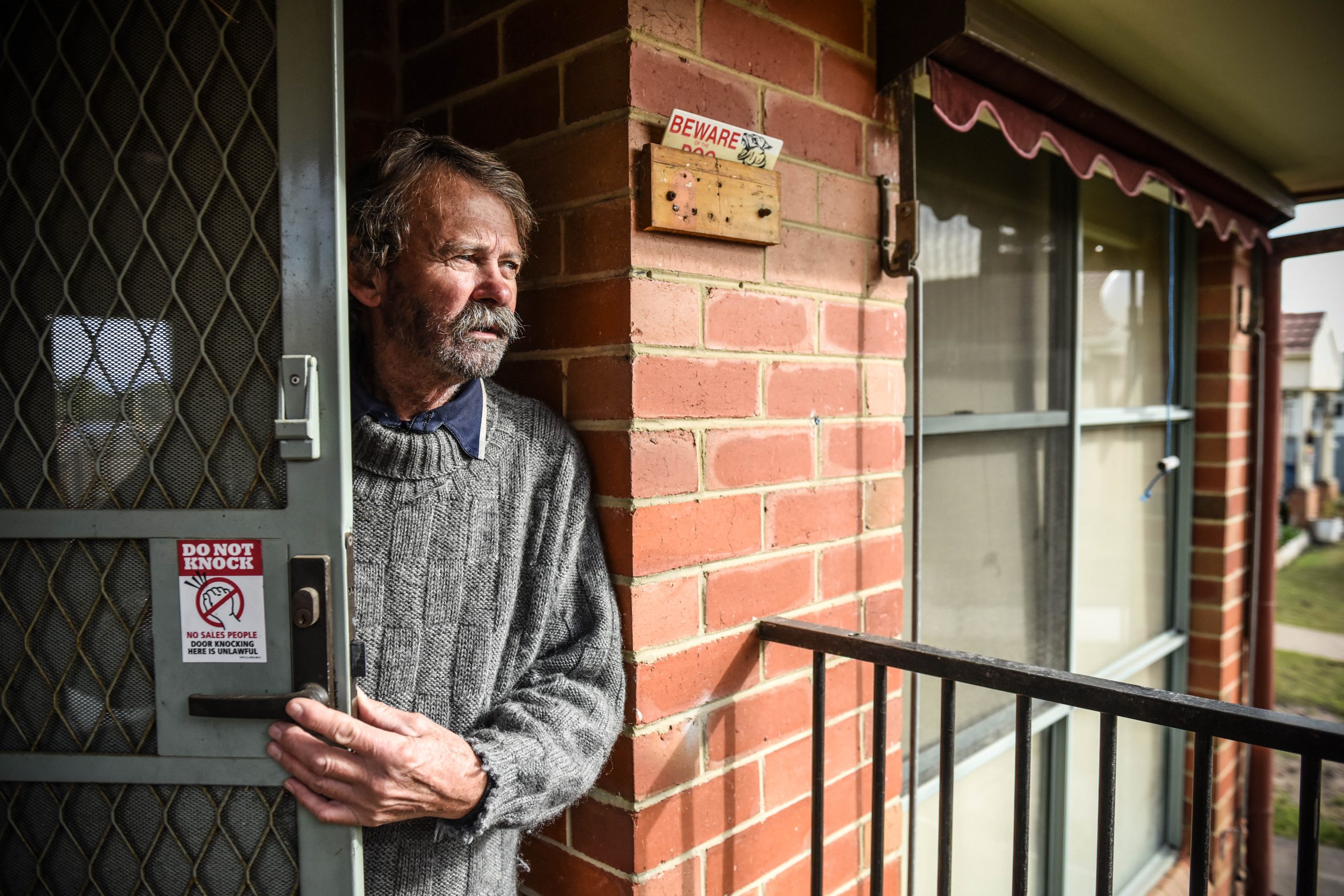 Heidi Kraak
A number of Latrobe Valley public housing tenants are concerned an increase to their rent will constrict their spending in other vital areas such as food or electricity.

The hike in rent for some tenants follows a Department of Health and Human Services procedural review of the market rents of all public housing properties in the state.
Morwell resident Tony Hawkins, who is on an aged pension, received a letter from the DHHS last week stating his rent would increase by $68 per fortnight from August – an increase of 37 per cent.
He currently pays $182 per fortnight for a one-bedroom unit in Morwell, however, this will jump to $250 per fortnight when the increase kicks in.
Mr Hawkins is concerned a 37 per cent increase in one hit is too much.
"If I was renting privately, there is no way they could increase the rent by 37 per cent," he said.
"It might not sound like a lot but $68 a fortnight is $68 I could be spending on food … or petrol."
Minister for Housing Richard Wynne said no tenant was expected to pay more than 25 per cent of their household income in rent.
"If your rental prices have risen or your income fallen so that you are paying more than 25 per cent of your income – you can apply for a rental rebate at any time to correct this," he said.
Mr Wynne said letters were sent to tenants following the most recent review of market rents of al public housing properties to notify them of any change in the market – which could be a rise, fall or no change.
Tenants are given more than 60 days' notice of any increase in market rent and the new rent amount will take effect on August 4, 2019.
He said there was no link between the market rent review process and any maintenance or renovation on properties.
To apply for the rebate tenants should contact their local housing office on housing.vic.gov.au/contact-a-housing-office or call 1300 650 172.
If tenants believe their increase to market rent is excessive, they can contact Consumer Affairs Victoria for an independent review. Further information is available on the Consumer Affairs Victoria website or by calling the renting helpline on 1300 55 81 81.
For more, see Monday's Express.