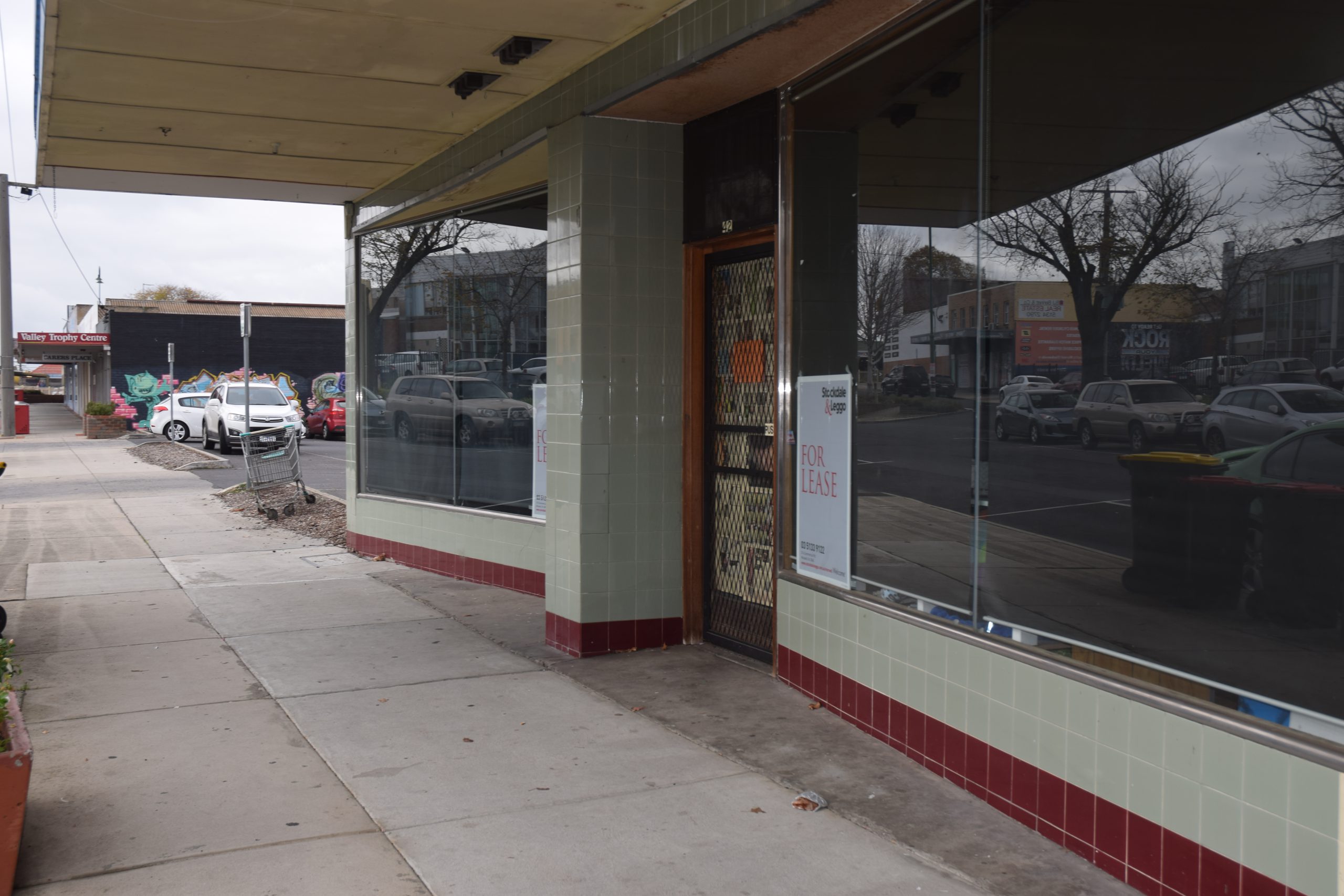 Anne Simmons
The local retail sector could be healthier, Latrobe City mayor Graeme Middlemiss says, following the release of new shop vacancy data.

The data from January to March this year reveals Moe and Traralgon had a similar rate of empty shops, with a 9.2 per cent and 9.3 per cent vacancy rate respectively.
It shows Morwell had a vacancy rate of 21.7 per cent, with 56 vacant shops and 258 occupied.
The council hopes the data collection will give a better indication of the health of the local economy.
Cr Middlemiss said, since it was the first round of data collected in this format, people needed to wait for future surveys to show what direction retail was heading in.
"If you take Morwell out of the figures you will see they're relatively uniform across Moe and Traralgon so interpreting what is the cause, our economic development team are working on," Cr Middlemiss said.
"It appears there is a retail downturn right across Australia at the minute so we have to be careful not interpreting a national trend as being a Latrobe Valley situation.
"Certainly our focus is getter more better paid jobs that feed directly into retail purchases."
Both state and federal governments have put forth funding to a project aiming to beautify the Morwell town centre.
Cr Middlemiss said he hoped it would help reverse some of the retail vacancies in the town.
Advance Morwell chairman John Guy said he believed making the CBD more attractive would have a positive effect on retail.
"We're bringing back the park in Tarwin Street which will become an area for people to meet and the provision for entertainment so I think there are a lot of positive things happening," Mr Guy said.
"People talk about Mid Valley [Shopping Centre] sort of separating the town but really nothing can be done about it."
He hopes the situation will continue to improve once the Latrobe Valley GovHub is finished at Church Street.
It will house 150 public sector workers, half of which will be new jobs.
Moe Traders Association president Christine Waterhouse said in the 40 years she had worked in Moe, it was the "saddest" she had ever seen the central business district.
Ms Waterhouse would like to see more car-parking to help improve the situation and said online shopping had been a big contributor to businesses leaving.
"People don't realise the extent of what happens to small retail stores [with online shopping], especially like clothing stores, gift stores … suffer a lot," Ms Waterhouse said.
Traralgon Chamber of Commerce president Luke Henderson said the organisation's members had found the state and federal elections presented a "difficult period" as people held off shopping.
"The overnight interest rate drop should encourage people to get out and spend some more money which is what we're looking forward to," Mr Henderson said.
He said the future Gippsland Regional Aquatic Centre and Latrobe Creative Precinct were "wonderful for the short-term" but the region needed to continue to be focused on attracting large employers to encourage people to spend money locally.