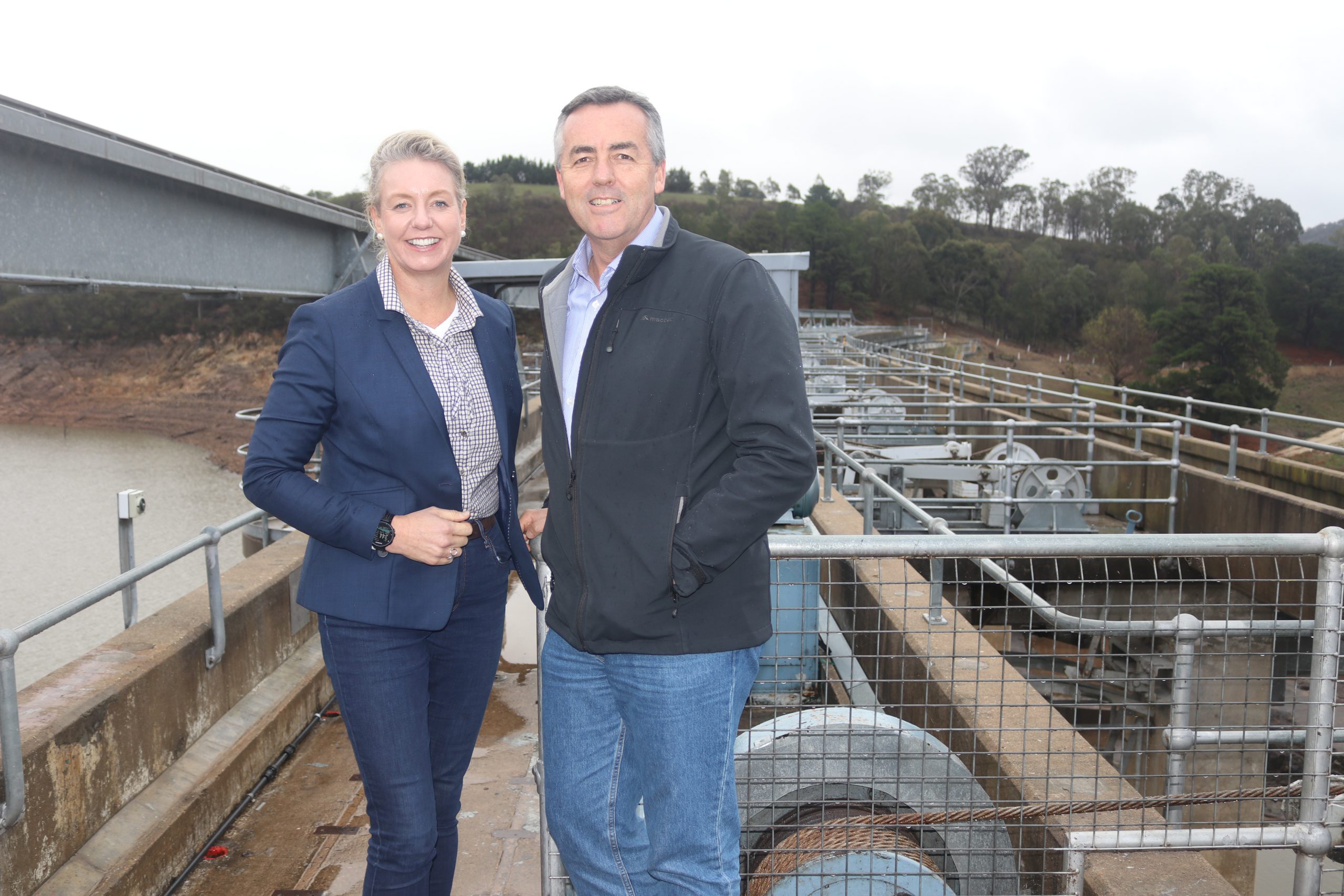 Michelle Slater
Newly sworn-in federal Agriculture Minister Bridget McKenzie said trade protocols and a skilled workforce were some of the key issues facing Gippsland on her visit to the region on Monday.
Ms McKenzie spent her first days in her new job touring Gippsland hearing from agriculture, fishing and forestry bodies.
She stopped off at Lake Glenmaggie on her way from inspecting the Macalister Irrigation District upgrades, before heading off to the Heyfield timber mill.
Her tour also included stops at the Lakes Entrance Fishermen's Co-Op, Gippsland Jersey, Lightfoot and Sons Wines and the vegetable growing area near the Mitchell River in the Lindenow Valley.
The Victorian senator attended a farmers' forum with producers representing different commodities groups, along with Latrobe City Council, and East Gippsland and Wellington shires.
"This is a premium food and fibre production region in Australia with a strong brand proposition," Ms McKenzie said.
"Too often agriculture is not appreciated for the role it plays in national economies and in the strength of local jobs."
She said some issues included strengthening trade protocols for small to medium businesses to capitalise on free trade agreements and ensuring the region had the right workforce for farming, fishing and forestry.
"We have to grow agriculture to be a $100 billion industry by 2030 and Gippsland will play a significant role in getting it done, given its high productive value," Ms McKenzie said.
Ms McKenzie started her month-long tour around Australia in Gippsland upon the invitation from Member for Gippsland Darren Chester.
Mr Chester said the visit was an important opportunity for Ms McKenzie to learn more about the challenges and opportunities facing local producers.
"The Agriculture Minister's visit to Gippsland so soon after her appointment highlights the national importance of our region," Mr Chester said.
"The agriculture sector is the backbone of our rural communities. When agriculture is strong, our towns and businesses flourish."