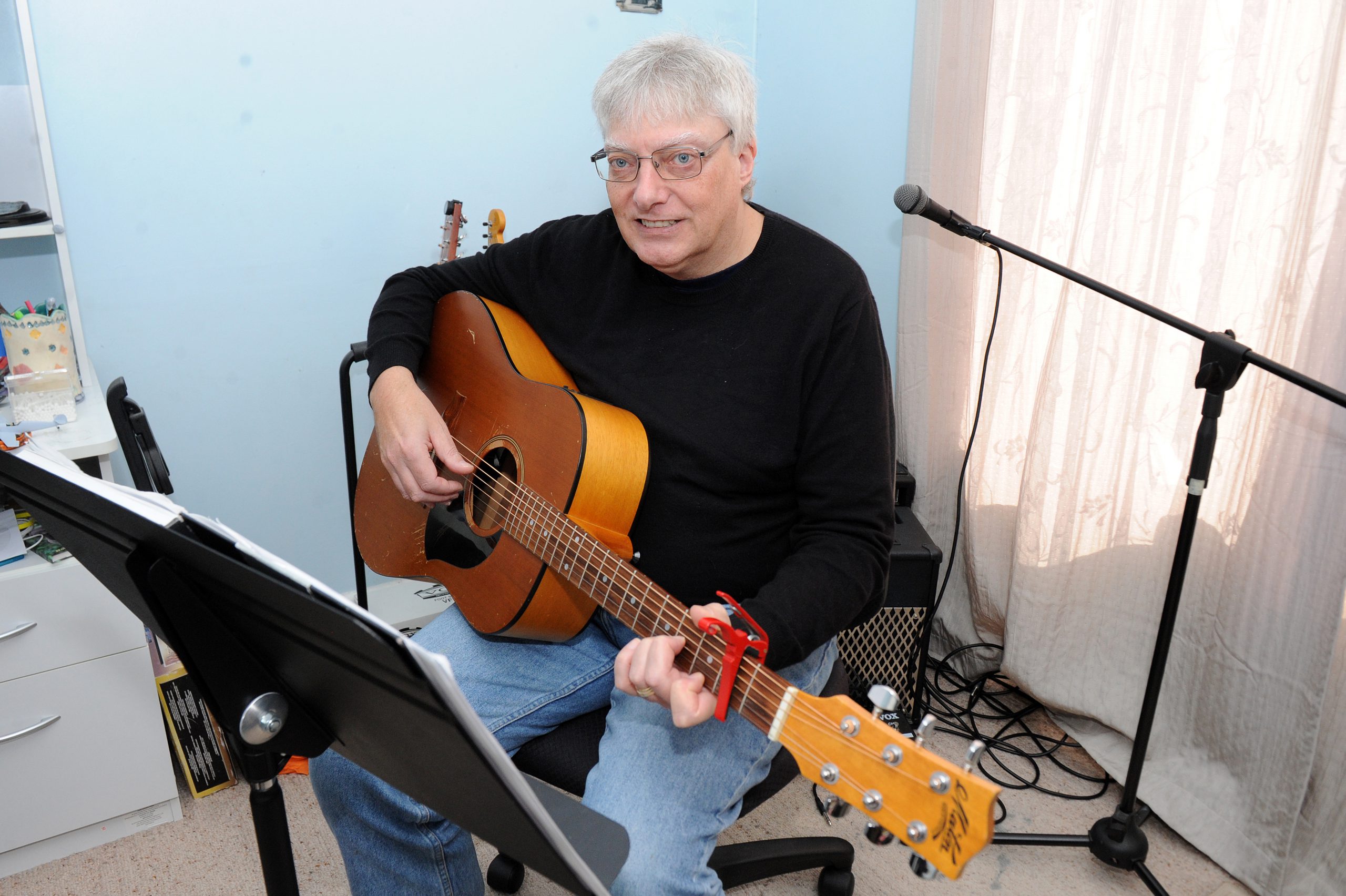 Anne Simmons
Moe resident Warren Bartlett's peers are staggered he has the commitment to board a train to the city every Wednesday for a songwriting workshop.

He shrugs them off, saying "it's my day out".
Mr Bartlett has been involved in the Wild at Heart songwriting program in South Melbourne since 2015, where professional musicians mentor people experiencing mental illness, disability or disadvantage to produce their own music.
Soon it will begin in Gippsland for the first time.
At South Melbourne Mr Bartlett has produced high quality recordings of his creations and performed his work in live venues.
Mr Bartlett, who has a mental illness, said it had also given a big boost to his self-confidence.
"It's very supportive," he said.
"To me it's like going to anything else you would go to in the community. There isn't the emphasis on 'because you've got a mental illness'.
"It's got that really nice vibe about it that it's, I don't like the word, but normalising."
Coming out of a challenging situation with a piece of music is something local musician Penelope Swales has experienced.
"I was quite disadvantaged in my youth. I was homeless in my teens. It's a unique way of articulating and processing an experience," Ms Swales said.
"If you have a difficult time but can turn it into a good song you have turned a negative into a positive."
Ms Swales will be the lead facilitator of the Gippsland workshops.
She has been writing music for 35 years and recently won the Alistair Hulett Songs for Social Justice Award for her song Cambridge Analytica.
Workshops will begin on June 12 and run weekly on Wednesdays from 1pm to 4pm until August 14 at Moe library.
Local musician Dan Musil will be one of the mentors.
An NDIS plan can be used to pay for the sessions which cost $10 a week otherwise. To enrol, phone Wild at Heart on 9326 9970 or email info@wildatheart.org.au.