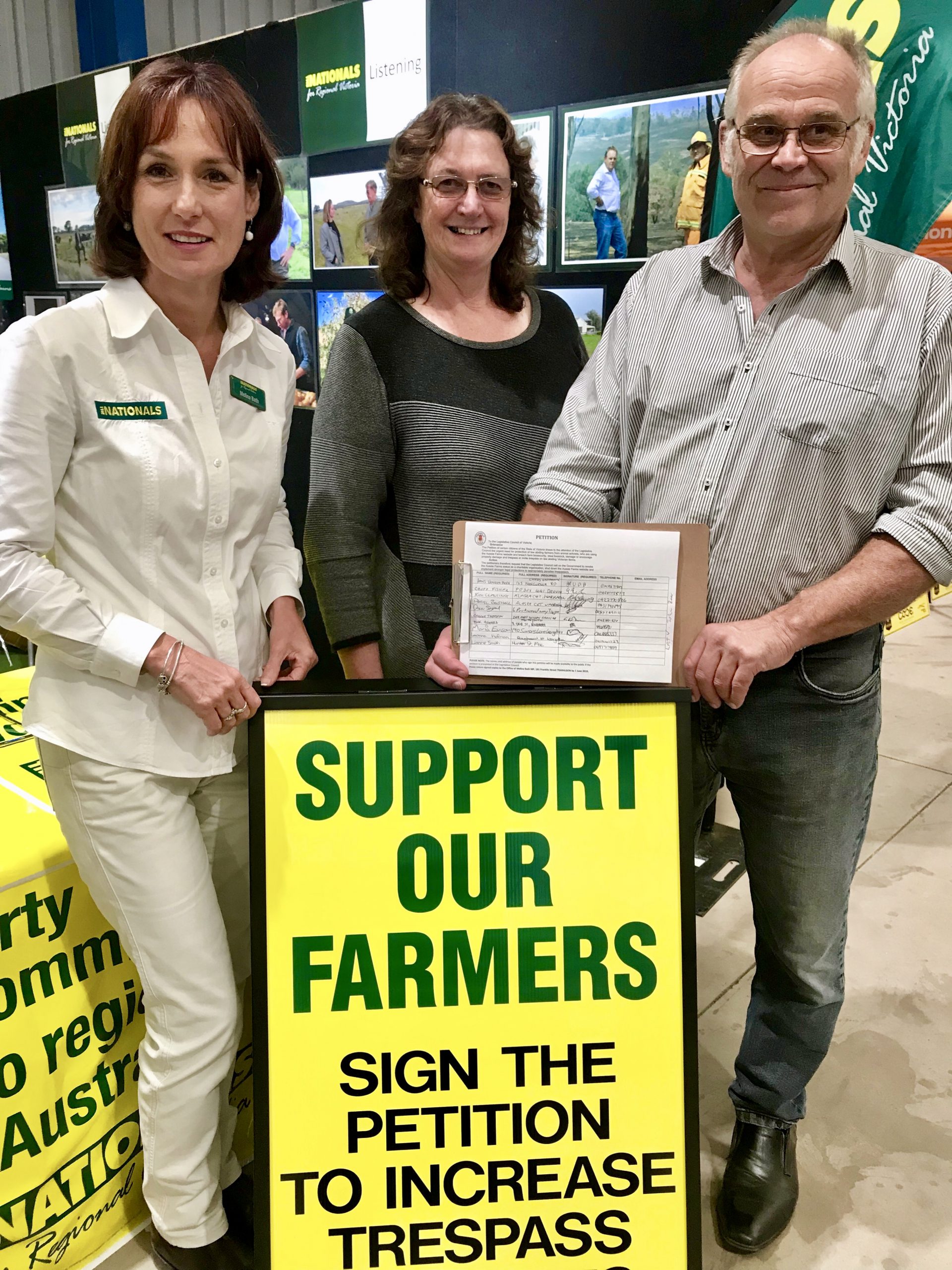 Michelle Slater
Member for Eastern Victoria Melina Bath is calling on the Victorian government to extend drought assistance to farmers in the Latrobe City Council area.

Ms Bath said drought-affected farming families at Flynn and Glengarry were unable to apply for the same small cash grants available to farmers in the Wellington and East Gippsland shires.
"The Andrews Labor Government must acknowledge drought does not discriminate, nor does it choose victims according your property fence, or an arbitrary boundary imposed by the state government," Ms Bath said.
"The frustration and pressures of being ineligible for the same drought assistance provided in Wellington and East Gippsland is cruel and not good enough."

Ms Bath said many Latrobe farmers had visited her office in the past few months to discuss drought assistance, including one farmer who said he was forced to sell off his herd.
"This situation is dire and our farmers are going from agency to agency in desperation. It is time Labor acknowledged Latrobe farmers are also gripped by drought," Ms Bath said.
"Latrobe Valley farmers feel they have been abandoned by the Andrews Labor government. The small amount of rain received to date is far from enough."
Agriculture Minister Jaclyn Symes urged farmers from all regions to visit the Agriculture Victoria website to see what was available to them under a $45 million Drought Relief Package.
She said the state government had been working with councils and local communities to review the impact of dry conditions and decide where further support would be needed.
"Some farmers are being led to believe that they're not eligible for any government drought support at all," Ms Symes said.
"And it's frustrating and disappointing to see this misinformation being spread for political purposes instead of helping farmers access support."
She said there was already a range of Victorian and Commonwealth government support available to all farmers across the state.
Latrobe is one of 14 local councils to receive $1 million each in a Commonwealth-funded Drought Communities Program.