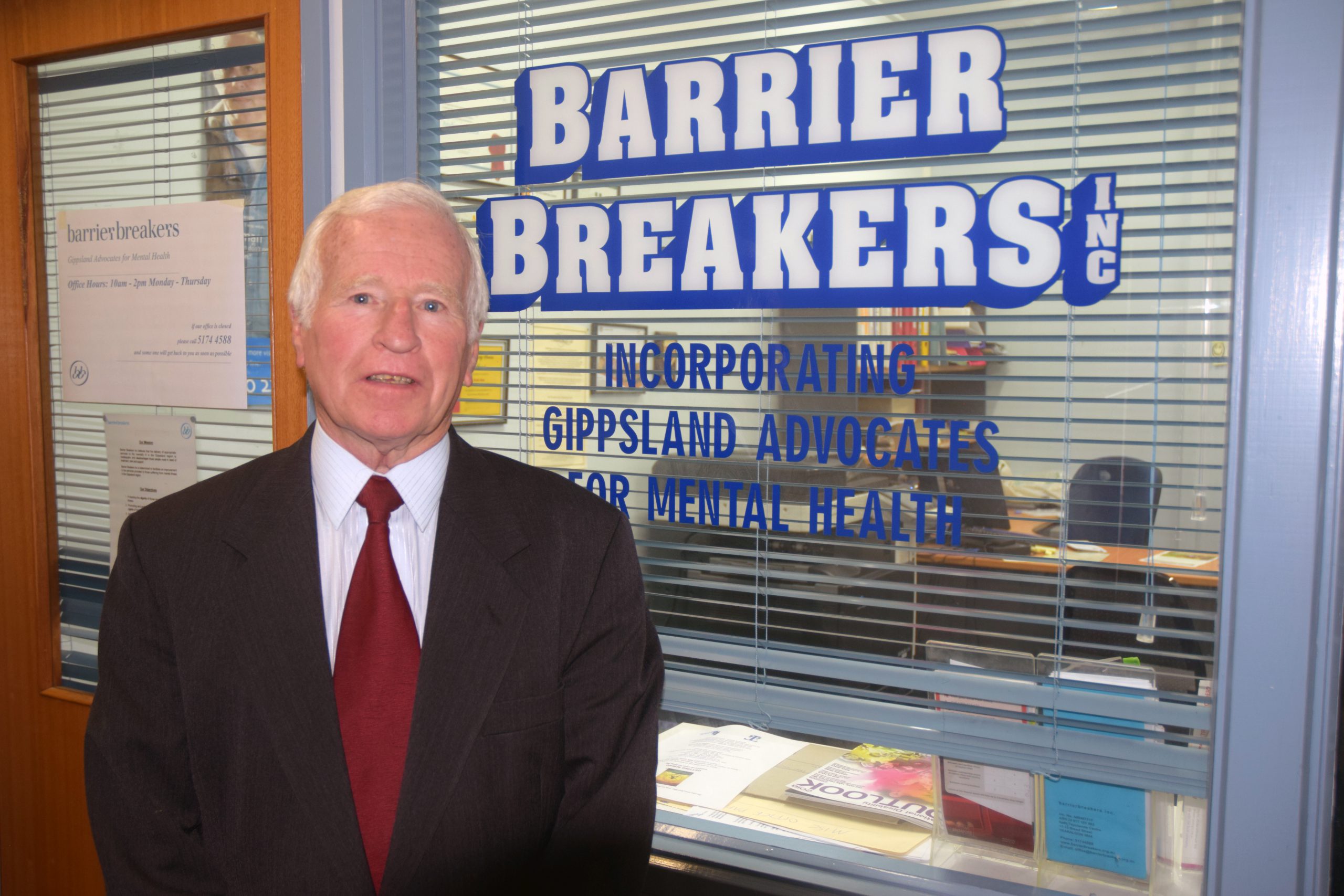 Heidi Kraak
Derek Amos can't seem to retire. Perhaps this is the reason at 76, he got a "second chance" at being recognised by the Queen for his service to the community.

The former Latrobe City Councillor was awarded a Medal of the Order of Australia today. However, during his time as Member for Morwell in the mid 1970s he was offered an award from the Queen but rejected it because of his republican views at the time.
"I wrote and said 'thank you but no thank you. I'm a republican as you know, and I feel I cannot accept the award'," he said.
"I regretted my decision, I've got to the age I am now and I'm neutral, I don't care either way too much."

Mr Amos' life has not taken the direction he had planned – after stepping down from his political career, he and his wife moved to NSW to operate a small winery. After injury prevented him from doing the work, they moved back to Tyers with plans to retire.
However, after catching up with some doctor friends in the area, his attention was drawn to a gap in services in the community relating to mental health.
Mr Amos co-founded Barrier Breakers with plans of addressing the issues systemically and lobbying the state and federal governments for improved mental health services in Gippsland.
"The moment we opened our doors, people started coming in and asking for help," he said.
"Within a month, we realised just how desperate some people were for advocacy."
Now Barrier Breakers' work largely focuses on advocating for individuals with mental health issues in relation to housing and income support.
"We assess their diagnosis and their mental illness history and make a determination as to whether or not we can get them the disability support pension, so at least it lifts up that income to the same as an aged pensioner," he said.
"We've been most successful in that area – if we don't win, if it is rejected first round, we seek a review and if we don't get it then, we go to appeal. We have never lost an appeal."
While his role with Barrier Breakers has changed over the years, Mr Amos remains a director and still performs mentoring roles within the organisation.
He stood down from his position as chairman last year and is attempting to wind back his activities.
"I'll be 77 in August and I was recently diagnosed with dementia," he said.
"My long-term memory is good but my short-term memory is not so good."