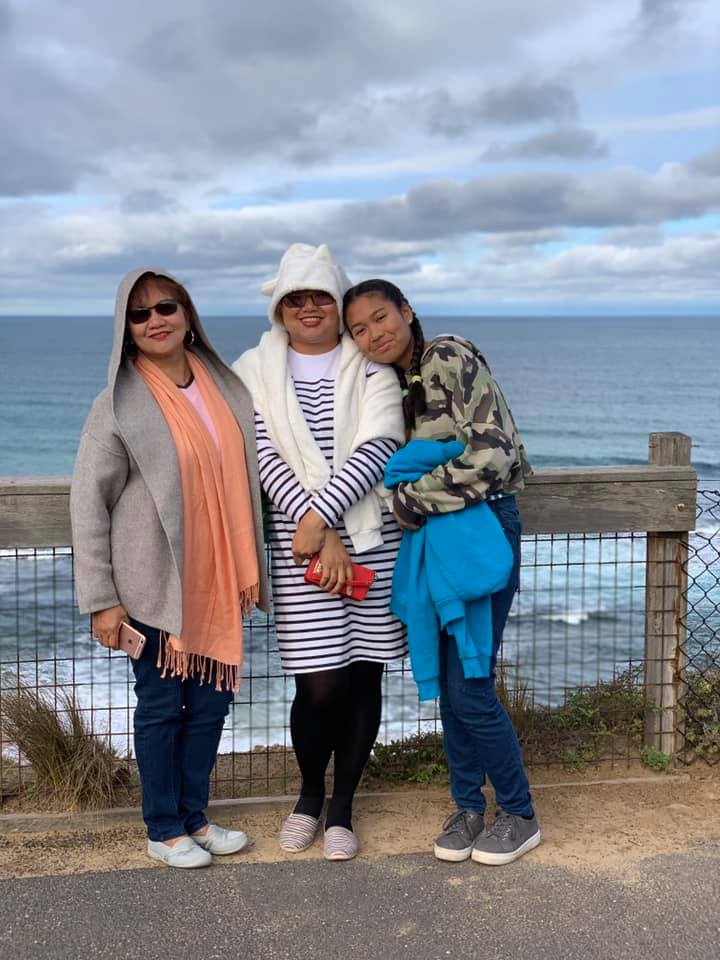 By Cher Jimenez
A 13-year-old Morwell girl is fighting for her life following a horrific car crash in Melbourne on Tuesday.

Lavalla Catholic College student Anne Bernadette Formaran, affectionately known as 'Berni', is in a critical condition in the intensive care unit at The Alfred hospital after the family car collided with a concrete pillar on the Monash Freeway.
Three other family members – dad Ronald, mum Aileen and sister Nicole were in the SUV when the crash occurred.
The family was on its way to the Melbourne airport to see Mrs Formaran off for a business trip to the Philippines.
In a statement, Victoria Police said it responded to a single-vehicle crash between Wellington and Springvale roads shortly after midnight on Tuesday.
Mrs Formaran said she and her husband underwent surgery for fractured bones after the crash, while 16-year-old Nicole sustained minor injuries.
"It's Berni who's at the ICU. We need your prayers, it's a huge thing right now," she told The Express while recuperating at The Alfred.
Berni, a year 7 student, was seated in the back seat with her sister.
In a Facebook post Mrs Formaran confirmed Berni had sustained injuries to her brain, stomach and spine in the collision.
Gloria Cannot, the girls' grandmother, said she was tending the family's Asian grocery store on George Street, Morwell on Tuesday morning when she received a call from the hospital advising of the incident.
"I felt it was weird that Aileen didn't have a Facebook post about safely landing in the Philippines which she would normally do," she said.
Mrs Cannot described Berni as a shy teenager who preferred having a quiet family dinner at home over a birthday party. She turned 13 on Sunday.
"Berni's very simple and sweet. She loves to kiss and hug me," the grandmother said.
"For someone who's the youngest among three girls Berni is not the spoilt type and would always give way to her sisters."
She is an active member of the community as a part of the choir at Sacred Heart Catholic Church and a performer at Alay Kapwa [We Care] Filipino community group.
Sacred Heart choir leader Marie D'Alia described Berni as a "beautiful, caring young lady".
The church is conducting special mass services for the family.
"We are praying for all the family, especially for Berni, to get her through this. It's going to be a long road for them," Ms D'Alia said.
Gippsland Multicultural Services chief executive officer Lisa Sinha said the multicultural community was "shocked" to learn the news.
"GMS are shocked to hear of the accident and send the family their heartfelt wishes, love and thoughts, hoping for her recovery," Ms Sinha said.