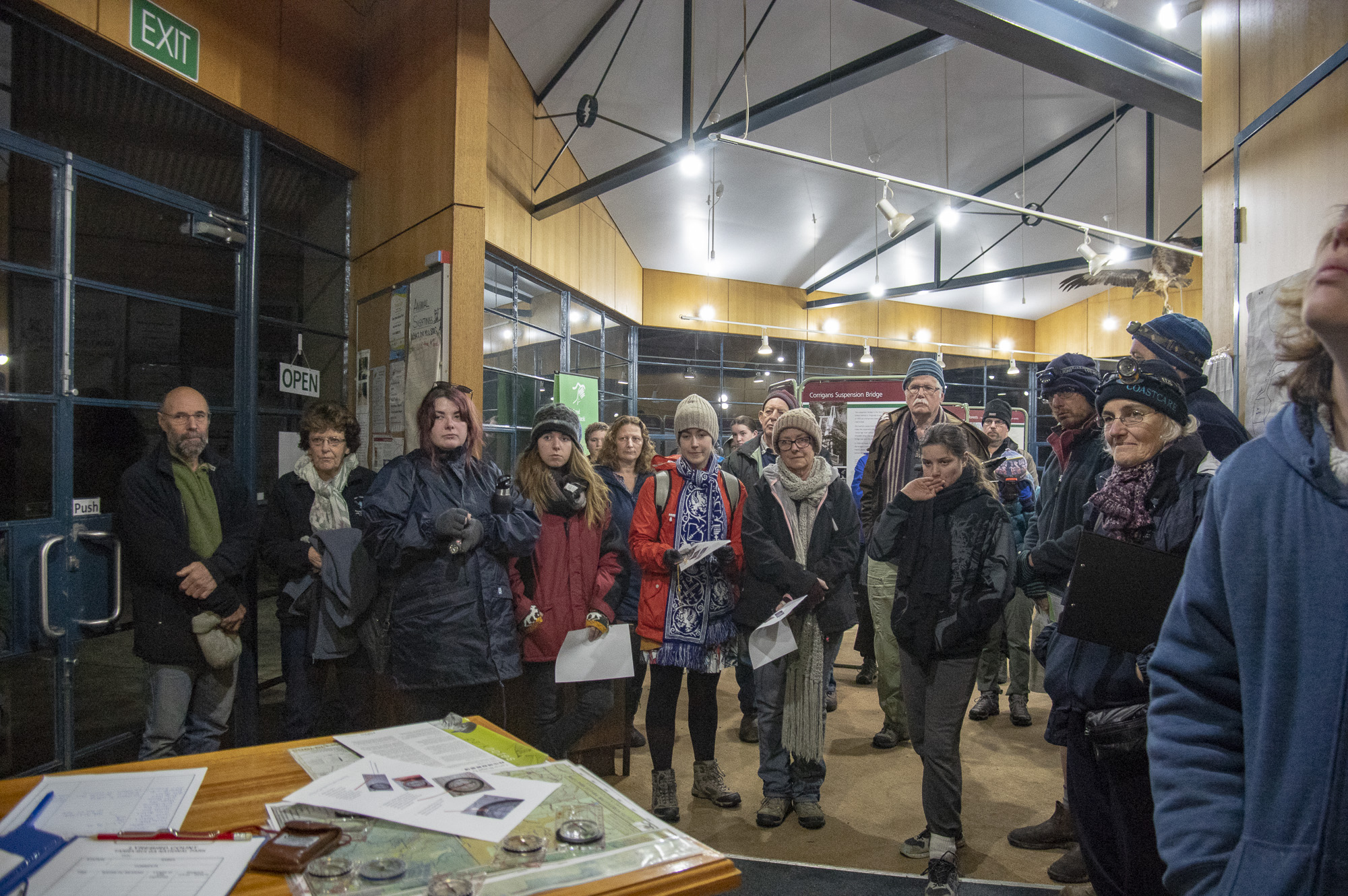 Anne Simmons
Thirty-eight volunteers met in the dark before dawn at Tarra-Bulga National Park on June 1.

For the first day of winter it was a mild temperature in the park where light snow from several days before had crushed fern fronds across walking tracks, Friends of Tarra-Bulga National Park president David Akers had documented.
The group was conducting an annual survey of lyrebird numbers in the park and had so much interest from the public this year they had to turn people away in advance.
On the morning, a noisy chorus of kookaburras held off any lyrebird observations for 15 minutes.
As an animal that mimics the sounds of other birds, the volunteers had to know what they were hearing was not an eastern whipbird, bowerbird or perhaps a currawong.
"Lyrebirds do make their own distinctive call then combine usually a string of seven or eight different mimics," Mr Akers said.
"I guess the best way to tell is if you're hearing seven or eight different calls coming from one direction you can be pretty sure it's a lyrebird not seven or eight different species of bird in one spot."
By 7.15am the group had covered 16 monitoring points and recorded calls from nine male lyrebirds.
Mr Akers said the size of the park's lyrebird population had been quite consistent in recent years but the group had concerns about how drier conditions might have affected the rainforest and its inhabitants.
"It [drought] could have affected breeding like in Sherbrooke Forest areas where they do a lot of lyrebird research. The breeding numbers seemed to be down last season [at Sherbrooke] since it was so dry," he said.
"That might be something to look at in future years."
In January wildlife cameras in Tarra-Bulga recorded eastern grey kangaroos, which Mr Akers said was a first sighting of the species in the park.
"We're thinking they've come up from
lower elevations to look for food," he said.
Foxes make up 10 per cent of animals recorded on those cameras, Mr Akers said.
"There are also a significant number of feral cats," he said.
Being a primarily ground-dwelling bird, lyrebirds are prime targets for introduced predators such as foxes and cats, according to Parks Victoria area chief ranger Bridget Grant.
Evidence of fox numbers collected by the friends group helped Parks Victoria make a successful big to fund a fox baiting program for 2018-19, Ms Grant said.
"Parks Victoria needs a lot of human-power to keep our parks at their best," she said.
"Parks Victoria is incredibly fortunate to have so many volunteers such as the Friends of Tarra-Bulga National Park that find time each year to participate in a number of programs across the state."
Mr Grant recommended people visit the national park at this time of year for a good chance of hearing the "beautiful" lyrebird calls.
"If you are lucky you may even spot a male displaying his fantastic tail feathers while calling out for a female."
The Gunaikurnai Traditional Owners' strong connection with the land has been legally recognised in a settlement agreement that enables them to jointly manage 10 parks in Eastern Victoria, including Tarra-Bulga National Park.