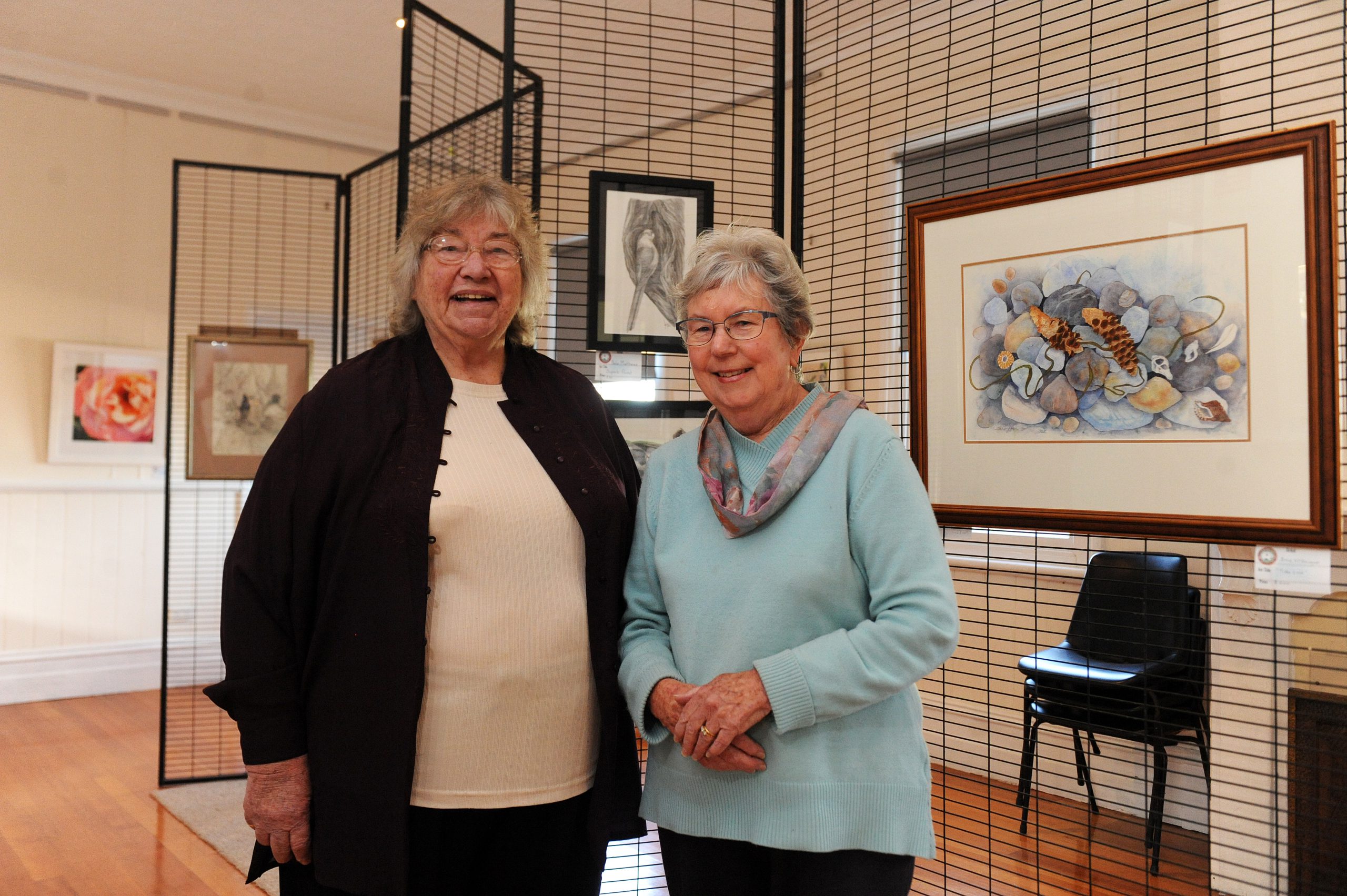 By Heidi Kraak
Nola Matthews picked up a pencil for the first time since she was in high school after the death of her husband of 65 years.

Needing time to mourn, she had pencils and paper on the table "at all times".

"I had a calendar with birds in it … my husband was a Collingwood supporter, and I opened the calendar to a magpie," she said.
Though her strengths lie in watercolour, Ms Matthews found drawing very soothing and more practical to leave on the table in case she ever felt overwhelmed.

"I couldn't have watercolour on the table at all times," she said.
Her graphite works are on display at the Traralgon Art Society studios on Queens Parade along with works from fellow Traralgon resident Anne McDougall.
There will be an official opening of the exhibition this Saturday at 2pm, with doors open from 10am until 4pm.
While the exhibition has no formal title, Ms McDougall suggested an informal name could be 'joy of life'.
The natural world and animals, particularly birds, feature heavily in the works.
Initially, Ms McDougall had planned on doing a solo exhibition, but without enough works herself, invited Ms Matthews to exhibit their works together.
Always wanting to explore her creativity, Ms McDougall began drawing and painting after retiring from a career in nursing.
While she has exhibited before, she said watercolours were a "lovely medium" but were "challenging at times".
The exhibition will also be available for viewing this Sunday from 10am-4pm and on June 22 and 23.
The Traralgon Art Society is open four days a week from 10am until 2pm, excluding Wednesdays, and is located off Queens Parade, Traralgon.
The society also operates art classes for all ages.
For more information, phone 0427 977 252.