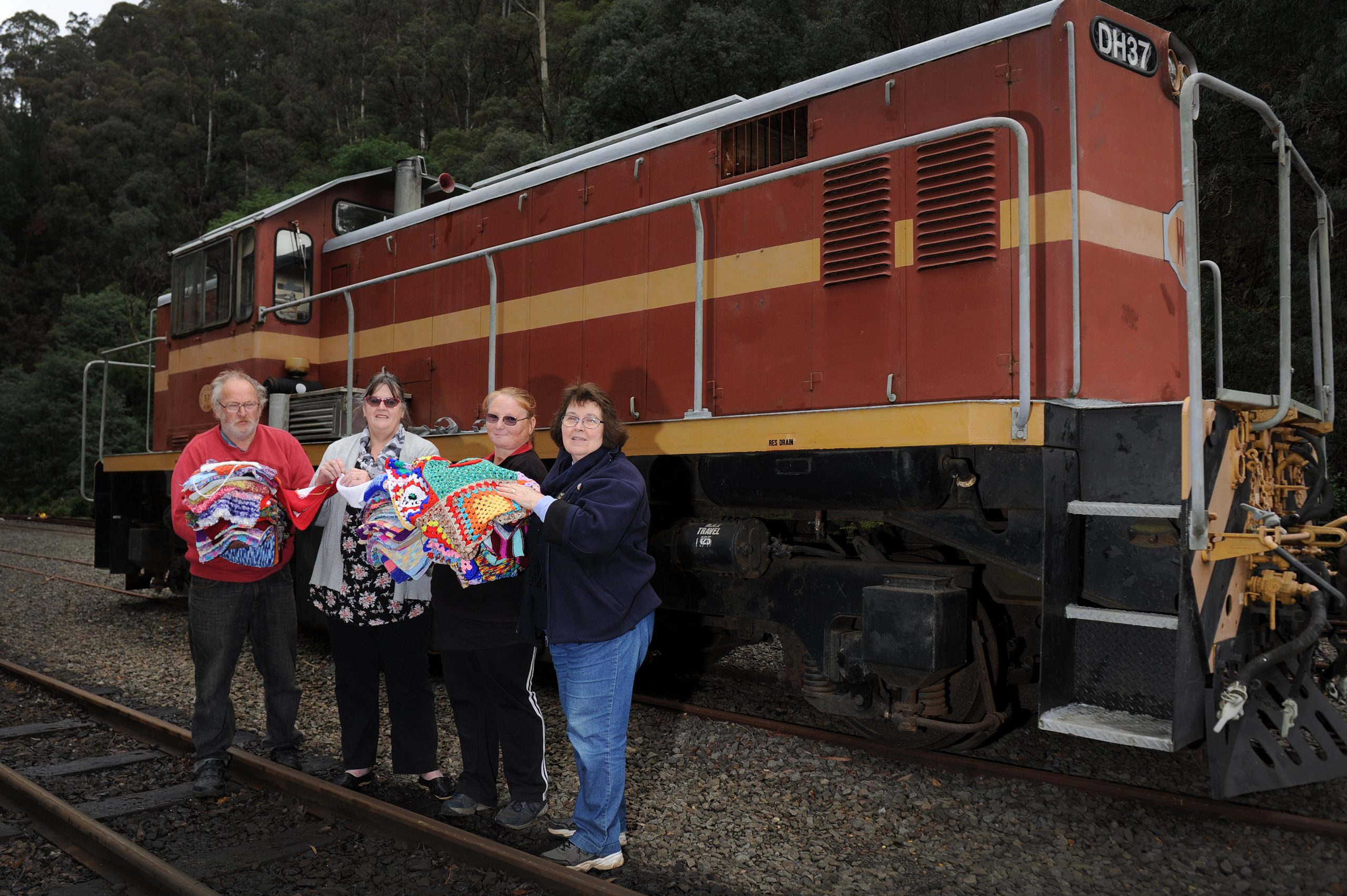 By Cher Jimenez
Walhalla Goldfields Railway's diesel hydraulic locomotive will be covered in patches of colourful knitted squares in a bid to draw tourism to the area.

WGR office manager Lynda George said they had collected almost 600 knitted and crocheted squares from volunteers across the state.
She said their youngest contributor was a five-year-old girl from Tyers.
Ms George said the Morwell RSL ladies' auxiliary donated more than 120 squares to the project with a 100-year-old member making some of them.
"It's been a wonderful community event. The patches came from all over Victoria," she said.
She said the campaign for donated squares started in February with people urged to make their own colourful designs to yarn-bomb the DH locomotive that has been stationary at the Walhalla yard.
Ms George said around 100 people from different yarn groups across the state responded to the call for donated squares that will hopefully become a "drawcard for tourism" in Walhalla.
Volunteers turn up every Wednesday morning at the Walhalla Goods shed to put the squares together in time for unveiling the yarn bomb on June 29.
"Each Wednesday we have a sewing day from 11am you don't have to be brilliant at sewing," Ms George said.
Ms George said they are still open to receiving donated squares from the community and would cover other parts of the railway if they end up with a surplus.