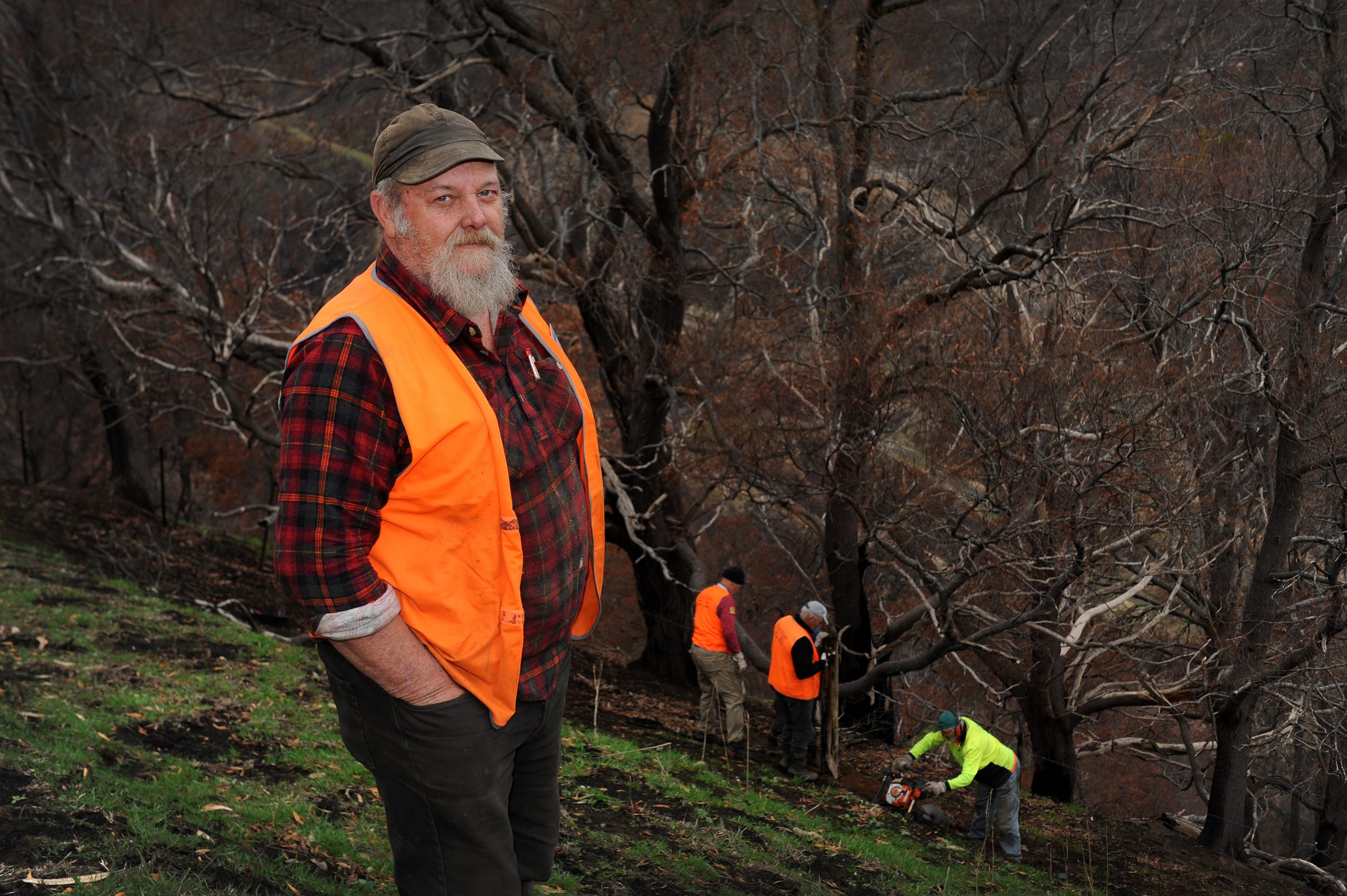 Michelle Slater
Rural charity BlazeAid is about to wind up a more-than-two-month stint helping residents rebuild their farm fences after bushfires swept the Yinnar South district in March.
More than 70 BlazeAid volunteers were based at the Yinnar Football Club grounds, and laid 30 kilometres of fencing on 25 properties in Budgeree, Jumbuk and Yinnar South.
Yinnar South project coordinator Ray Esler was helping volunteer workers tackle the steep terrain on Healeys Road, which was hit hard when fires destroyed two homes.
"The main challenge is the angle of the paddocks – it's so steep and working in ash makes it very slippery. Today we had one bloke working in front digging footholds," Mr Esler said.
"Some places were so steep that people lowered themselves down on ropes. It has been a challenging project, everyone said they had never worked on such hills."
He said the Lions and Rotary clubs jumped on board by organising meals and The Strzelecki Stringbusters put on a fundraising gig to help put some cash in the coffers.
Mr Esler said many grateful property owners supplied extra treats or put on a feed for the hard working volunteers.
"They are overwhelmed. Some don't know what to say. I get a lot of hugs these days," Mr Esler said.
BlazeAid runs natural disaster recovery projects around Australia and was formed to help farmers rebuild fences destroyed by the 2009 Victorian bushfires.
Mr Esler had been helping with fire recovery efforts in Bunyip before joining the Yinnar South team. He said other volunteers had come from mid-north coast New South Wales and South Australia.
He said some volunteers travelled from project-to-project helping communities recover from disasters.