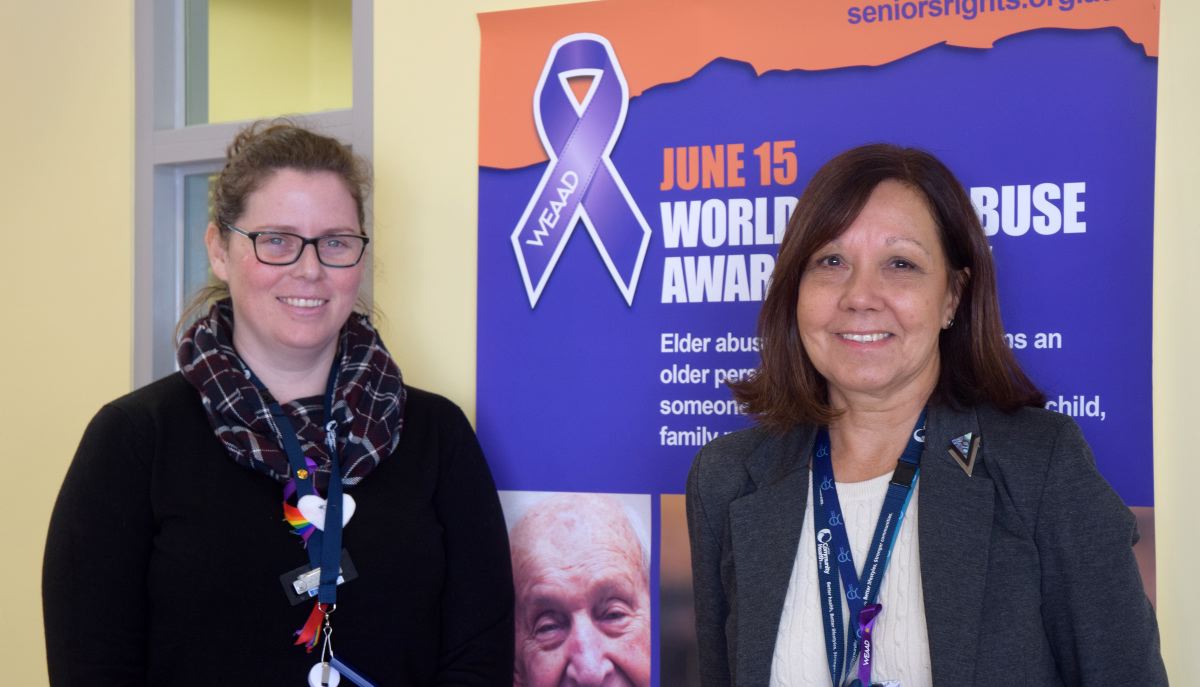 Cher Jimenez
Fears of prematurely moving to a residential care home are preventing many Latrobe Valley seniors from reporting elder abuse and seeking support, according to Latrobe Community Health Service elder abuse prevention and response liaison officer Jacqui Francis-Kelly

MS Francis-Kelly said elder abuse in the area was "under-reported" with many seniors opting to keep quiet about abuse from family members.
"Often they might be their only form of contact, only form of transport … there can be a huge dependency and reliance on family members," Ms Francis-Kelly said.
"Also some older people fear accessing residential care early so they want to make sure that they stay at home and maintain their relationships. That's a huge barrier in reporting elder abuse."
Better Place Australia family consultant Jacqui Brown said most seniors who reported abuse did not opt to sever their ties with family members.
Ms Brown visits seniors in their homes to discuss their situation and facilitate family meetings to resolve issues.
"The main thing is what the older person wants. They want to stay at home. They don't particularly want the legal process and they don't want to lose their relationship within their family either," Ms Brown said.
Ms Brown said financial abuse was the most common type of elder abuse that she had observed across the Latrobe Valley with adult children having a "sense of entitlement" and seniors feeling a "sense of responsibility" to look after their children who were in a difficult situation.
Other types of abuse against seniors include emotional, neglect, physical, social and sexual abuse.
Ms Francis-Kelly said it was important for older people knew they could access support if they were experiencing elder abuse which was also a form of family violence and that community members had a responsibility to call it out.
"The older person has options. They're not stuck in that situation. It doesn't mean they have to go through an intervention order or anything to that level. It might be knowing that there's entirely different services designed to empower the older person [that are available]," she said.
Last week the Victorian government rolled out the Respect Older People – Call it Out campaign to urge community members to speak up if they notice signs of elder abuse.
Suspected elder abuse can be reported to LCHS' elder abuse prevention and response section at 5136 5494 or by sending an email to elderabuseenquiries@lchs.com.au.