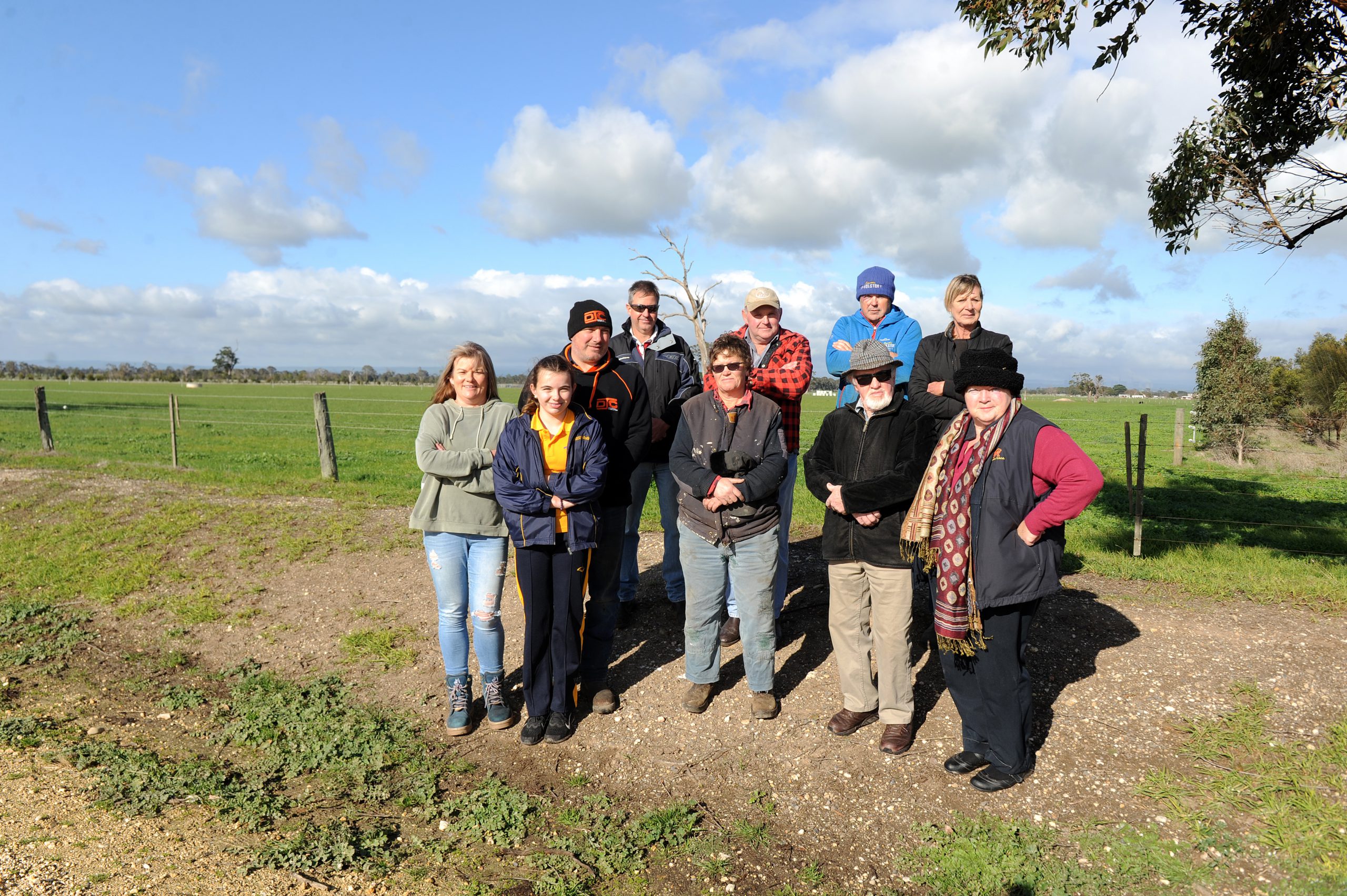 Michelle Slater
Solar company South Energy insists it will work to address concerns from neighbouring landowners adjoining a proposed 75-megawatt solar farm in Toongabbie.
A group of landowners is circulating a petition asking Latrobe City Council to reject any planning applications that South Energy expects to submit for the project in the next two months.
The residents have raised concerns about the potential for degraded agricultural land, falling land values, weeds and impacts to neighbouring amenity.
Beef farmers Daniel and Leanne Christensen's property backs onto the proposed 110-hectare solar farm on Frasers Lane, two kilometres south of Toongabbie.
Mr Christensen said he believed industrial sites such as Hazelwood or Dutson Downs would be more appropriate for such a development.
"It will be on prime agricultural land. It's too good to have solar panels on it. The panels block UV rays getting to the soil and weeds that thrive in these conditions will be at my fence line," he said.
"We are all for solar energy but put it in places where panels are more suited."
Dairy farmer Robert Taylor owns land abutting three sides of the proposed boundary and said he was concerned about water run-off and possible vegetation removal.
Brenda Kelm lives further along Frasers Land and said she would be forced to look down on the panels which would impact her view and potential land value.
South Energy held a community consultation meeting about a fortnight ago and conducted a neighbourhood doorknock.
However, many of the local landowners said they were either not home at the time, or unsatisfied with South Energy's responses to their concerns raised at the community meeting.
South Energy project manager David Huang said he understood some people would have concerns and was happy to take community feedback into the design and planning stages.
"We will look at all comments from the community. We really want to be good neighbours and listen to local people. We will take comments to the design such as landscaping, and how we will operate," Mr Huang said.
"We respect people will have an opinion and we encourage them to ask us questions as this will help with the transparency of the project."
Mr Huang they chose the site because it was flat and in close proximity to the energy network.
He said there would be a 20-metre buffer zone including landscaping, and the land would be strip-grazed between the panels, which would take up between 30 and 50 per cent of the land.
Mr Huang said the $110 million investment would reduce 157,000 tonnes of carbon emissions a year. He anticipated it would be running by late 2021 and would operate for 30 years.