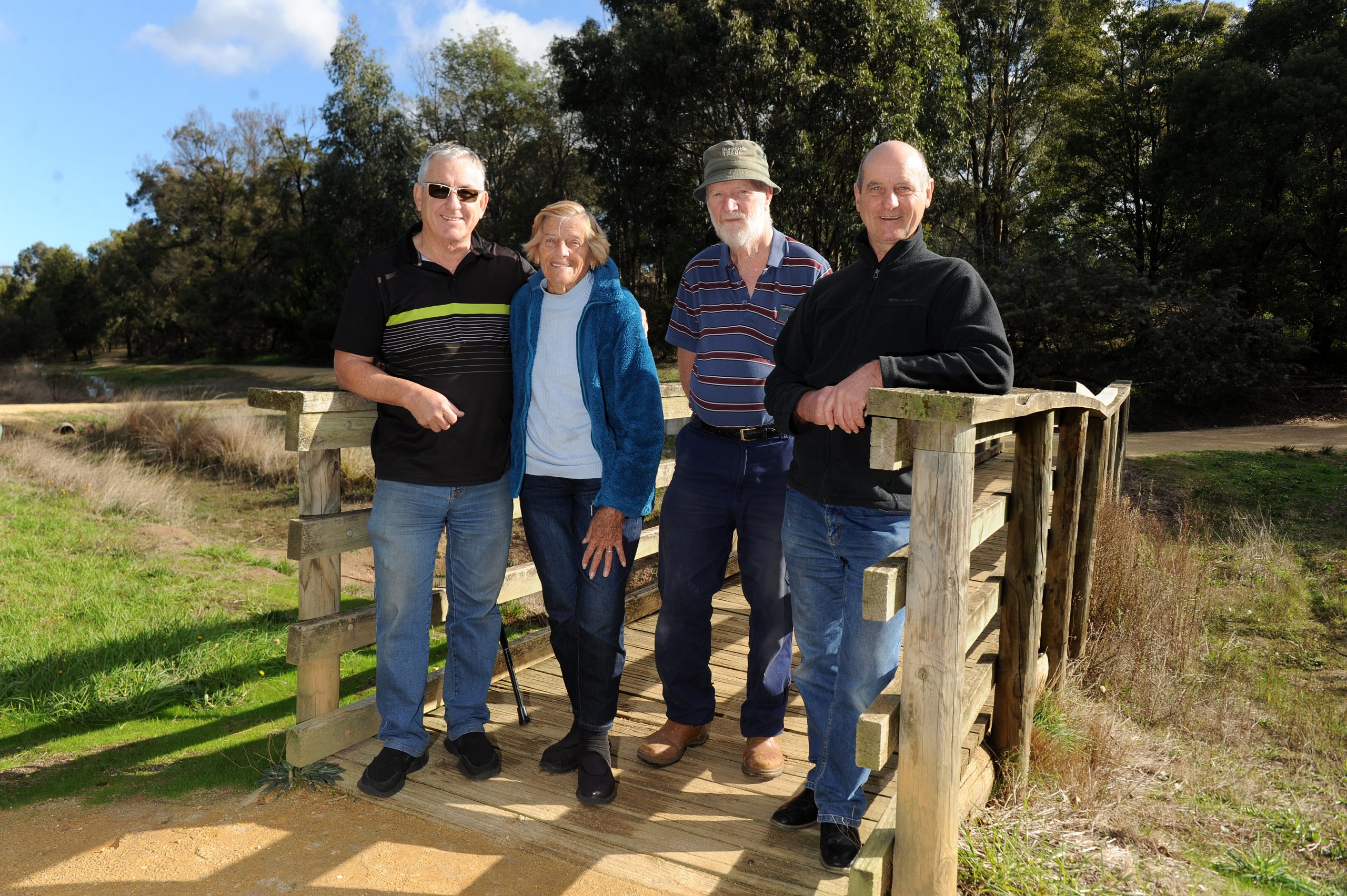 Stephanie Charalambous
The caretakers of a much-loved Traralgon bushland reserve are calling for additional volunteers to help keep the natural asset thriving.

Friends of Traralgon Railway Reservoir Conservation Reserve need on-the-ground support with tasks from bookkeeping and historical recording, through to fence-mending and maintenance.
Group president Gary Deane said the team of eight active members had only attracted two new people to its ranks in the past decade and after a tough summer, the reserve needed some additional care.
"We'll need a little bit of extra help," Mr Deane said.
He said volunteers could work flexibly around their other commitments.
"You put into it what you get out of it," Mr Deane said of his love of caring for the reserve, which is bordered by Hickox Street and Hyde Park Road.
"I think it's just the satisfaction of seeing people in the reserve and liking it.
"They can appreciate it for what it is. It's a bushland reserve. It's not a Victory Park. It's somewhere peaceful with birdlife and fauna."
A counter at one of the reserve's six entrances has between 1500 and 1800 recordings a week, highlighting the public space's popularity.
The original lake was established in the 1880s to supply water to the Victorian Railways, but the reserve as it is known today is the result of 30 years of hard work from volunteers including Mr Deane's late father Bert Deane.
"In 1989 I drove up the driveway and he said 'sign this, we're fixing the reserve and making it something like [Moe's] Edward Hunter'.
"He got together with a few others and pushed the council to agree."
To register as a volunteer at the reserve, phone Latrobe City Council on 1300 367 700 or visit latrobe.vic.gov.au and search for 'volunteering in reserves, gardens and recreational areas'.
There is a Traralgon Railway Reservoir Conservation Reserve Facebook page and the friends group can also be contacted via post at PO Box 884, Traralgon.