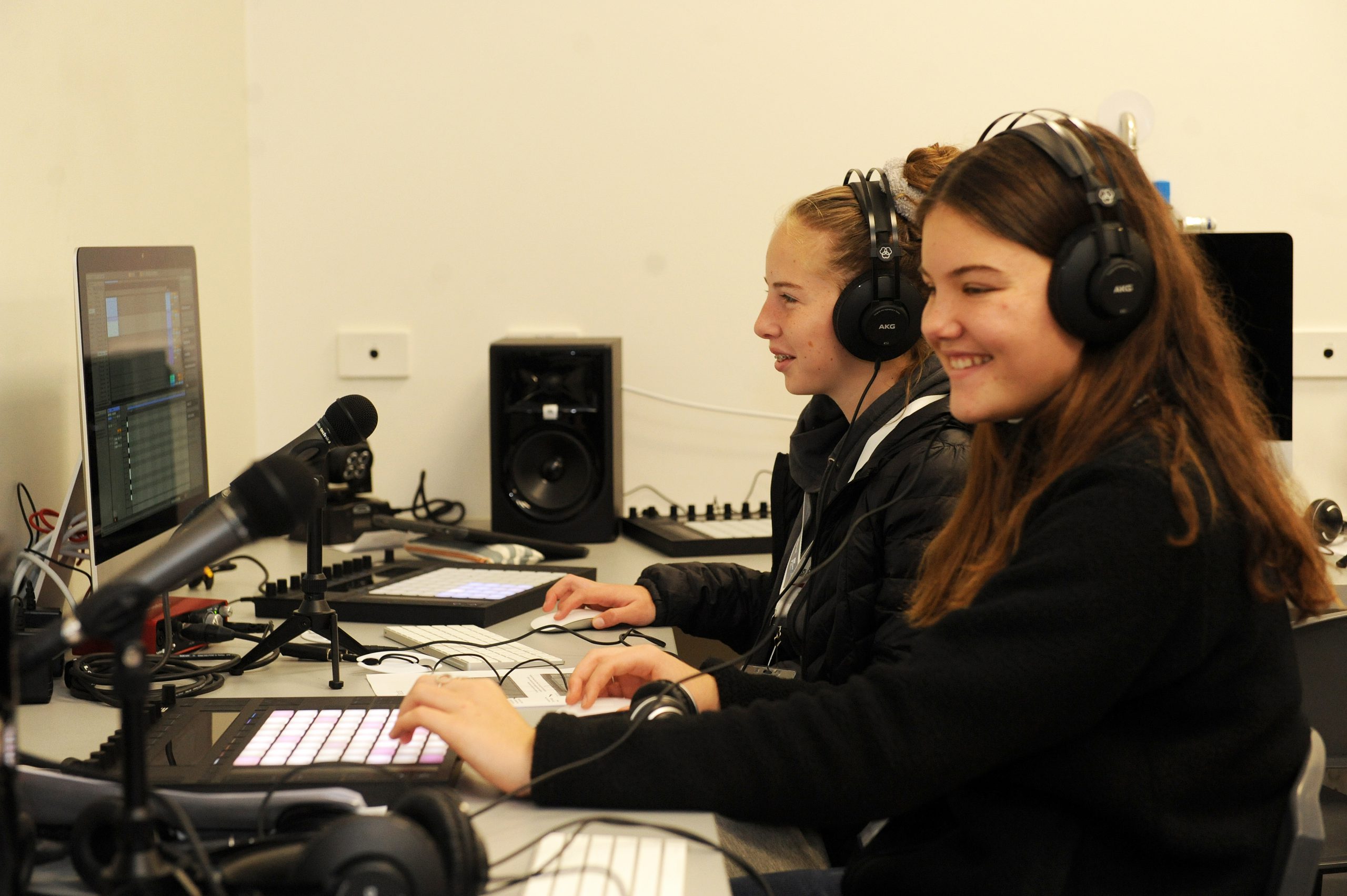 Heidi Kraak
Stop animation, 3D printers, app-development and sound engineering were just some of the technologies available to 52 female high school students to develop obesity awareness packages for their peers.

The Women in STEM challenge invited female, high-achieving science, technology, engineering and maths students from high schools across Gippsland to participate in a three-day design challenge.
Students worked in small groups to develop a communication piece that would encourage their peers to live healthy lives.
Held at the Gippsland Tech School, the challenge was hosted in collaboration with Baw Baw, South Gippsland and Bass Coast Local Learning and Employment Networks, Latrobe Health Assembly and Latrobe Community Health Service.
Gippsland Tech School director Paul Boys said the program was unique in that the school had consulted with industry to meet a real need in the community.
"Latrobe Health Assembly came to us and said we are trying to address some of these [health] issues… and we thought 'why don't we put together a communication challenge?'," he said.
Mr Boys said the program also aimed to expose students to the technologies available at the school.
"They go off and build their skills in particular technologies," he said.
"It is giving them the opportunity to think freely, how they want to take the direction of the communication.
"So we are not here to provide them with step-by-step instructions, we let them take it and we guide and support them as they work along."
Swifts Creek student Olivia Walker said her group was creating a video and a physical demonstration to show how much sugar was in soft drinks.
She said the process her group went through to plan and design their project was "a little crazy at the start" but they "combined their ideas together to form a pretty good one".
"It has been a good opportunity to learn about [the technologies]," she said.
"They can teach us a lot of stuff and help us figure out if that is what we want to do."