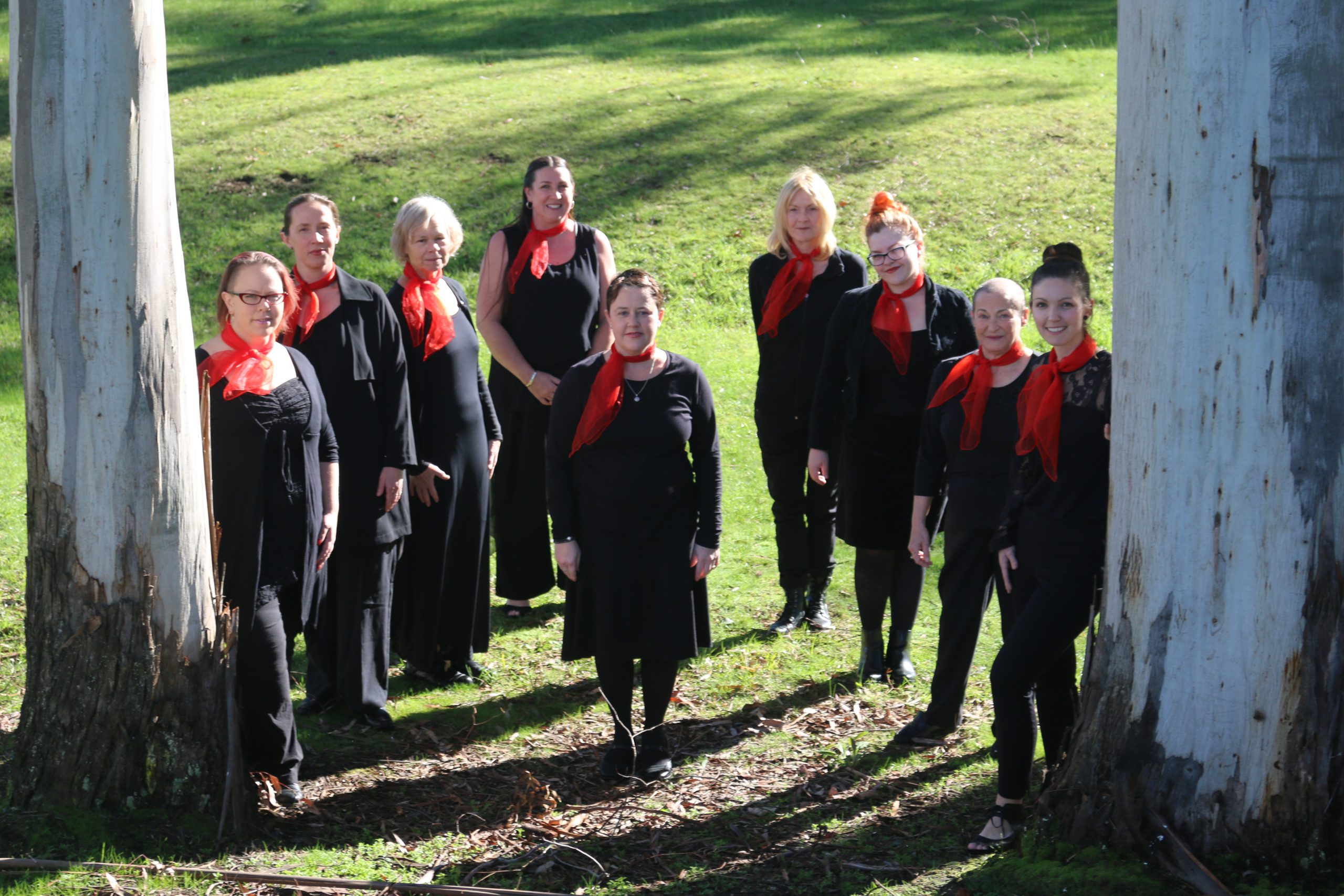 Michelle Slater
A Budgeree all-women's choir that formed about 12 months ago will test the acoustic renovations at the Budgeree Hall with a Mid-Winter Melodies gig later in July.
The acapella song concert will help raise funds for more renovations at the hall where the choir has been holding its weekly rehearsals.
Choir leader Amber Rhodes said the 10-or-so voice outfit called Duenna – meaning female guardian – was going from strength to strength with a swag of gigs booked months in advance.
Duenna sang at the Boolarra Folk Festival earlier this year, as well as the Churchill community festival and has appeared at a handful of community gigs and fundraisers in the past few months.
"It's become a bit bigger than Ben Hur. I think we are little bit different. I make them work really hard. In the past six months they have really improved their skills," Ms Rhodes said.
Duenna has members aged from 26 to 67 from across the district, covering a range of genres from Dolly Parton classics, movie soundtracks, songs of praise and music from the 15th century.
Ms Rhodes said she welcomed
more women to join Duenna with an audition, but said prospective singers must be able to cut it live and pass a two-month probation.
She said they were especially after a female beat-boxer to add to the line-up.
Mid-Winter Melodies will be at the Budgeree Hall on Saturday, July 27 at 2pm. Entry is $10 for adults and children are free. The concert will be followed by an afternoon tea.