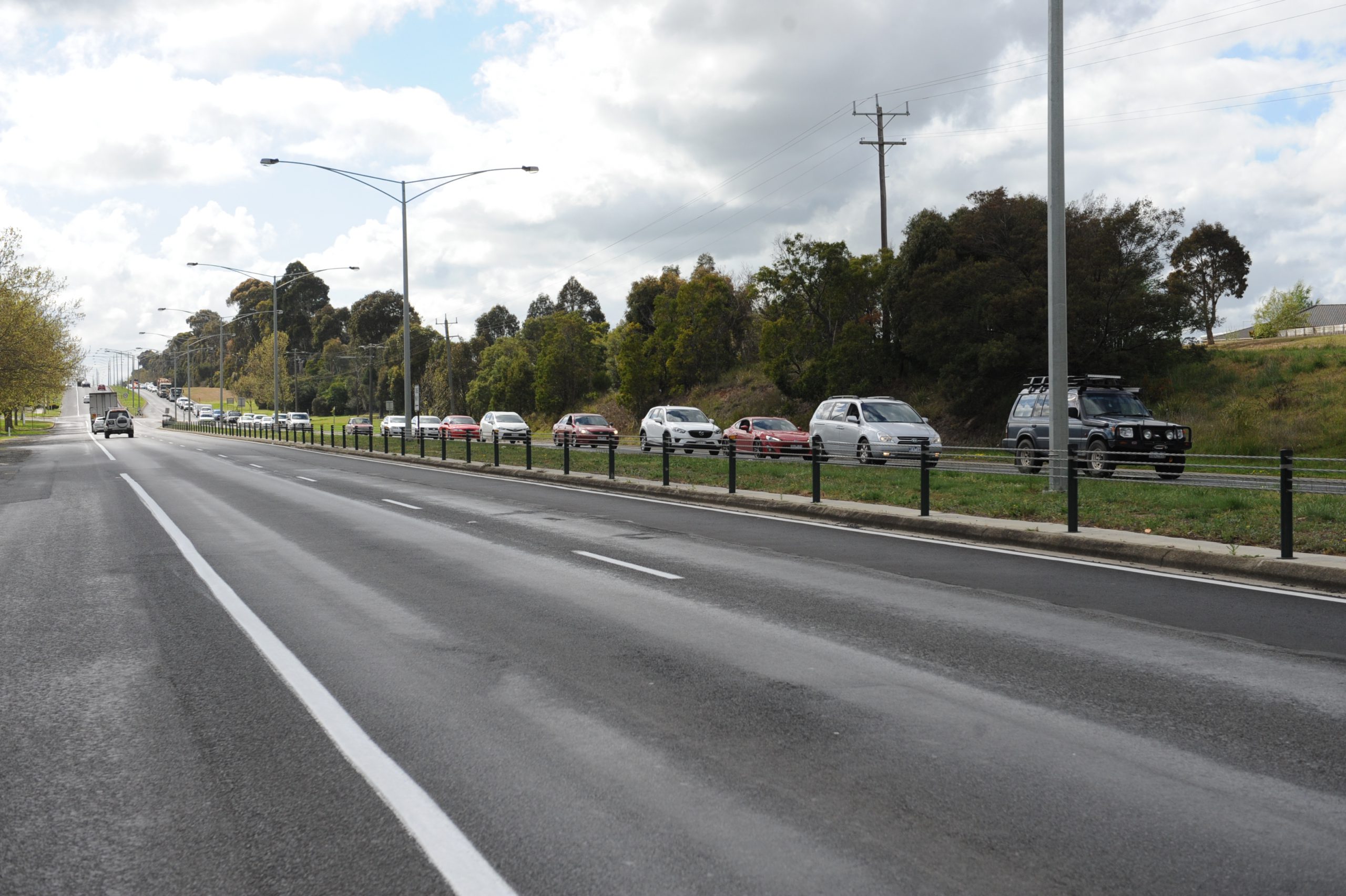 Heidi Kraak
Traralgon community members have expressed concern after little visible progress has been made to upgrade a dangerous intersection at Traralgon.

VicRoads, now Regional Roads Victoria, told The Express in June last year that works to install traffic lights, lighting upgrades and other road improvements at the intersection of Bank Street and Princes Highway were underway.
The project would also include a full upgrade to the rail level-crossing which would be linked to the traffic lights at the intersection.

However, with no visible change to the intersection almost a year later, Traralgon resident Gavan Dinsdale said the situation at the intersection was "getting desperate" and was causing issues at other major intersections in Traralgon as a result.
He said traffic coming from Churchill via Hazelwood Road was forced to turn right at Bank Street and use the Breed Street intersection via the roundabout at Shakespeare Street to cross the highway, as traffic at the Bank Street intersection was "formidable" at certain times of the day.

"A lot of people going to the senior schools in the western end of Traralgon are currently forced to go via Breed Street, who could otherwise go through a controlled [intersection] at the western end of Bank Street," he said.
It was "not a great leap of the imagination to see a fatality" at the Bank Street intersection, Mr Dinsdale said, recalling many times he had observed vehicles "take the risk and stop on the railway line" to turn onto the highway.
"Erin Park [Estate] is a real feeder for that area, too … and the traffic is getting more dense," he said.
"We need some work done here and it is getting desperate."
Regional Roads Victoria eastern regional director Sara Rhodes-Ward said a "lot of progress" had been made on the Bank Street intersection project, including significant planning, design and pre-construction work.
"We are now working closely with V/Line to finalise detailed designs for the integration of the rail level crossing signals and the new traffic lights," she said.
"We know this upgrade is a priority for the community and we are working hard to progress this phase of the project."