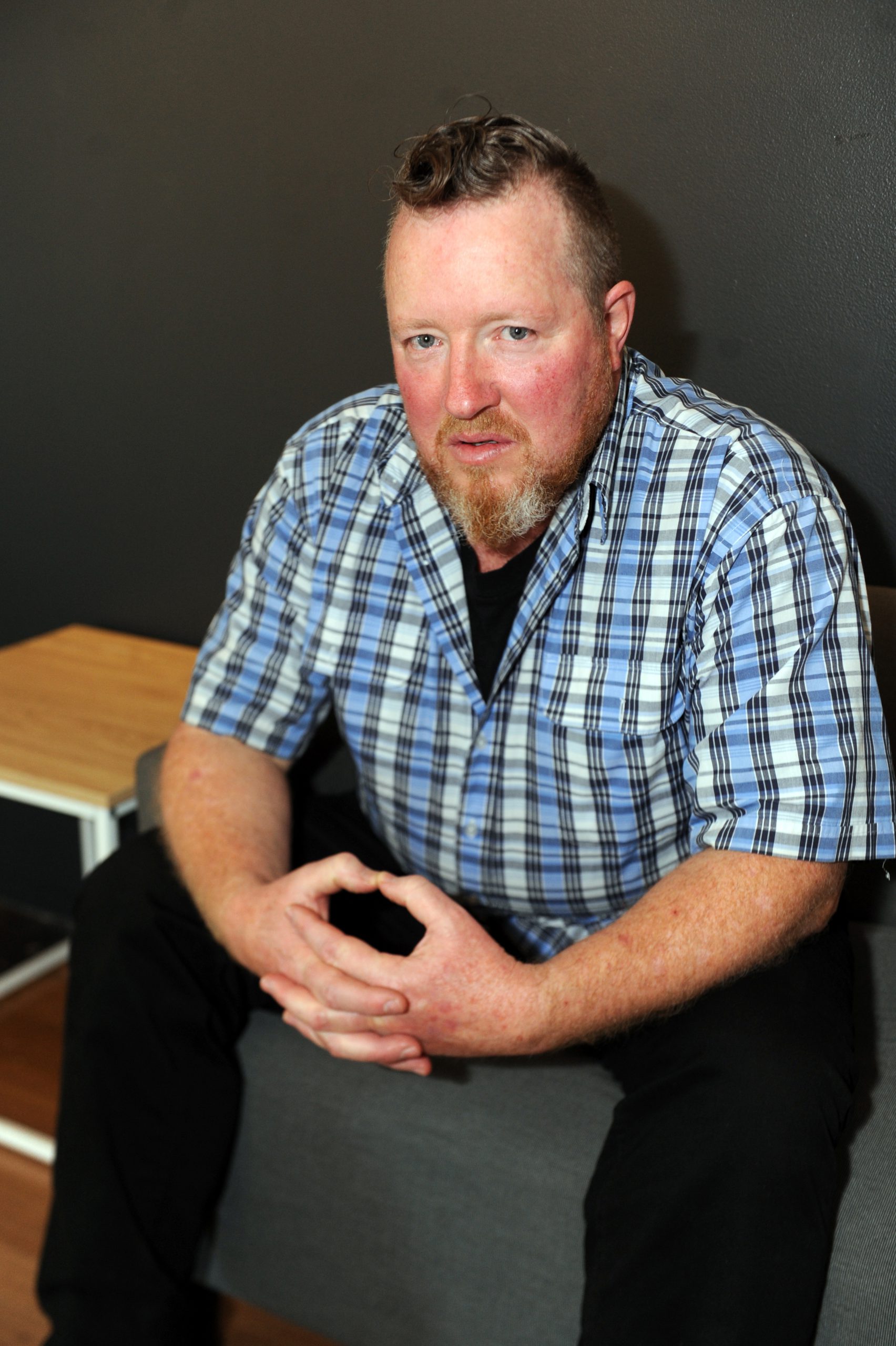 Heidi Kraak
The family had just finished Christmas lunch and Morwell-based artist Wayne Milner had his sketchbook out.

He began to sketch his father.
The scene might sound rather typical of Christmas day spent with family, but the fact that Wayne was spending Christmas with his dad, whom he had been estranged from for many years, was significant.
The final piece, an A5 pen and ink portrait, is hanging in the Salon des Refuses' Hidden Faces exhibition, an annual event that features Victorian non-finalists from the acclaimed Archibald Prize.
With his parents divorcing when he was quite young, Wayne said there was "a lot of life and love" in the portrait despite the "family trauma" of the past.
While his dad now lives in Apollo Bay, which "is not around the corner", Wayne has a healthy relationship with his father and said spending time with him was "a joy".
"He is an ice-cream maker – the best of the best. He has won many awards," Wayne said.
"It's taken him a lifetime, from dairy farming, to dealing with milk, now to making ice cream."
In his artist's statement for the piece, he wrote "What I discovered through this rendering of him is that he is has strength and a sense of purpose and resolve…. Life has not always been this good but all that is irrelevant at this point in our lives."
Having had works exhibited in the Hidden Faces exhibition a number of times before, Wayne hasn't always "been into the arts".
After living in Perth for a number of years and forming a punk band, Wayne spent some time in Sydney in 2001 trying to market his band where he was inspired to explore his creative practice.
He now works out of a studio in Morwell which used to be the SEC pay station, which he has nicknamed the 'bullsh*t studio' after it's former nickname 'bullsh*t castle'.