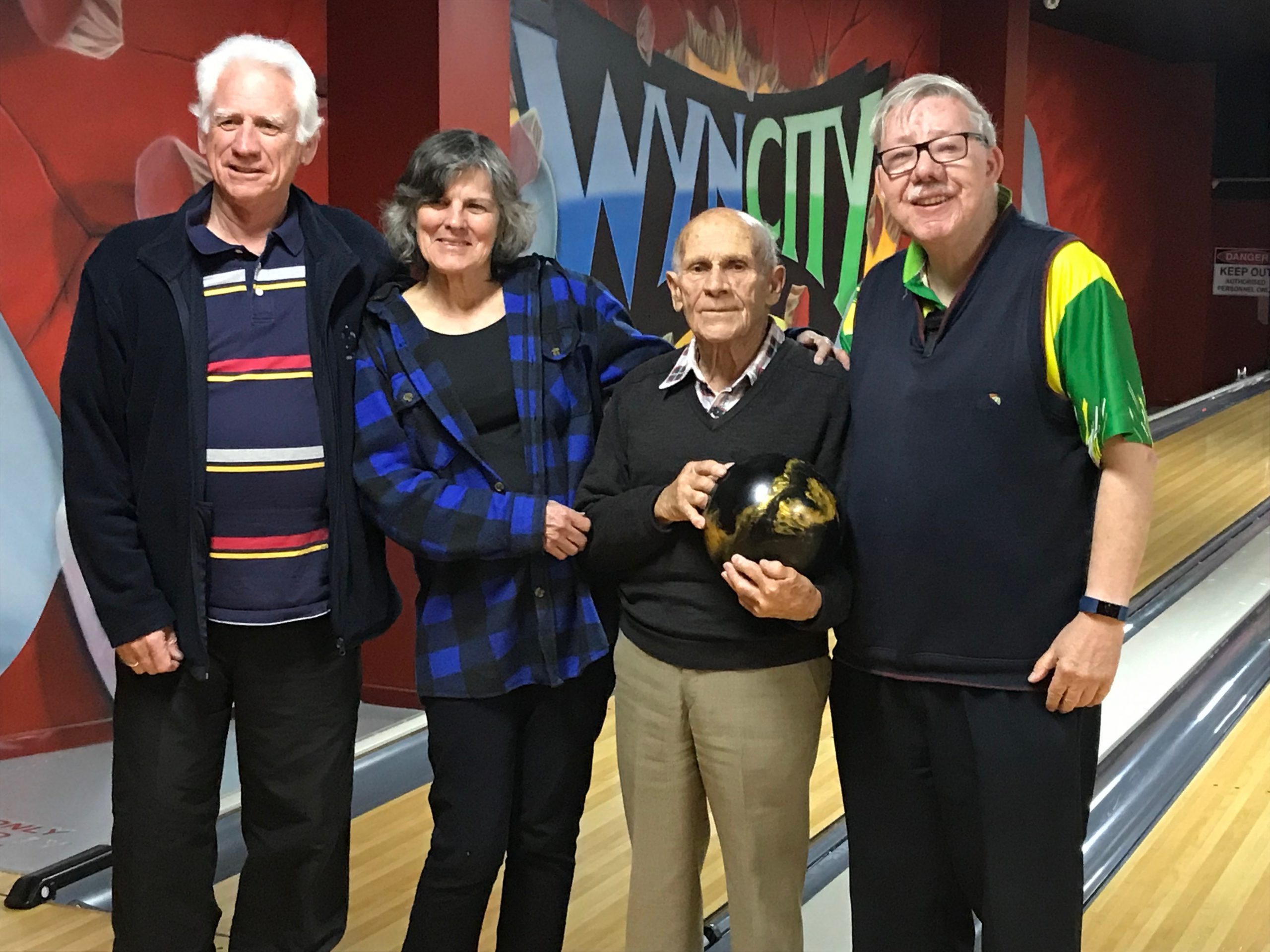 Kate Withers
After 56 years frequenting the tenpin bowling lanes of the Latrobe Valley, Morwell resident Lloyd Presley has sent down his last ball.

The 87-year-old's last hurrah came last week at Wyncity with teammates, friends and family coming from near and far to celebrate the resident larrikin of the lanes' longevity in the sport.
"Somebody said to me the other night: 'who's going to tell us all the jokes?'" Presley said.
"I just enjoyed it. You play different teams every week, you go down there and socialise and have a natter and tell a few yarns."
While he may have bowled his last strike Presley said he would be hard-pressed to stay away from the lanes and still plans to be a regular mascot and cheerleader for his teammates.
Originally from the Mallee in Victoria's north-west, Presley came to Morwell in 1949 and took up bowling purely as a pastime aged 31 at the old Buckley Street facility.
When he started in 1963 he was part of The Clansmen in the Jack and Jills League where he took to the sport like a duck to water.
"I've bowled some good games and I've bowled some not so good games. You think 'I do this all the time, why can't I do the same thing?'" he said.
"But I never get upset about it. If I bowl well, good luck. If I bowl bad, bad luck."
Never one for practice, Presley's laissez-faire approach to tenpin bowling held him in good stead.
"I never ever practiced, I never travelled to tournaments … it didn't interest me," he said.
"At the Morwell-Sale competition I won every trophy there. I think 256 was my best game, but you ought to see the bowlers now.
"A lot of the younger ones now have learnt to bowl. I never learnt to bowl – I just did it. I didn't do any other sport so I thought I'd try that and I've stuck to it all these years."
A machinery driver by trade, Presley retired from the workforce more than two decades ago but hasn't slowed down one iota, even though his hands are riddled with arthritis.
"I would have liked to keep going but then again I don't sit at home and nurse my hands," he said.
"I help people. I'm either fixing up mowers, whipper snippers, chainsaws or cutting grass for people.
"I just like to keep busy and you've got to. I've heard that many people say 'look, I've worked for 50 years and now I'm going to take it easy', but they don't seem to last too long.

"I've been retired 22 [years] and I'm working just as hard as I was then … probably harder."