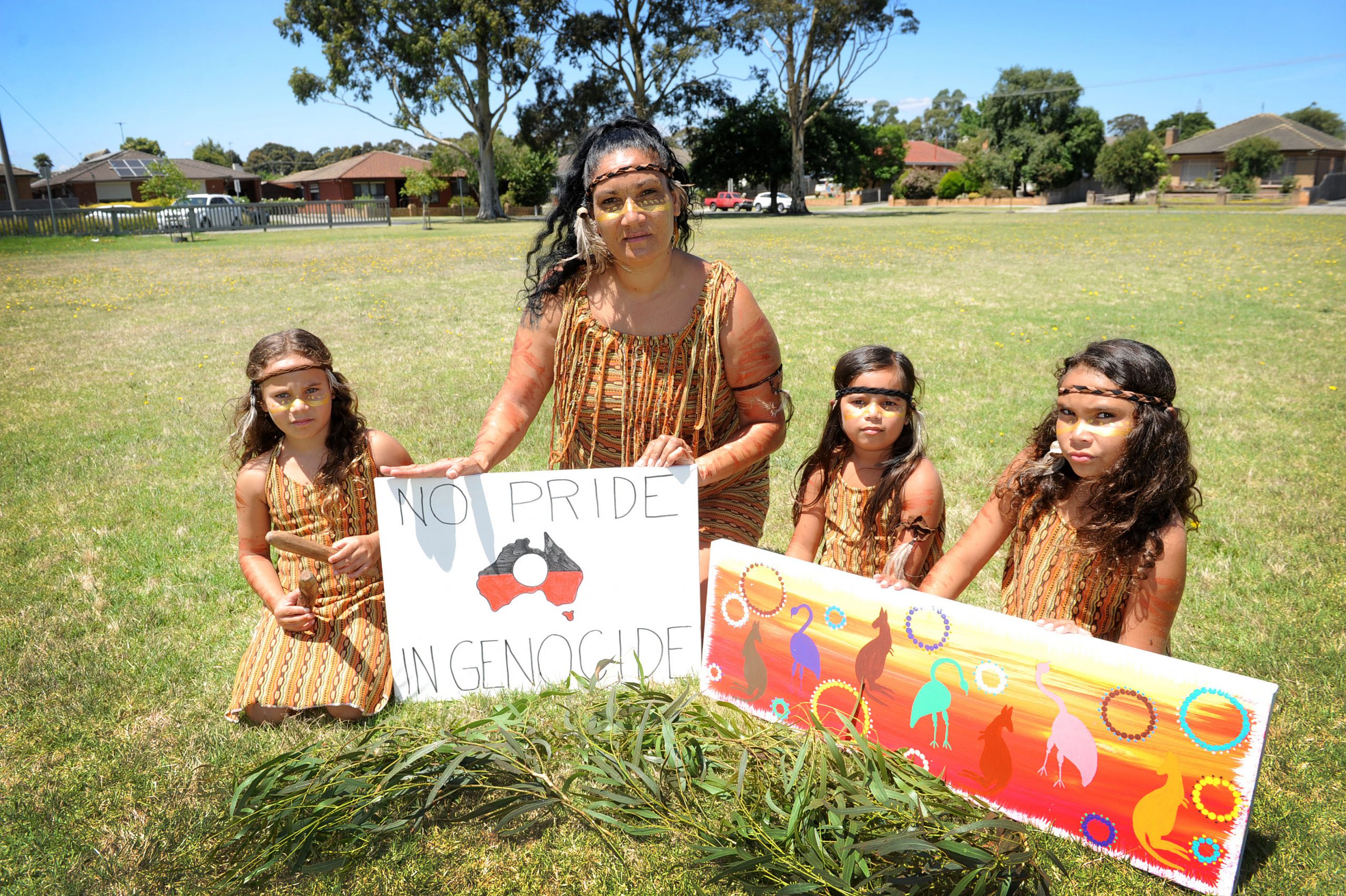 Michelle Slater
A Traralgon Indigenous woman has stuck firmly to her principals by refusing to accept a NAIDOC award after learning it was sponsored by private prisons corporation Serco.

Indigenous community advocate Naomi Murphy was up for a Strong Sistas Keeping Community Safe award organised by Indigenous Employment Partners last month.
Ms Murphy works with Aboriginal women in the justice system, and said she was excited when given the invitation before she noticed it was sponsored by Serco.
"This is a blood award. It's disgusting, disheartening and tainted. Serco has a horrendous human rights history and this goes against everything I stand for," Ms Murphy said.
"I couldn't sleep at night if I took this award. I don't think Serco should be in the space of Aboriginal celebrations. I said 'thank you but this is not something I want to be associated with'."
Ms Murphy said she was horrified that a multinational corporation that operated private prisons and offshore immigration detention centres was chosen to sponsor the award, given unacceptably high rates of Indigenous incarceration across Australia.

"Private prisons mean corporations profit off our dispossession and people's trauma, and high rates of Aboriginal incarceration have a direct effect on our community," Ms Murphy said.
"I have lived and experienced the justice system from an early age visiting family and loved ones. I know prisons don't work, prisons don't heal. Prisons are dangerous for our people."
Ms Murphy said she has had her own experiences with the justice system and spent years healing from past traumas.
"I have two cousins in a Port Augusta prison grieving over the death of their mother. They are in jail grieving alone," she said.
"The government pours millions [of dollars] into supermax prisons but instead of investing in prisons, they should invest in healing programs. Community has healed me. "
A Serco spokeswoman said the company was proud to be involved with Indigenous Employment Partners and encouraged its "great work" through sponsorship.
She said Serco worked with IEP on programs to help break the cycle of re-offending and supporting Aboriginal men and women to enter or re-enter the workforce.
"Serco has long recognised that Indigenous Australians are over-represented in the prison system and have focussed on a range of programs to reduce reoffending," she said.
She said they had been able to halve the number of re-offenders at a Perth facility.