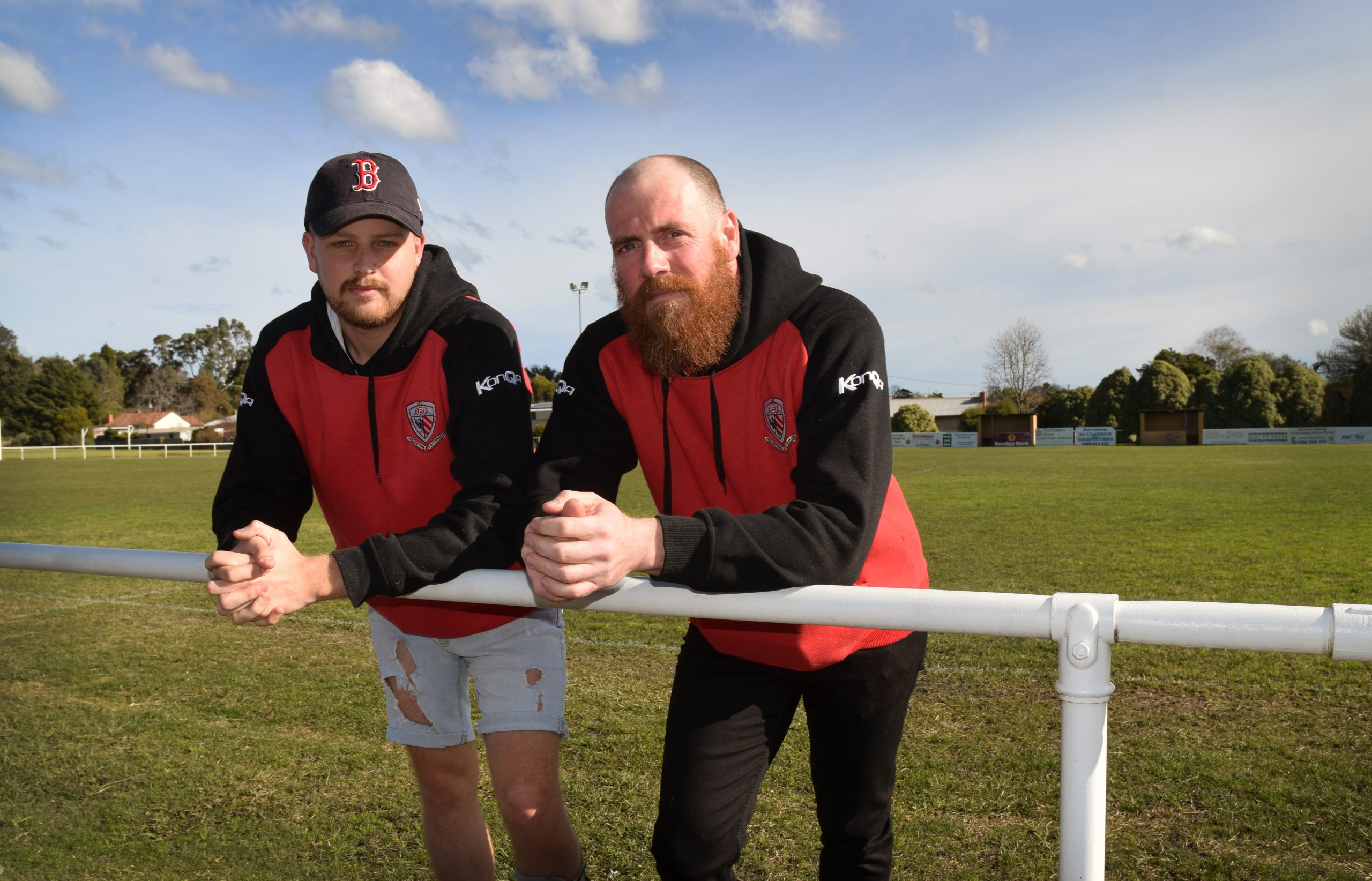 Kate Withers
SOCCER

The Moe United Soccer Club has issued a plea for funding to upgrade the "deteriorating" lighting infrastructure at its Olympic Park facility.

Hundreds of players have been left to train in the dark with three of the facility's six lighting towers out of action, including one that was leaking water, according to club president Reg Poxon.
"Over the last three years we've been patching the lights together," Poxon said.

"A couple of years ago we purchased second-hand lights from another club in the Latrobe Valley and used that to try and continue to deliver a solution for our seniors and juniors to train under.
"We've got water running out of one of those towers that's got active power running through it and it's getting to the point where it's becoming unsafe."
The Vale Street complex is occupied five nights a week for training with Moe's 10 junior and three senior teams as well as three Gippsland FC sides relying on its use. Poxon said the club entered into discussions about funding with Latrobe City Council three years ago and received a quote of $280,000 for the lighting upgrades, however, "hasn't seen any council support on the lighting front".
"We've had multiple conversations with them. I meet with them every season at the start of the season to talk about this," he said.
"I would say that we've put maybe $15,000 worth of work into maintaining the lights and keeping that solution active.
"It's council ground. We lease the ground from council and yet we can't get the required support to even get it to a point where it's safe for people to train on."
In a statement Latrobe City said an assessment of the project using the 'Recreation Needs Assessment' matrix, including more than 150 other projects, found other community developments were considered a higher priority for the current budget.
"This project along with the others identified in the needs assessment will be re-assessed as part of the 2020/21 budget preparation," the statement read.
"Council has previously supported the Moe Soccer Club's efforts to improve the Olympic Park facility through several successful grants under the minor capital works program and encourage them to apply again."
Council said it would be supportive of the club seeking alternative funding models to secure the "significant investment requirement to deliver new lighting".
"In the meantime, council will work with the club to ensure that the current infrastructure is safe for all users."
Poxon said he also met with the Latrobe Valley Authority to discuss funding for the lighting upgrades and was advised the club would need to foot 25 per cent of the bill.
"We don't have $70,000 as a small club to pay that percentage," he said.
"We're approached every year by a range of different clubs who would love to play a Saturday night game which … is advantageous because it means more traffic going through the canteen, more people sticking around after the game to socialise and have a drink together … but as a club we can't facilitate that at the moment."
Latrobe Valley Authority chief executive Karen Cain said the LVA had "supported the Moe United Soccer Club with over $22,000 for clubroom upgrades and new goal posts," however, "would welcome a discussion about further upgrades at Latrobe City's Olympic Park, including any potential partnership with council".