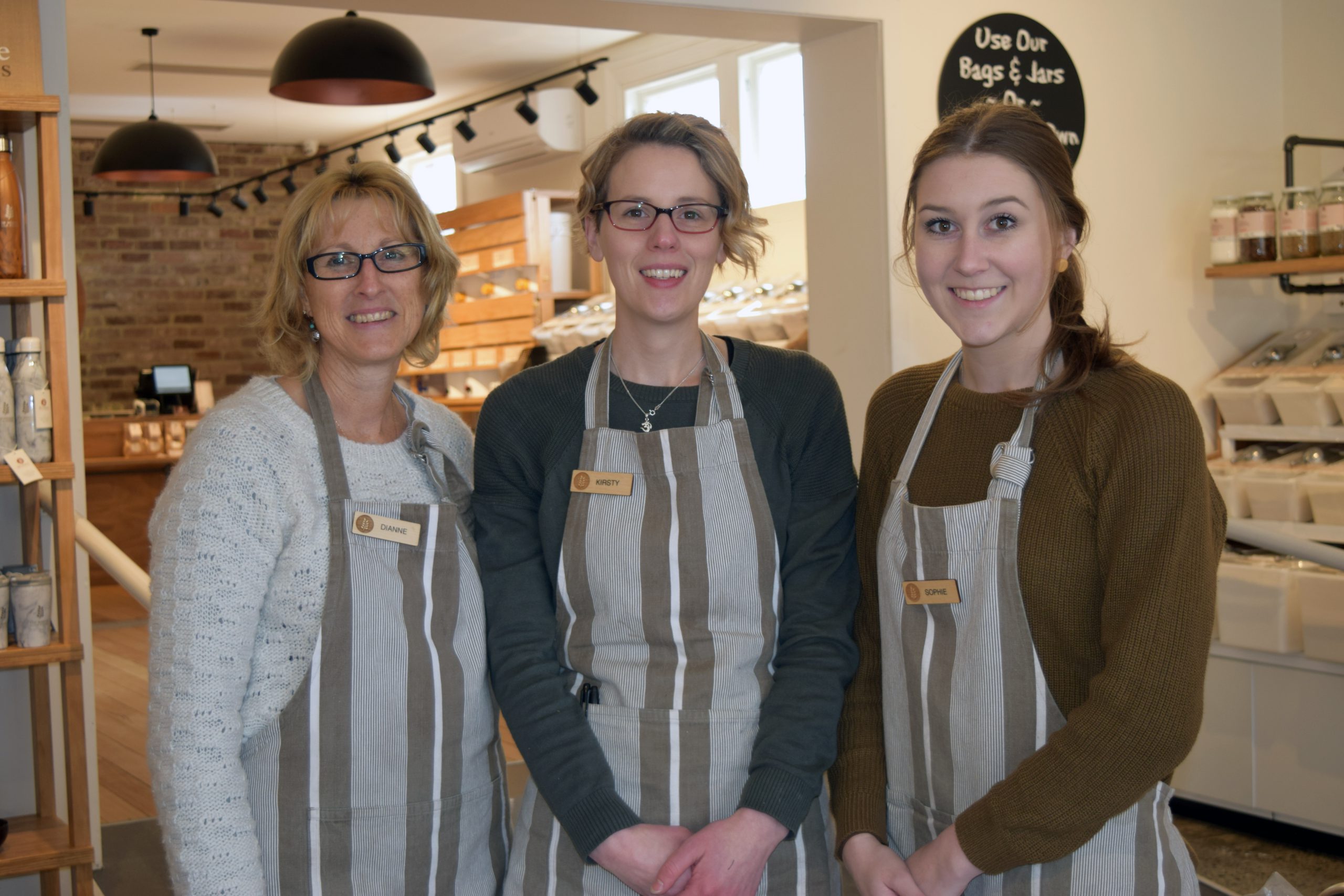 Heidi Kraak
Morwell Neighbourhood House is taking part in Plastic Free July, with staff actively avoiding single-use plastics and products with plastic packaging throughout the month to reduce their contribution to plastic pollution.

Morwell Neighbourhood House manager Tracie Lund said staff were being encouraged to make simple "swaps" in their everyday choices throughout the month.
"Staff have been swapping single-use drink bottles for re-useable bottles and using keep cups when they get coffees," she said.
"These small swaps are making us aware of how much we are using on a daily basis."
Aside from participating in Plastic Free July, the House has a "keen focus" on the environment and sustainability, Ms Lund said, which was reflected through their programs and projects.
"Freestore is about giving away items that would have otherwise gone into landfill," she said.
"We have the Repair Café, which is not specifically about reducing plastic, but about repairing the things we already have instead of buying new ones, giving them a second lease on life so they can be used again.
"We're not perfect but we're all having a go."
Kirsty Quail owns and manages a new store in Traralgon that encourages customers to minimise their use of plastics by bringing their own jars, containers and bags in which to store their produce.
She said when she had initially talked with friends and family about opening the store, The Source Bulk Foods, some people had expressed concerns that the increased interest in minimising plastic usage was "just a fad".

"But we are so confident that it is not. It is a movement. It is the way we all have to go," Ms Quail said.
"Before we opened, we thought people bringing their own containers would be a bit of a slow, progressive thing, but we've had a lot of people right from the get-go bringing jars and containers in."
Ms Quail said a lot of people's "oblivious" use of single-use plastics was due to convenience, and that building healthy habits around making more sustainable choices was the best way forward.
"The biggest thing I tell people when they come in store is to start small," she said.
"People think they need to change their whole pantry and declutter their whole house, but it is more about reusing what you have already got and slowly making changes."